To enter the Tournament of Champions in Terrain of Magical Expertise, you will have to complete a challenge in each of the four regions. Your first challenge brings you to the Edodes Woods and the Luteus Labyrinth which houses a secret.
Within the labyrinth is a secret path that will take you to treasure. As it is a labyrinth, you may have some trouble finding its location. Follow this guide to find the secret treasure. If you take a wrong turn, you are sent back to the beginning of the labyrinth and must restart.
After you reach the resting spot in Edodes Woods, continue. You will spot a traveling merchant. Go ahead and stock up on items as you have a tough fight ahead. Defeat the pair of players and return to the healing springs. Continue forward and go through the teleporter. In the next area, you will be ambushed by Demonking. He is a tough opponent who uses infernal abilities.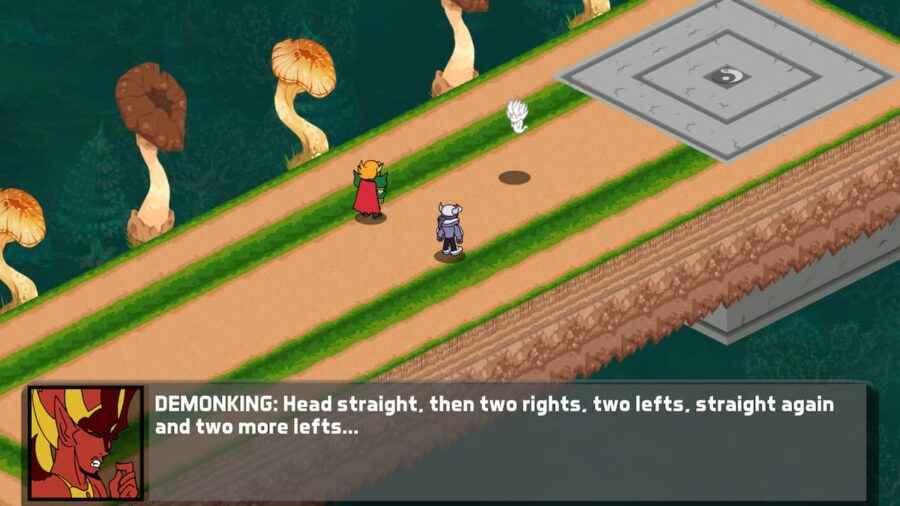 Defeat Demonking and he will reveal instructions on how to find the secret treasure. If you do not defeat Demonking, you can still find the secret treasure. Press onward and follow these instructions: straight, right, right, left, left, straight, left, left. Note that these directions are in reference to when you enter the next area. Additionally, there are footprints on the ground that will help you find your way.
Once you arrive at the secret treasure, you will find two dinosaur players have already claimed the treasure. Challenge them to a fight and if you win, you will receive some of the treasure. One has a natural element while the other uses infernal. After defeating them, go to the furthest left chest and grab the Mysterious Cube hidden.
For more information on Terrain of Magical Expertise, check out How to hack in Terrain of Magical Expertise and All elemental strengths and weaknesses in Terrain of Magical Expertise on Pro Game Guides.