In Vampire Survivors, the Grim Grimoire is a unique relic that makes your runs far more simple. It's function is to list all your currently known evolutions, so you can better plan your runs. Here's how to find and unlock the Grim Grimoire in Vampire Survivors
Search the Inlaid Library
In the second stage, the Inlaid Library, head left and follow the Green Arrow. After walking for a reasonably far distance, you'll discover the Grim Grimoire. The item is protected by a pair of witch mobs with two different behaviors. However, both shoot the same projectiles that will slow you on hit.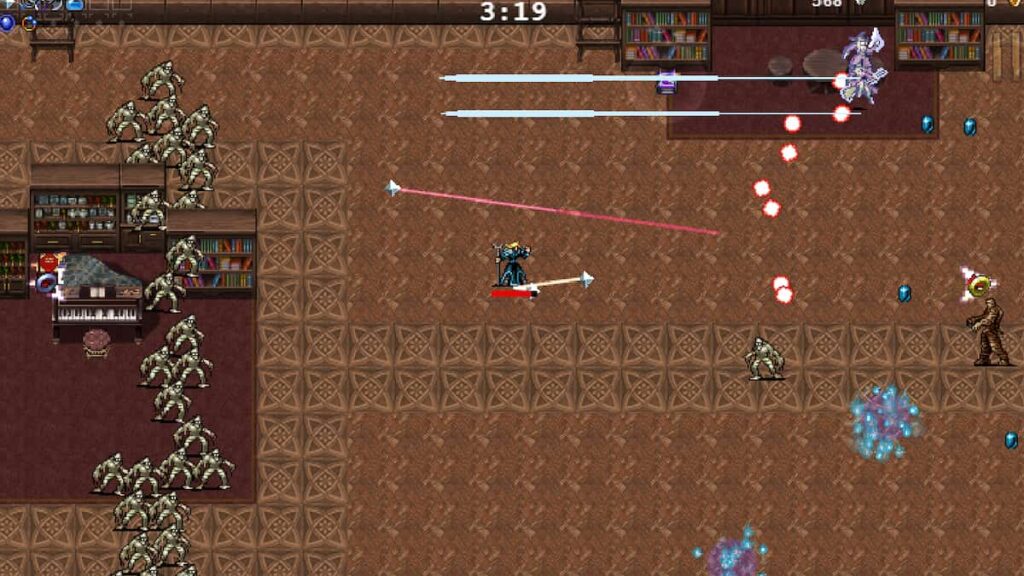 Unlike some unlocks, picking up the Grim Grimoire will not trigger the mobs to attempt to collide with you. But they will follow you around until they are killed.
Using the Grim Grimoire
Once you've unlocked the Grim Grimoire, it will immediately be able to be accessed, even on the run you unlock it. Press Pause and select the Grimoire to see all your currently discovered weapon evolutions. If you've not unlocked a weapon or item, they will be hidden with a question mark Icon. This is also a good way to track your progress and look at which achievement or unlockable to get next.
For more Vampire Survivors guides and information, check out All Vampire Survivors Cheat Codes on Pro Game Guides.