One of the strange charms of the strategy RPG Wartales is its gritty nature, where stealing or showing no mercy is often the best policy. You meet a lot of NPCs, many of whom may ask you for resources or money to help them get by. Some will rob you while others just say thank you, but there are a couple where you just can't be sure. One of these is Reno Waarheid, who you meet in the beginning region of Wartales. The question is, should you lend him the money he asks for?
Wartales: Lending Reno Waarheid money at the border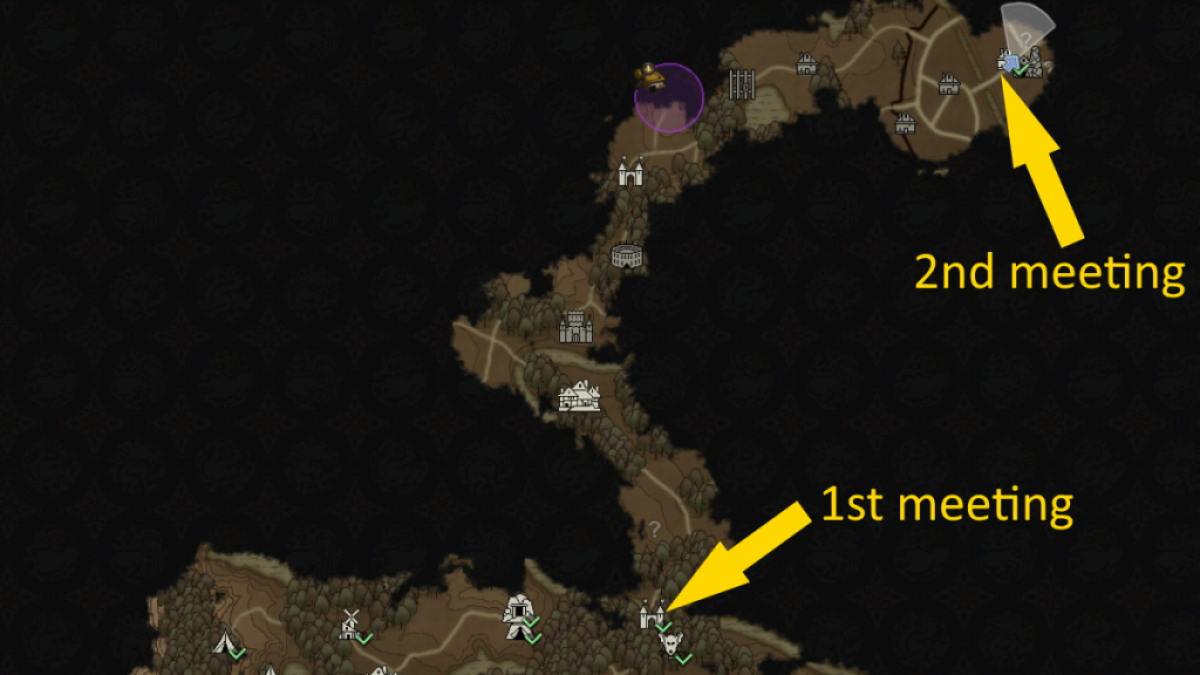 If you follow the road east from Stromkapp past the sinister cave, then turn north in the forest, you'll arrive at the Gosenberg Border Crossing. Alongside the guards, you can talk to a traveler named Reno Waarheid who said that if you lend him the 200 coins he needs to cross the border, you won't regret it. If you have the money free, yes, you should lend Reno the money. If you pay him 200 coins now, he will give you back 600 when you meet him again later in the game.
Where is Reno Waarheid's uncle's tavern?
The catch is that it will likely take a long time to get it back unless you make a special risky detour. You'll first have to go through Vertruse Province, which is the region north of where you meet Reno. You'll then need to go north out of that region and into Grinmeer Province, and east through there to Grinmere City and the Taverns of Fortunes Made.
You'll be reunited with Reno, who will give you the 600 coins and his thanks. But this area has many level-eight mobs which are almost impossible to avoid. I'd suggest it's worth the investment if you have the spare coin when you go through the crossing, but it isn't game-breaking either way.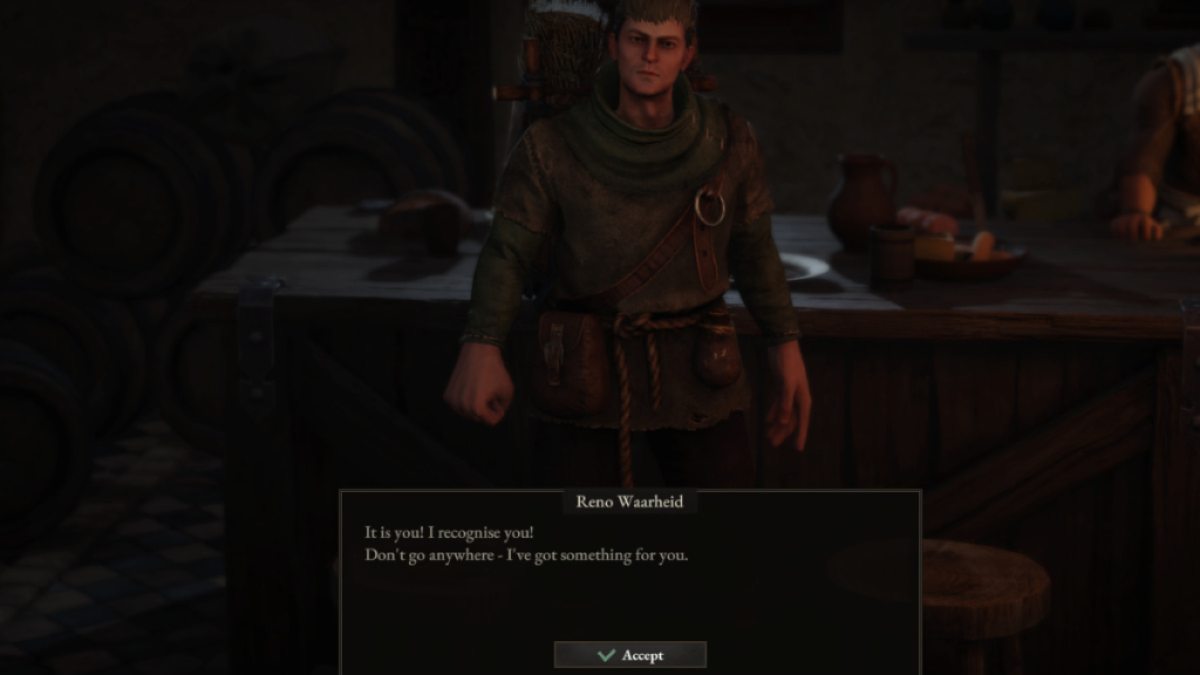 You'll find many more Wartales guides here at Pro Game Guides, including Wartales Changing Profession & Multiple Professions, Explained, and Wartales Lieutenant and Captain Guide.