While much of your time in RPG Wartales is spent exploring the map for adventure and taking part in complex turn-based battles, there's also plenty of admin to do! Once Fatigue sets in each day you'll need to rest for the night and eat. This means food is a constant issue, especially once your party grows in size. Most dishes require salt and a certain accessory helps you cut that down in every meal. If that sounds like an item you need, read on for our Wartales Salt Scoop location and guide.
Where can you get the Salt Scoop in Wartales?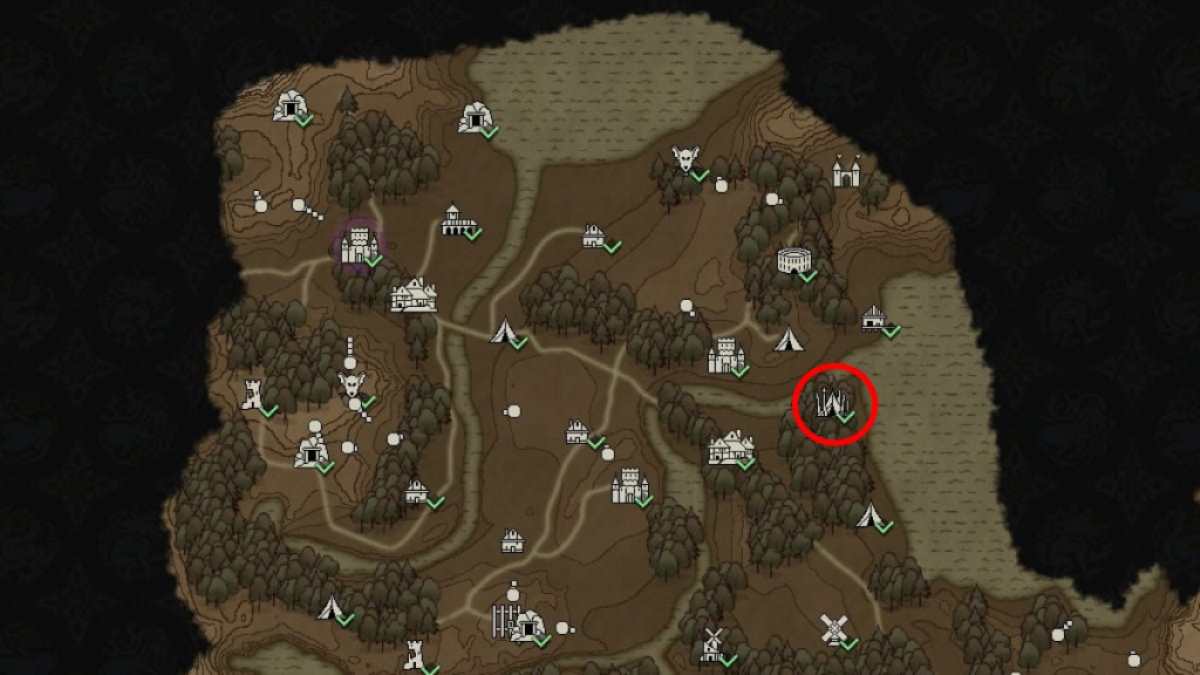 The Wartales Salt Scoop recipe can be found in Bandit's Lair in Vertruse Province. As with all Bandit Lairs, it's one of the tougher locations to defeat in the province and you'll likely want to defeat all the potential reinforcements before taking it on. Once you take out the camp, the recipe is one of the chests you get to loot.
Related: Wartales Ghost Carcass Guide
Once you have the Salt Scoop recipe learned, it will currently appear in the Apothecary section in the Compendium. There have been a few bugs and problems with the Salt Scoop in patch updates, which means you may end up being stuck with the recipe in your inventory until it is fixed and it may be moved (it makes more sense as a Tinkerer-crafted item). But as it doesn't weigh anything this should only be a minor inconvenience until fixed in a later patch.
What does the Salt Scoop do in Wartales?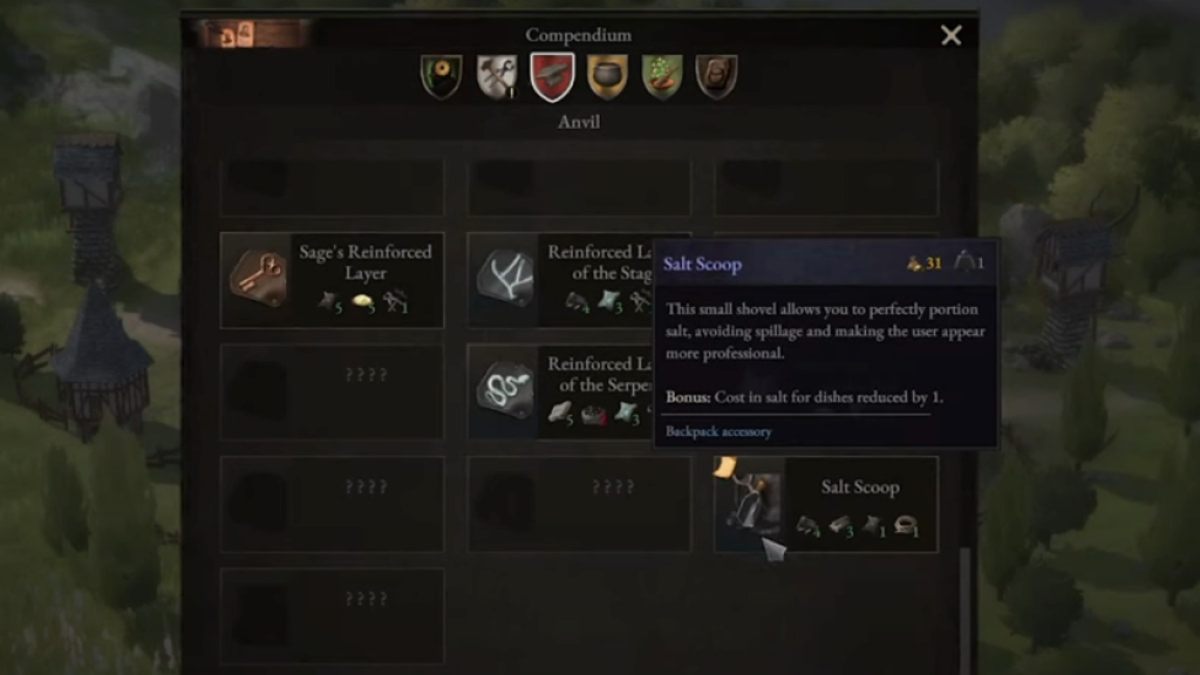 The Salt Scoop is a backpack accessory that helps in cooking. As long as you have one in your inventory, it will reduce the amount of Salt required in any cooked dish by one. As salt is used in a lot of dishes, and is a pain to buy and carry, this is a really nice little benefit. It may not seem like much, but in a game where food is a regular requirement and carrying space is king, all these benefits add up.  
Looking for more on Wartales? Find out about Wartales Oils Guide – All Oils and How They Work and read our Wartales Lieutenant and Captain Guide here at Pro Game Guides.