Players of Wordle or any of the various spin-offs that have come from it may have found that what they were missing was Wordle for films. Well, the wait is over now that Framed has been created.
What is Framed?
Framed is a movie-guessing game that uses stills from popular films. Players then deduce what the movie of the day is. The game was created in March 2022 and was inspired by the hit word-guessing game Wordle, released in 2021 by Josh Wardle. Players get multiple chances to figure out the name of the movie being shown, with more frames shown for each incorrect guess. The goal is to guess as little as possible, meaning a lower score is better.
How to play Framed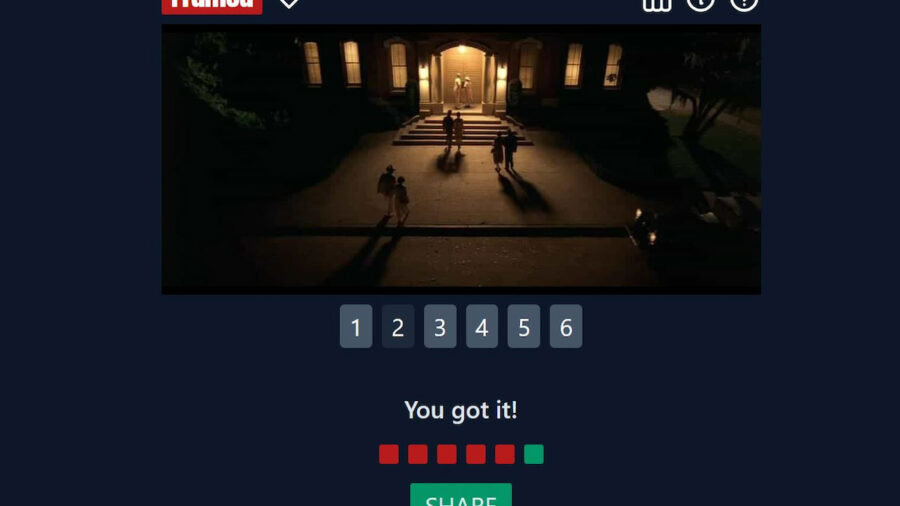 Framed is really simple to play, probably even more simple than Wordle. Look at the frame from the movie. Type in your guess and choose among the available options (there is a set library of film names to choose from). If you do not get the correct film, you'll get a red X and another still image to help you form your guess. There are six chances to get the correct film, so try and be careful with your guesses!
Want to find even more games inspired by Wordle? Check out What is Cloudle? A weather Wordle game on Pro Game Guides.