Players of Wordle may find themselves a bit bored by guessing only random words and may find themselves desiring a more niche game to play. Heardle is a great choice for popular music fans to test their music identification skills.
What is Heardle?
Heardle is a music clip guessing game played on a web browser that was created in early 2022. The game was inspired by Wordle, the globally popular word guessing game created in 2021 by Josh Wardle. In Heardle, players hear increasing increments to the beginning of a song, guessing what it is and trying to answer correctly.
How to play Heardle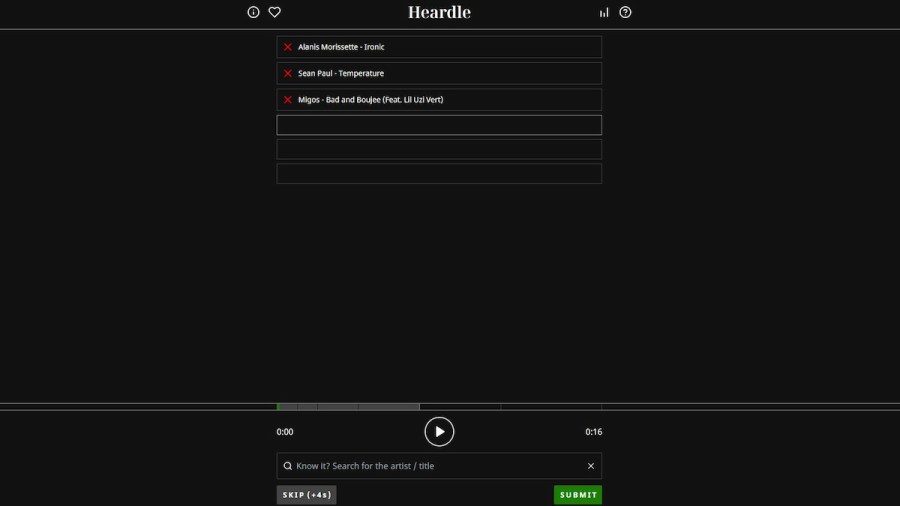 Players are challenged to listen to a short clip of an opening to a song before guessing the title and artist. There are six total chances to get the song correct. Each time an incorrect guess is made, the player gets to hear more of the song. Players can also skip without guessing, but this counts as a guess. Heardle puzzles refresh daily, allowing for a new song to be heard each day.
Want to read more about Wordle-inspired games? If so, check out What is Weddle? An NFL Wordle Game on Pro Game Guides.