There are many different Wordle spinoffs on the market right now. For film-related Wordles, there are even multiple in existence. For the movie buff who can quote anything, Quolture is the perfect game to play.
Is Quolture a game inspired by Wordle?
Quolture is yet another installment in guessing browser games that were created due to the global popularity of Wordle. Like Moviedle, Box Office Game, and Framed, it uses films as a basis to create a daily game in which players can try and uncover the movie being hinted at.
How to play Quolture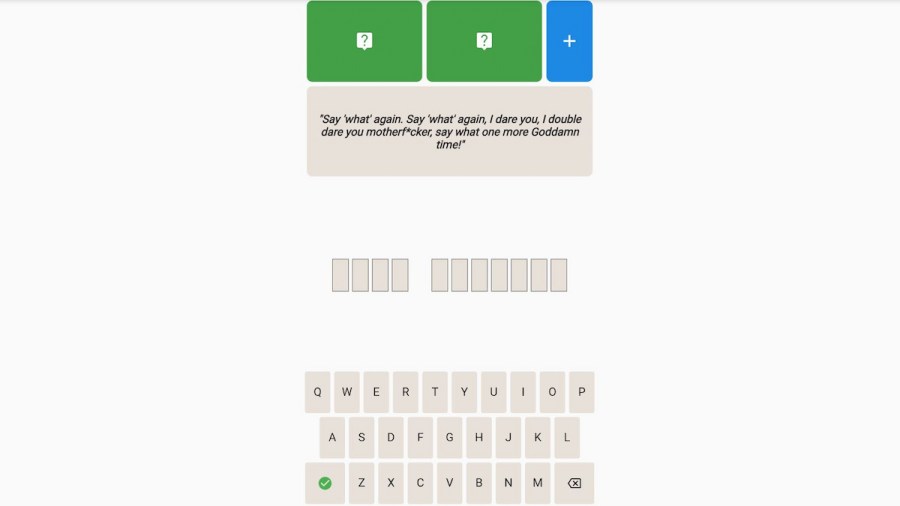 Quolture is very simple to play, especially if you have played other Wordle spin-offs. Every day, go to the Quolture site and read the quote of the day. You need to try and guess which movie it is from. If you feel stuck, click any of the boxes above the quote and reveal a hint. The fewer hints and fewer guesses you use, the better your final score will be. There is no limit on guesses, so don't worry about running out of chances.
Want to find other Wordle-inspired games to play? If so, check out Our Favorite Wordle Spin-Off Games (2022) on Pro Game Guides.