If you have enjoyed the globally popular word game Wordle but find yourself wanting a tougher challenge, Quordle might be the game for you. Inspired by Wordle, this new game provides an extreme mode of word puzzles.
What is Quordle?
Quordle is a word-puzzle game created by Freddie Meyer in 2022. The game was inspired by Wordle, the word-solving game that has taken the world by storm. Quordle took the idea of Wordle and multiplied it. Instead of solving one word each day, players are challenged to solve four different words simultaneously. This makes it especially challenging, which is part of the appeal for many players.
Related: What is Nerdle? A Wordle Math Game
How to Play Quordle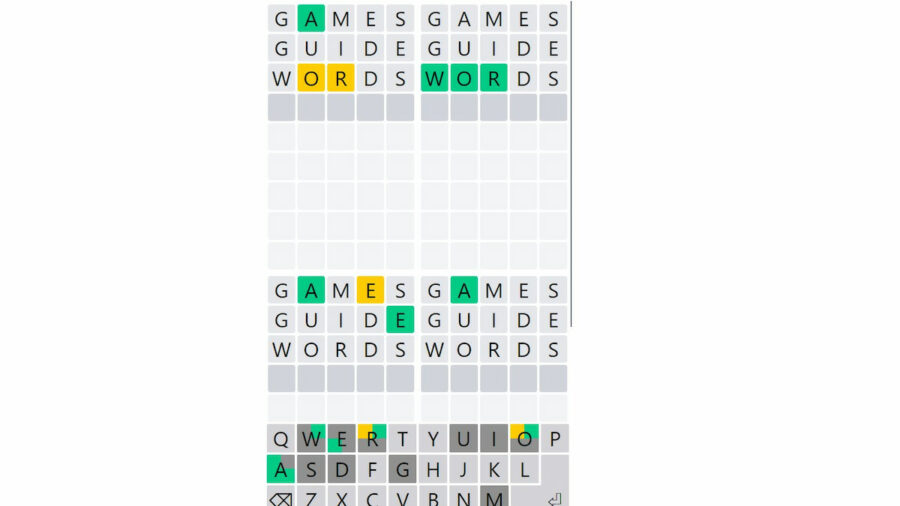 To start playing Quordle, find a good starting word that you'd like and enter it in. You'll then be shown how close to the correct word you are via color squares. A green square means that it is the right letter in the right space. A yellow square tells you that this letter is in the word, but in a different space. You have nine chances to solve all four words in Quordle. Each correct word will always be five letters long, just like in Wordle.
Want to read more about games like Wordle? If so, check out 5 Best word games like Wordle on Pro Game Guides.