If you are notoriously unlucky with Wordle, Survivle may be the game for you. Brand new on the gaming scene, this game gives players the challenge of missing the Wordle daily word on purpose to succeed.
What is Survivle?
Survivle is a word puzzle game (created in March 2022) that is actually about not guessing the correct word. Both Wordle and Absurdle inspired creator Lazyguyy to create a game where the player is actually trying to avoid guessing the correct word of the day. Players must still guess earnestly but try and find an alternative to the correct mystery word.
Related: How to make your own Wordle Game
How to Play Survivle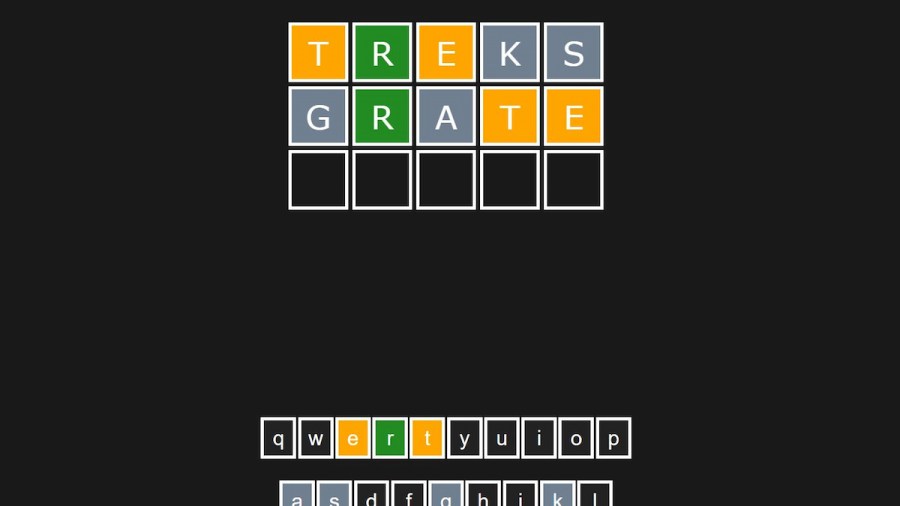 The mechanics for Survivle are very similar to Wordle in that players must type in a five-letter word. Depending on how close the player is to the mystery word, boxes will turn green for correct letters and placement. Yellow boxes mean that the letter is in the word, but in a different place. It is different because players want to keep guessing but avoid guessing the word correctly.
The game forces players to use the green and yellow boxes to educate their guesses. For example, if a player gets a green R in the second place, the player will have to guess an R in the second place for the rest of the game. Players must keep guessing words while getting them wrong six times to win.
If you want to see more games that are inspired by Wordle, check out What is Squabble? – A Multiplayer Wordle Game on Pro Game Guides.