Wordle is a really fun word game sweeping the world, and players enjoy it daily. Some players are not as into word games or just want something a bit different, though. For lovers of geography, there's a brand-new game to check out—Worldle!
What is Worldle?
Worldle is a geography-guessing puzzle game created in 2022 that challenges players to recognize and guess a country or territory. Each day, players are given the shilouette of a new country or territory to guess, all the while being told how close their guess is in proximity to the correct answer. Worldle is heavily inspired by the word guessing puzzle game, Wordle, that was created by Josh Wardle in 2021 and was purchased by The New York Times in 2022.
Related: What is Nerdle? A Wordle Math Game
How to Play Worldle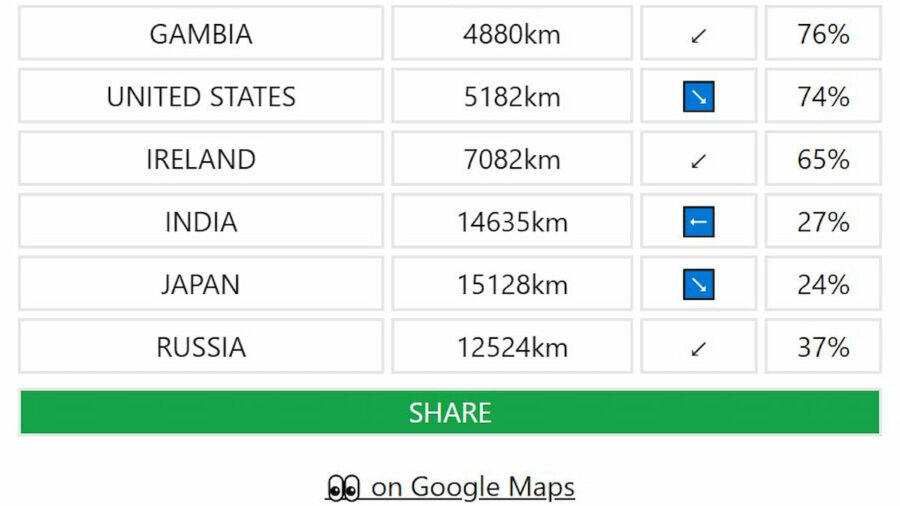 Worldle starts each day by giving players a blacked-out shadow of a country as it appears on a world map. Outside of this, players have no other hints before their first guess. Players will need to type into the search bar and select a country or territory as their guess. Depending how close they are to the correct answer, they'll get a percentage (a higher percentage means a player is closer). The game will also let players know what direction the correct answer is in comparison to their guess. Players will get six guesses to get the answer.
Want to see other games inspired by Wordle? If so, check out What is Quordle? – A Wordle-like Game on Pro Game Guides.