Among Us has been out for a while now, thanks to streamers and the like, the title has massively grown in popularity. Now, if you are one of the imposters in the game, then there is nothing better than decking yourself in snazzy outfits to do the evil deed. Or if you are a normal member of the crew, dying or surviving in style is never a bad thing!
As the spooky month is approaching, why not truly stand out in the crew with these secret Halloween skins? By using this sneaky little trick, you can unlock them early in Among Us.
How to get Halloween hats
To get Halloween Hats in Among Us, you will need to alter the date and time on your PC or mobile device. This isn't too difficult, and you can revert the change as soon as you have the cosmetics unlocked in the game. There's quite a few hats to obtain, so if you want some different looks then this is a nice little trick to get them early.
The first thing you need to do is change the local time and date on your PC. You can do this in different ways; the easiest is to go down to your taskbar and hover over the time and date, then right-click it. A menu should appear, then go to up to adjust date/time and click it.
The other way is in the taskbar search for time, and the best match will be "change the date and time." Using either of these methods will open up the same system settings, "Date & Time."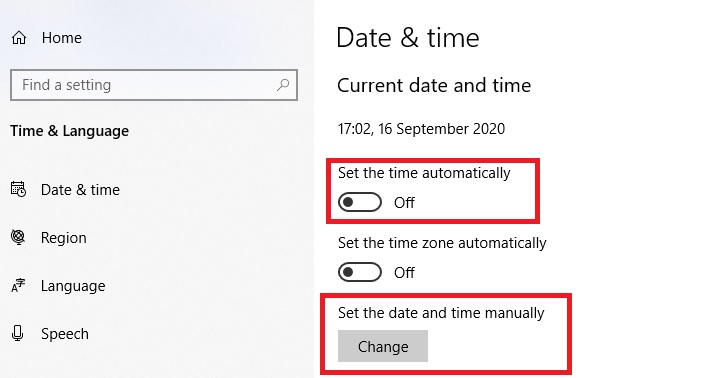 Within the settings, make sure that "Set the time automatically" is turned off. After that, the next step is to click on change beneath "Set the date and time manually." and set the date to October 30, 2019, the time to 11:59 pm. Wait until the time hits midnight, and the date changes to October 31.
Once this has happened, start up the Among Us and check the Hats section where you customize your player, and the Halloween themed headwear will be revealed. Don't worry if you think the Hats will disappear once you change your time back to normal, as they are permanent once they have been unlocked.
If you are playing on mobile phones, then the process is more or less the same. Go to your phone settings, navigate to your "Date & Time settings, and turn off "Automatic date & time" and "Automatic time zone." Then set the date and time to the same above, then follow the same steps, and the unlocks in Among Us will be yours.
This is just a nice little trick to get the Halloween Hats early and add some spookiness to the game!
You can find more of our coverage of the game in our Among Us category!