Being killed by a new array of colors is always a nice touch, but screaming out the color who killed you may be tricky if you're unaware of the color they were. With the new Among Us update, Innersloth has added more colors for players to choose from.
Here are the new colors available:
Maroon
Rose
Grey
Banana
Coral
Tan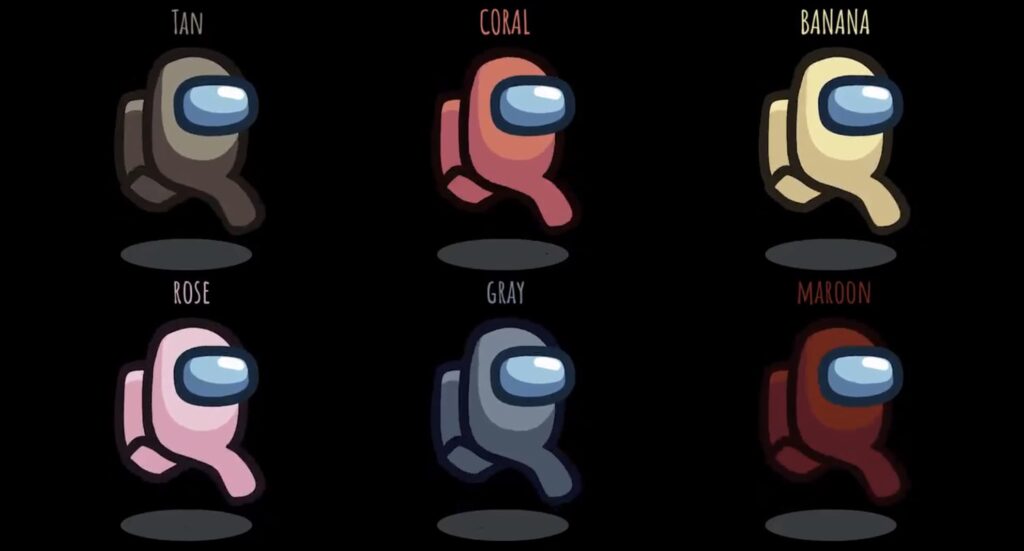 It'll be handy to learn new colors as fast as possible, so you can accuse the correct person in the meetings. If not your alibi will become extremely weak very fast.
How to use equip the new colors in Among Us?
Using the new array of colors on your avatar is super easy to do. It's exactly the same way you as you've already done it.
Host or join a random game, and wait until you are in the waiting room. From there head to the laptop, and select one of the new six colors available to you. Then exit out of the menu. We recommend choosing the new color you want fast, as these will be snapped up quickly by other players!
Yet, with the new 15 player lobbies now in the game, there should be enough colors for everybody to be equipped with.
For more Among Us guides, PGG has you covered, such as: When is Among Us Coming to PlayStation? or take this quiz and see What your favorite Among Us character says about you?!?