Newcastle is a defensive Legend, and number 21 on the roster. He is the older brother of one of the original Legends, Bangalore. His playstyle and personality are both quite the opposite of his sister, and he is all about being a team player. Newcastle has three unique abilities, and all of them revolve around a type of shield. Each shield works a little differently, though. Let's take a look.
Passive: Retrieve the Wounded
Newcastle is able to both move downed allies by dragging them while he revives them, as well as protect them with his Revive Shield.
Perk: Fortified
Like Gibraltar and Caustic, Newcastle takes 15% less incoming damage due to the size of his hitbox.
Tactical: Mobile Shield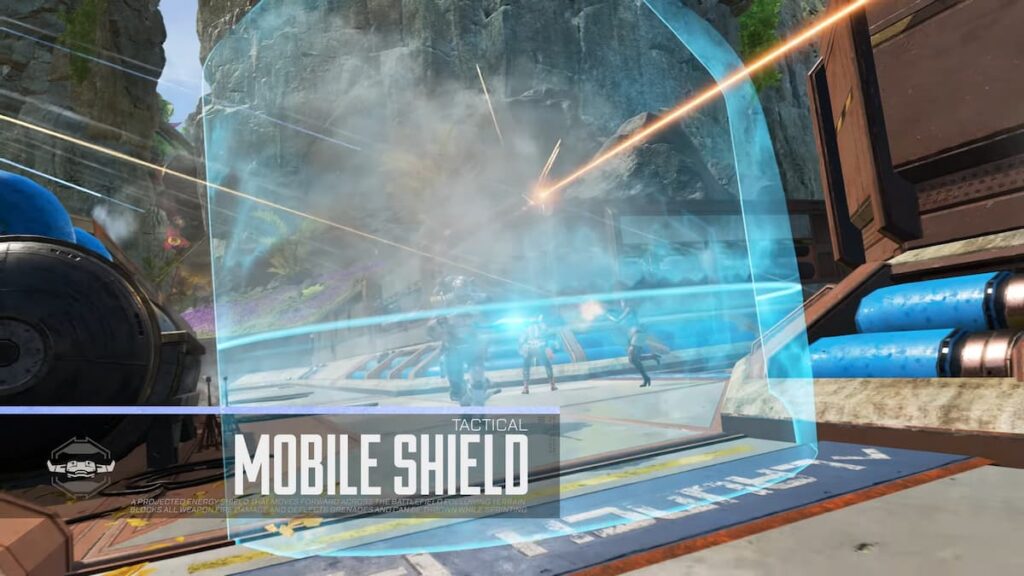 Newcastle is able to throw out and control a drone that generates a slow-moving energy shield.
Ultimate: Castle Wall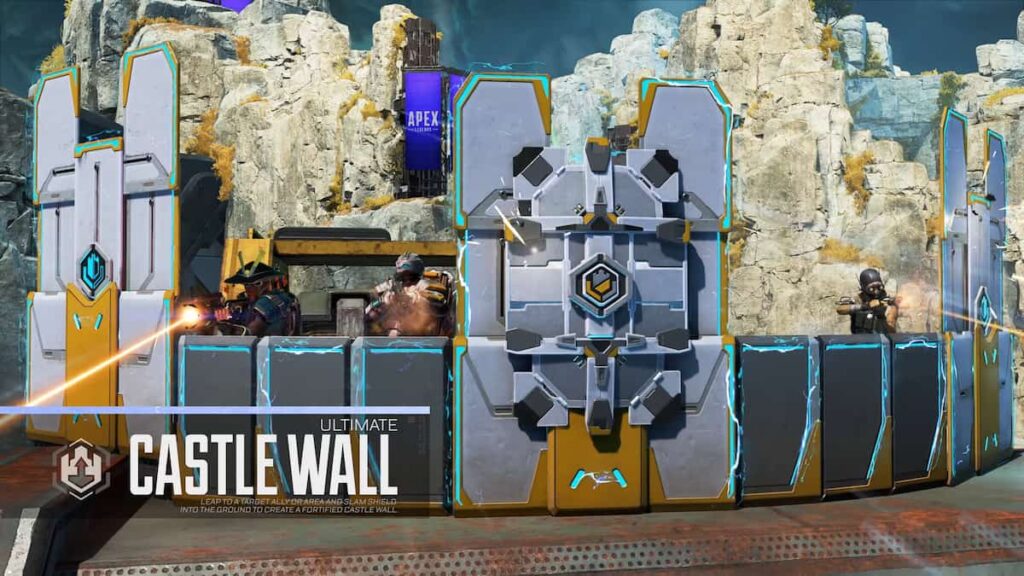 Newcastle can jump over and create a fortified stronghold on an ally, or other target area. This stronghold is split up into parts that each have their own set of HP.
For more Apex Legends content, check out All of Ash's abilities in Apex Legends on Pro Game Guides.