Week 2 of the Unshackled Event is live in Apex Legends, and there are a whole bunch of new rewards to unlock for the player who completes the second Prize Tracker. Keep in mind that, unlike the three previous thematic events, Unshackled is only two weeks long, making this Prize Tracker the final tracker of the event. While there are no new Legend skins, there are some other goodies worth picking up.
Prize Tracker Rewards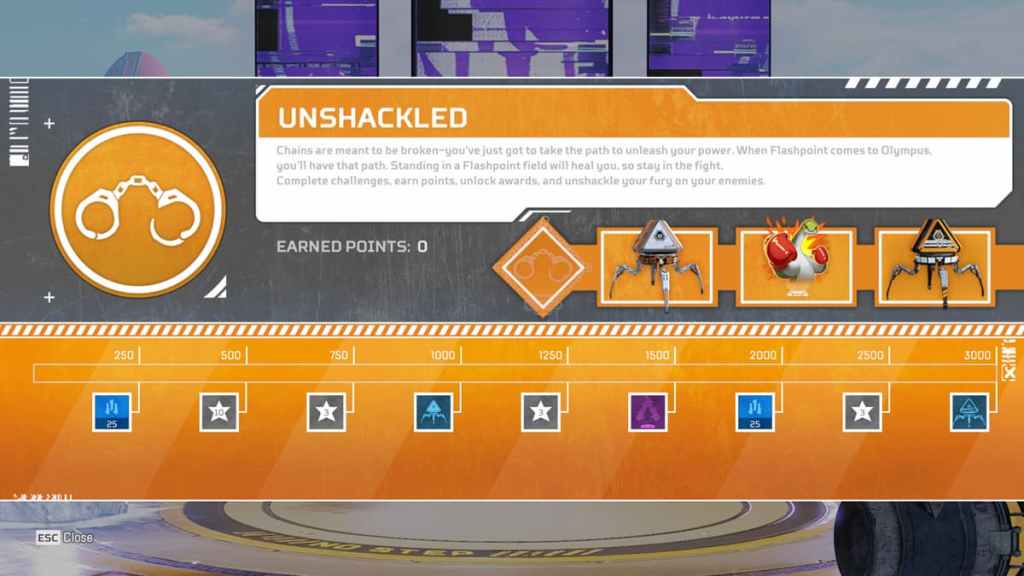 Per usual with the one-week Prize Trackers, there are nine tiers: 250, 500, 750, 1,000, 1,250, 1,500, 2,000, 2,500 and 3,000. Each tier has exactly one reward, and there is only one limited-time cosmetic this week, a Nessie Holo-spray. That said, you can also get an Unshackled Event Pack for completing the entire Prize Tracker.
Related: All new Legend skins in the Unshackled Event for Apex Legends
Unshackled Pack (3,000 points)
Gonna Knock You Out Holo-spray (1,500 points)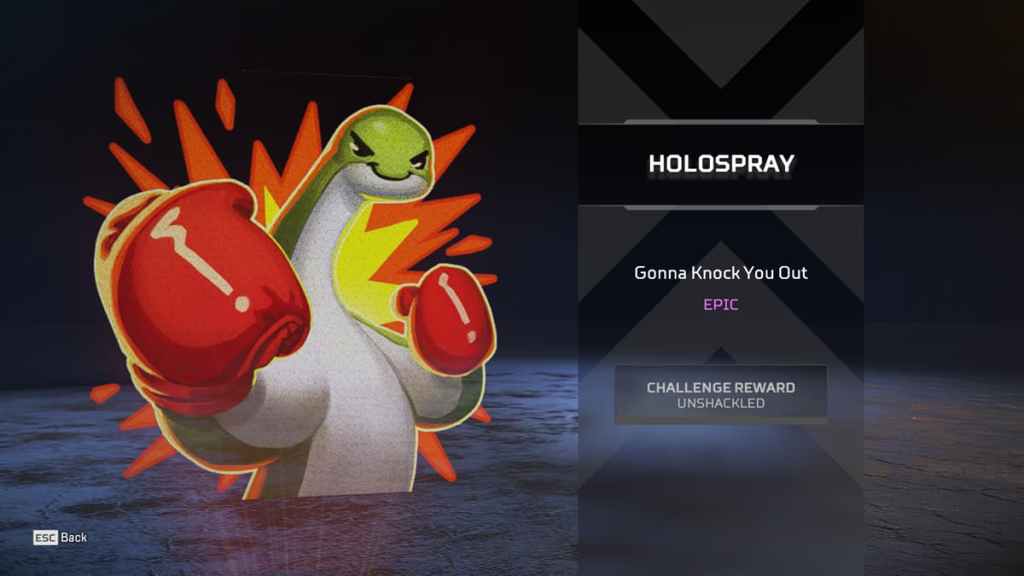 Non-Cosmetic Rewards
Apex Pack (Rare): 1,000 points
Crafting Metals (25): 250 and 2,000 points
Battle Pass Stars (3): 750, 1,250 and 2,500 points
Battle Pass Stars (10): 500 points
The Unshackled Event runs in Apex Legends from April 19 to May 3.
For more Apex Legends content, check out How to get both Unshackled Event challenge badges in Apex Legends on Pro Game Guides.