Respawn Entertainment's recent Awakening Collection Event trailer for Apex Legends featured a new Heirloom. This time, it's our favorite Winged Avenger, Valkyrie. Suzaku Spear is the Heirloom's name, and players will have a chance to acquire this item during the limited-time event. Valkyrie mains cannot wait to get their hands on this new melee weapon, and here's how you can acquire it in Apex Legends.
How to get Valkyrie's Heirloom in Apex Legends
To unlock Valkyrie's Heirloom during the Awakening Collection Event, players have to purchase all 24 themed packs. Anyone who purchases all of the 24 packs will acquire the Heirloom as a bonus prize. The overall expense for buying all 24 themed packs is around $160, but players can always use Crafting Materials to buy some of the Rare and Epic items!
How to get Valkyrie's Heirloom for free after the Awakening Event in Apex Legends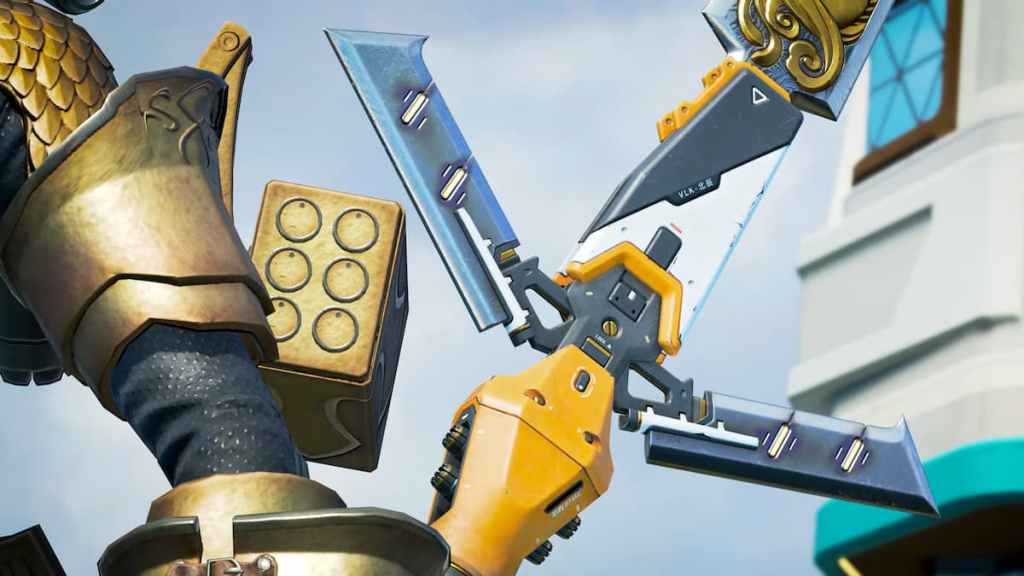 Fans looking to not spend any money can also acquire the Heirloom after the Awakening Collection Event in Apex Legends. For this method, you will have to acquire Heirloom Shards by opening Apex Packs. The chances of getting Heirloom Shards with this method are pretty stretched out, but it is the only method to acquire this melee weapon for free.
Related: Apex Legends Awakening Collection Event – Release Date, LTMs, Changes, and more
Besides Valkyrie's Heirloom, there are several other unique cosmetics coming to the game during the Awakening Collection Event. Players will get to purchase a new set of 24-themed cosmetics. These include Horizon's Atom Heart Mothe, Fuse's Animal Instinct, and Ash's Existential Threat legendary skins. Similarly, players will also get to earn XP by completing all the daily challenges during the Awakening Collection Event.
Wondering how to get rid of recent glitches in Apex Legends? Check out How to fix error code 103 in Apex Legends and How to fix Infinite Loading Screen in Apex Legends.