Jackson Williams. Lamont Craig. Newcastle is a man of many names and a man of many looks. Bangalore's older brother has joined the Apex Legends roster as a defensive Legend in hopes of saving his town. The theme of being a protector also finds its way into many Newcastle's cosmetics, so without further ado, here are the best Newcastle skins in Apex Legends.
Apex Legends: Best Newcastle skins
He is all about protecting those that need protecting, both in life and on the battlefield.
Standard Legendary Skins
Complex Rebirth
Green Mosaic
Starbound Savior
Valiant Defender
Newcastle looks like he just walked out of a castle in some of these looks. He is definitely a knight in shining armor, whether of the future or the past. Our favorite looks in this set are Complex Rebirth and Starbound Savior.
Other Standout Skins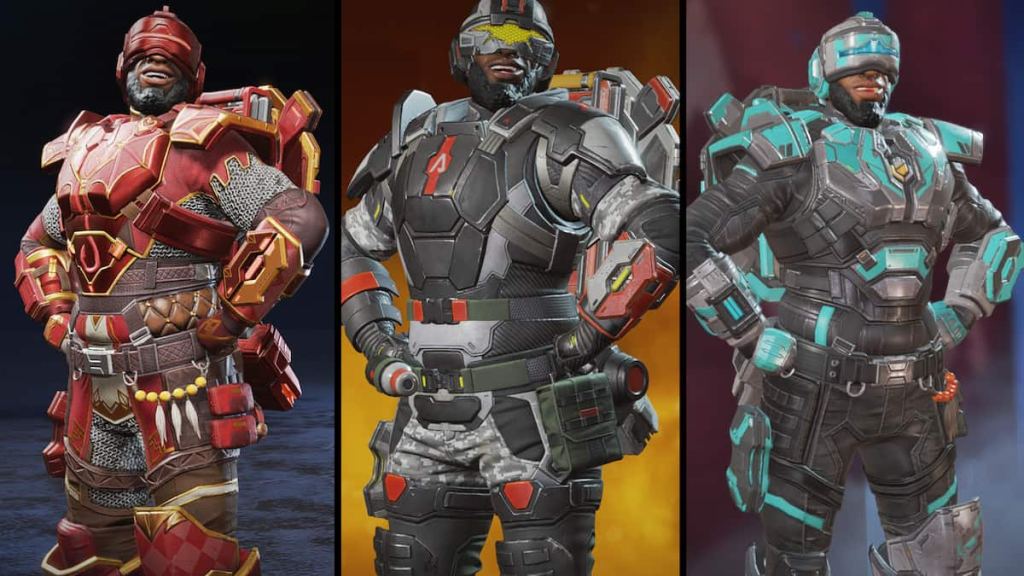 Firewall (Epic)
Heroic Command (Legendary)
Hydro (Common)
Newcastle lucked out in getting a really nice Battle Pass skin the season he was introduced. The red and yellow firefighter-inspired look is perfect for his character's backstory. His Launch Bundle skin, Heroic Command, is also a great look for him. Lastly, we've never put a common skin here before, but the common color schemes look really good on Newcastle, and Hydro was our favorite.
For more Apex Legends content, check out Jackson Williams, Bangalore's brother, is joining the Apex Legends roster as new Legend Newcastle on Pro Game Guides.