To emerge victorious in the PVP mode of Ark Survival Ascended, you need a good set of combat dinosaurs. While air or sea-based creatures are add-ons, you must focus on acquiring the best foot dinosaurs, as 90% of the battles are on land.
Since Ark Survival Ascended is similar to the Evolved version, most of the dinosaurs from the old game perform efficiently here, along with a few new dinosaurs.
Top 5 Land Dinosaurs for PVP in ARK Survival Ascended (ASA)
The following is a list of the best creatures I tame for combat regularly on the official servers.
5. Therizinosaurus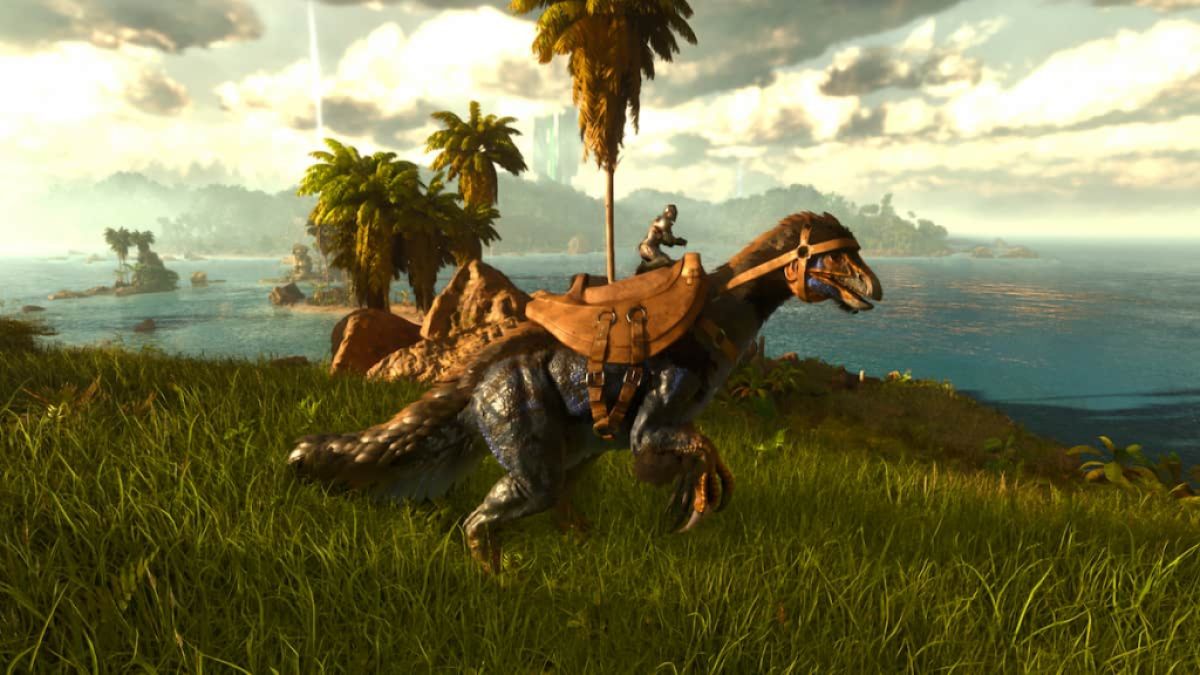 To start the list, we have the Therizinosaurus. The main reason why this bird-looking dinosaur makes it into our list is due to its tiny build that enables it to get in and out of crampy or tight spaces. Use Therizinosaurus to enter such areas and destroy players camping near their base. Also, Therizinosaurus has a fast kill rate, enabling it to cause maximum havoc in a short period.
Related: Best ways to level up fast in ARK Survival Ascended
4. Giganotosaurus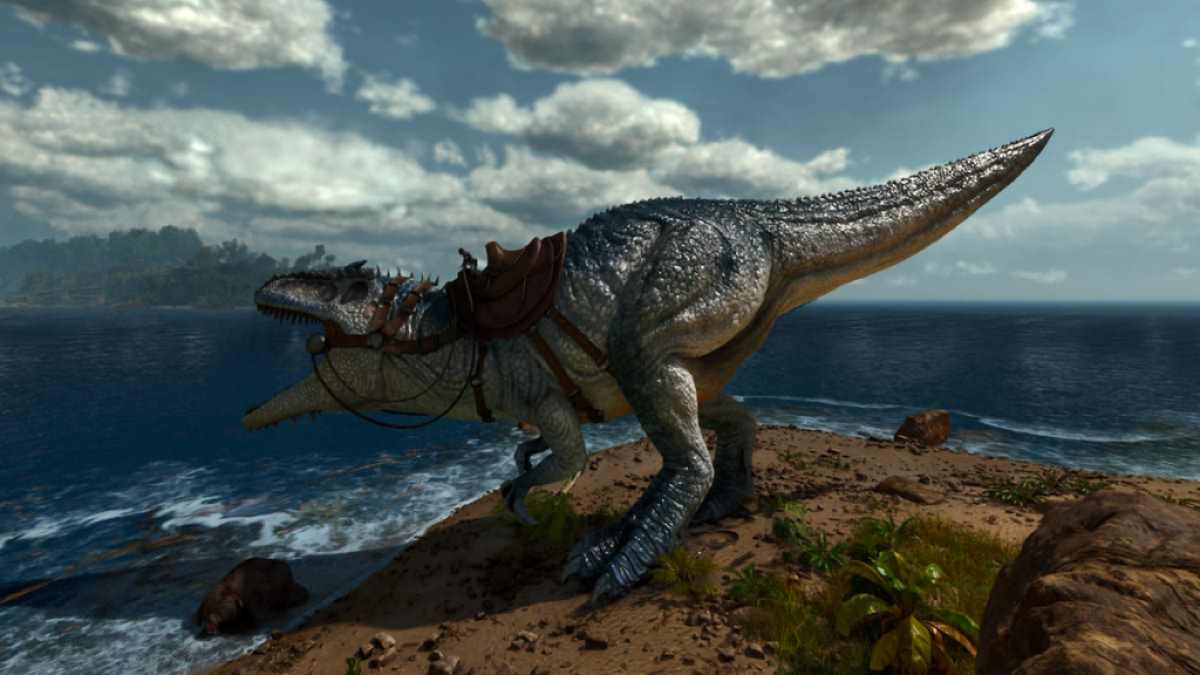 Gigaanotosaurus is another dinosaur which should be in your arsenal. This T-Rex-looking creature has some of the highest melee damage and AOE bite force in the game. Though it looks gigantic, it is an agile dinosaur and will catch you in two to three seconds if you are on foot. Moreover, it is available everywhere on the map, and you can tame one easily using a Tranquilizer arrow. The only downside to the Giganotosaurus is it devours its owners and other ally creatures if it takes too much damage during a fight due to rage. So, make sure to retreat if your Giganotosaurus is on the battlefield for a long time.
3. Woolly Rhino
Please don't get fooled by the passive appearance of Woolly Rhino, as it can single-handedly destroy 75% of creatures in the game using its horn. To do this, ride the Woolly Rhino until its unique pace meter maxes out and then headbutt a target to kill them instantly.
Also, Woolly Rhino is a Herbivoraus, enabling you to spam the Veggie Cake healing item, which provides nearly 500 HP within four seconds, helping you overcome clutch scenarios consistently.
2. Carcharodontosaurus
Carcharodonotosaurus is nothing but a better and upgraded version of Giganotosaurus. It has identical bite force and melee damage to the former dinosaur. So, what makes it better than the Giganotosaurus? Well, unlike the former dinosaur, Carcharodonotosaurus does not go on a rampage if it gets attacked constantly. Moreover, it has a passive ability, which scales your movement speed and melee damage number while providing stun immunity for 10 seconds if you fill a bar by killing opponents quickly.
Related: Best Single Player Settings for ARK Survival Ascended
1. Thylaoleo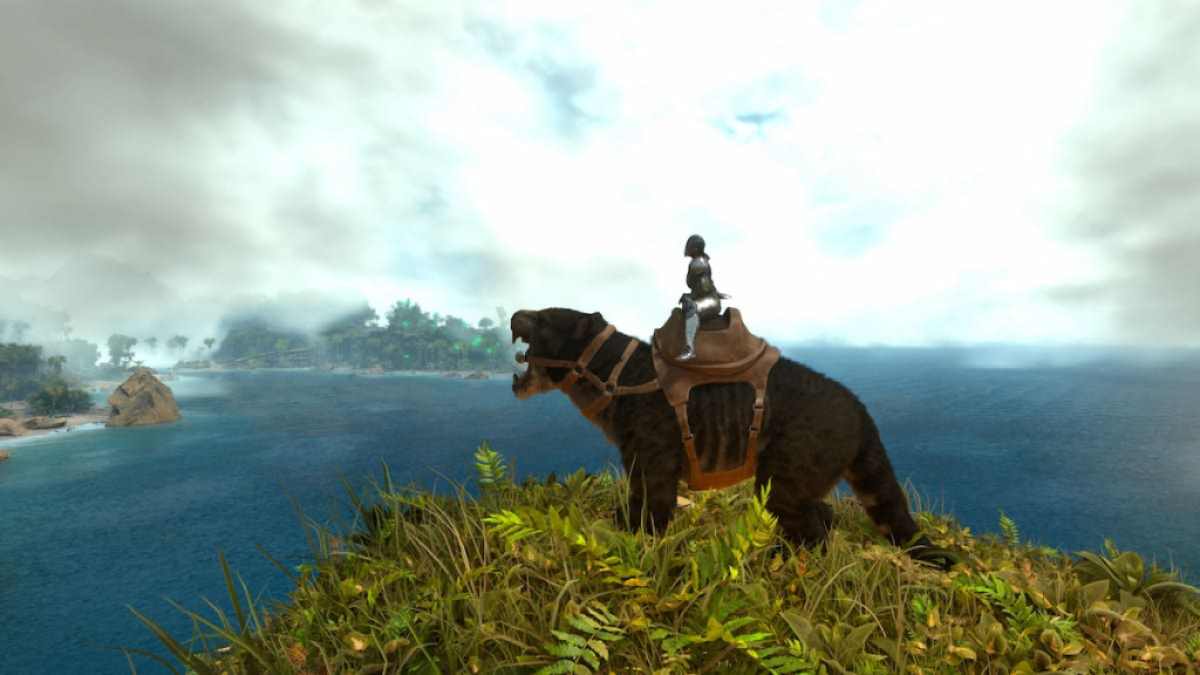 The best animal for PVP in Ark Survival Ascended is a Thylaoleo. The animal has everything you need for a PVP battle: it is agile, can climb walls vertically, and has the OP Bleed mechanics. The Bleed mechanics is a feature that allows Thylaoleo to bite any dinosaur and chip off health passively over time, irrespective of the saddle or armor a dinosaur wears. For example, you can eliminate tanky dinosaurs like Stegosaurus before they eat up your Auto Turret immediately within seconds, aiding you to protect bases during invasions. Additionally, use Thylaoleo to poke fight as you expand your base or while farming resources.
For more information on ARK: Survival Ascended, check out ARK Survival Ascended color ID codes list or How to turn on Creative Mode in ARK Survival Ascended on Pro Game Guides.