ARK Survival Ascended looks very similar to ARK Survival Evolved, but they have several significant differences that set them apart. The simplest method of detailing this is to provide you with all the additions introduced in ARK Survival Ascended, so here are all the key differences between both Ark games.
Ark 2 vs Ark Survival Ascended
While both games feature the same core Ark experience, ARK Survival Ascended currently only features The Island as its sole map because the game is in Early Access. Once ARK Survival Ascended officially releases, it will contain all of the official maps in ARK Survival Evolved.
With that difference aside, ARK Survival Ascended features many new additions that are heavily involved with the game's upgrade to Unreal Engine 5: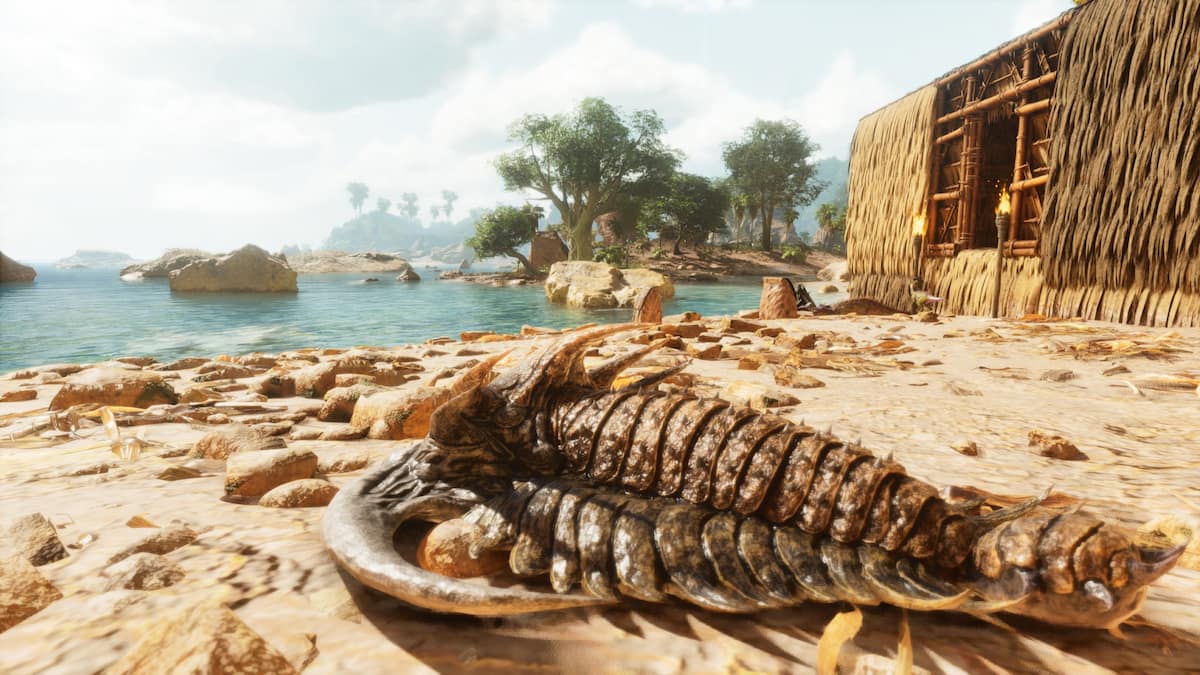 Lumen - A new dynamic global illumination system that allows the lighting of the environment to change as the environment itself is altered. The end result is a vastly more immersive world. Having played a bit myself, I can tell you this addition is significant.
Nanite - Without getting into technical terms, this makes textures and the environment look far more detailed than anything ARK Survival Evolved had, including a sharper image and higher overall graphic fidelity.
Chaos - A brand new physics system with a focus on highly realistic destruction.
Instance Rendering - The biggest problems with making large bases in ARK Survival Evolved was the massive performance hit you'd get and the hit to overall game stability. With Instance Rendering, not everything is being rendered as a separate entity. Instead, everything in your base will be considered one huge item, greatly reducing the FPS (Frames Per Second) hit.
A new Fluid/Foliage System - To sum this up, water flows much more smoothly, and foliage responds to outside stimuli much more naturally.
Related: ARK Survival Ascended system requirements will make your PC roar
The upgrade to Unreal Engine 5 does a lot for ASA's graphics, but what about its gameplay? Turns out, ASA actually overhauls much of the game's surrounding gameplay without affecting its core:
A New Character Creator - Gone are the days of making the monstrosities featured in ARK Survival Evolved. The new creator focuses on making sure the characters you make are far more realistic, and even the default model demonstrates this. I'm sure players will find a way to make eldritch horrors anyway though. ARK's custom nature just allows for it, really.
Cross-Platforming Modding - This is a really big addition. In ARK Survival Evolved, console players couldn't get in on the modding action to nearly the same degree as PC players could. Using the built-in CurseForge browser, all players of ASA will be able to mod their games to their heart's content.
An Improved Third-Person Camera - Third-person in ASA has been rebuilt from the ground up to be a viable method of playing the game. In ARK Survival Evolved, it was used to solely admire your character, your dinos, or screenshots.
Related: How many GB is ARK Survival Ascended? – Total Download Size (GB)
New Items and Structures - This was to be expected. ASA contains many new official items that can be obtained through in-game methods such as crafting Engrams. From my experience playing, it seems most of the new stuff is very late in the Engram tree, or found in the world.
Advanced AI Pathing - AI pathfinding has been massively overhauled to be more dynamic with the world, meaning your dinosaurs will get stuck much less than in ARK Survival Evolved. Nothing like losing your T-Rex to an Alpha because it couldn't path around a downed tree. Yes, this happened to me. The flip side is hostile dinos will also be affected by this change. Yay.
Improved Tame Customization - More behaviors, more control; more ways to make your dinosaurs truly unique to you.
Overhauled User Interface - From the moment you boot up ASA, you already see a dramatic improvement in the UI. In-game, you'll see it's been streamlined and made more customizable.
Many other small changes are present in ASA, but these are by far the most impactful ones you'll notice. Studio Wildcard promises to keep adding more improvements to the game, which I hope is true because right now ASA has some serious performance issues. Nevertheless, ASA is a major improvement over ARK Survival Evolved.
For more quality guides and useful information Ark Survival Ascended, check out How to turn off Blood in ARK Survival Ascended right here on Pro Game Guides.