Crafting in survival games is essential and for Ark Survival Ascended, this is no exception. The Island is infested with dinos that want to eat you, and your only real advantage is your ability to make the tools needed to adapt.
If you're looking to actually survive, then it's important you learn how to craft. Here's how to craft in Ark Survival Ascended.
How to build in Ark Survival Ascended
Building things is very easy in Ark Survival Ascended (ASA), but you'll need to make sure you have the materials necessary to do so. To begin building, open the Crafting section of your Inventory.
Next, select the item you want to craft. Let's say you want to make a Stone Hatchet (one of the most basic tools you can make in the game). You're going to need some materials first:
By highlighting or scrolling over an item, you can see the resource requirements necessary for it. Once you have the listed items above, click on the item in the Crafting menu and select Craft. Doing this will see the Stone Hatchet enter the Craft Queue, which also shows you the amount of time it takes to make it. Your Stone Hatchet should be done before you even finish reading this sentence. You can find and equip it in your Inventory.
At the beginning of the game, you can only craft a meager amount of things. In order to expand your horizons, you'll need to earn yourself some Engrams.
Related: ARK Survival Ascended system requirements will make your PC roar
How to learn Engrams in Ark Survival Ascended
In order to craft or build anything, you first need to choose which Engrams you're going to use. You can think of Engrams as crafting recipes. In order to learn Engrams, you need to use Engram Points earned by leveling up; you can earn leveling experience by doing practically anything in ASA.
Once you've earned a few Engram Points, open the Engrams screen and select whichever item you want to learn to craft. Then select the Learn button at the bottom of the screen.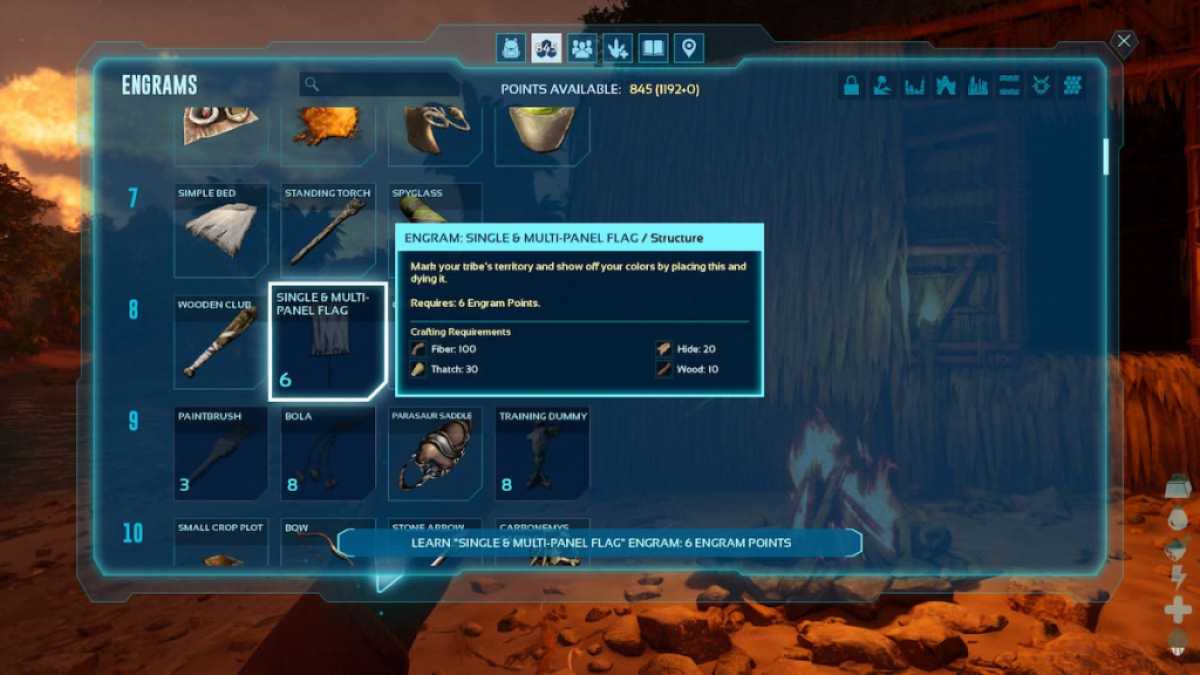 Once you've learned an Engram, the item you selected will now be available to make in your Crafting tab. There are many different types of Engrams in Ark Survival Ascended, and each one requires different materials to actually craft. Happy crafting and watch out for dinosaurs while you scavenge.
For more quality guides on everything Ark, check out How to Find and Defeat Broodmother in ARK Fjordur right here on Pro Game Guides.