When it comes to choosing a weapon in Atomic Heart, you have quite a few options at your disposal. You can choose between melee weapons, as well as guns, or your polymer glove. But how do you know which are the best? By using our weapon tier list!
Weapon Tier List - Atomic Heart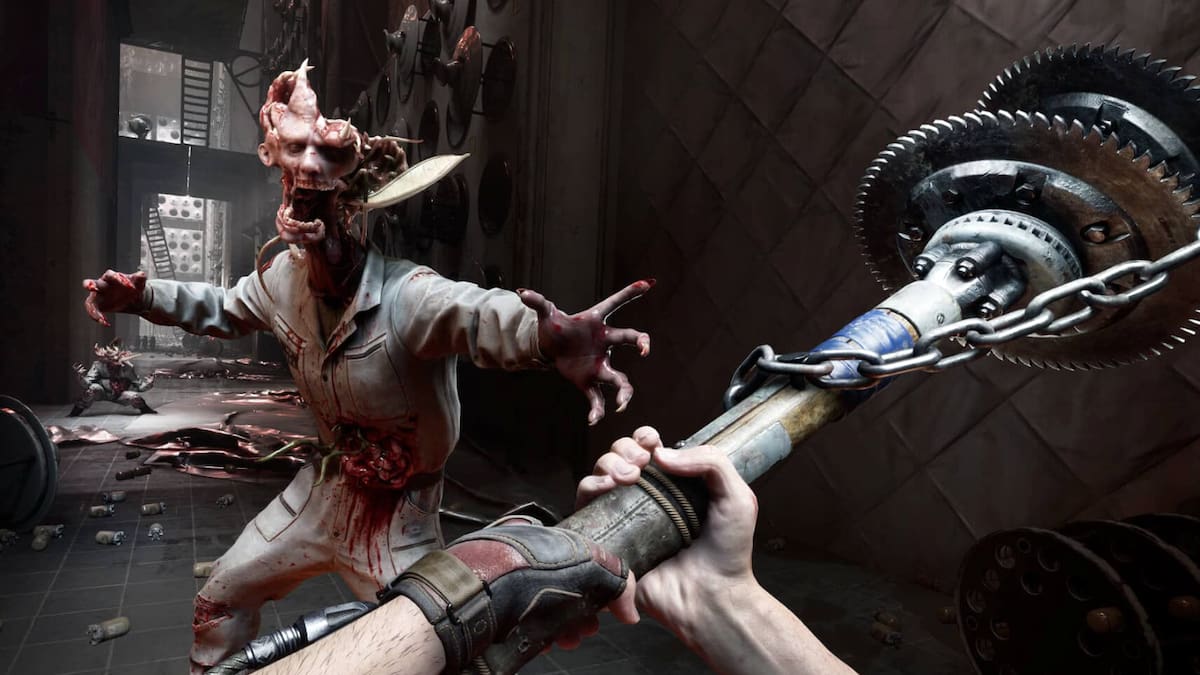 Since there are numerous weapons at your disposal, it's not as helpful to simply tell you which are the best. We find it much more effective to rank them from best to worst. Here is our tier list for all usable weapons in Atomic Heart:
| Tier | Weapon |
| --- | --- |
| S | Electro, Railgun |
| A | Fat Boy, Swede, Polymer Glove, Kalash |
| B | Fox, KS-23 |
| C | Zvezdochka, Dominator |
| D | Snowball, MP |
| F | Kuzmitch |
Atomic Heart Weapons - S Tier
Electro
The Electro is a gun that uses energy from your Polymer Glove, instead of traditional ammo. While it may not outperform the KS-23 or Railgun in damage, it provides the bonus of needing no ammunition. The Electro is also extremely lightweight and recharges decently fast.
Railgun
Are you looking to deal damage to multiple enemies at once with an easier aim? Then look no further than the Railgun. It will send bullets flying at a high speed in a straight shot. You can mow down a lot of enemies at once with this one, especially because of its high damage rate.
Related: Should you not lay a finger on Sechenov or be shown the arsenal in Atomic Heart?
Atomic Heart Weapons - A Tier
Fatboy
The Fatboy is an impressive rocket launcher with heavy damage infliction. It has a few issues, though. It will slow you down considerably, only work where you have some space to shoot, and ammo is hard to come by/craft. This makes it a bit tricky to use, but it is insanely powerful and useful. It is especially this case when you have a large group of enemies.
Swede
The Swede is the first melee weapon you receive while playing Atomic Heart, and it only gets better with further upgrades. It may slow you down a bit, but the insane power behind the chops it delivers is extremely useful.
Polymer Glove
The Polymer Glove may not initially come to mind as a weapon, but it is. You can program and upgrade the glove to do all sorts of damage. This included shocking, freezing, telekinesis, and a lot more. Versatility and ease of use are the Polymer Glove's best strengths. Energy use and limits on power take away a bit.
Want to read more about Atomic Heart? If so, check out How to pose the Ballerina Statues to match the shadow in Atomic Heart on Pro Game Guides.