Are you trying to steal from a merchant but they keep turning around unpredictably? Or is that NPC walking in and out of the room and doesn't let you pick a lock in peace? Struggle no more: BG3 allows you to get into Turn-Based Mode whenever you want and pause time as if you were in combat, meaning now you can do all your dirty deeds before the environment has time to react. But, how do you back to normal mode?
How to exit Turn Based Mode in BG3
There are times when the game will automatically activate Turn-Based Mode for us, even when we are not in a fight. This happens when our characters are put in danger from a trap or an environmental hazard, as happens to me every time I run into poison cloud or one of my characters wanders alone into the Shadow Curse. However, if we don't want to remain in this mode, there is a button called Exit Turn-Based Mode to the right of the Hotbar (see image below). Press that door-shaped icon whenever you want to resume the normal flow of time.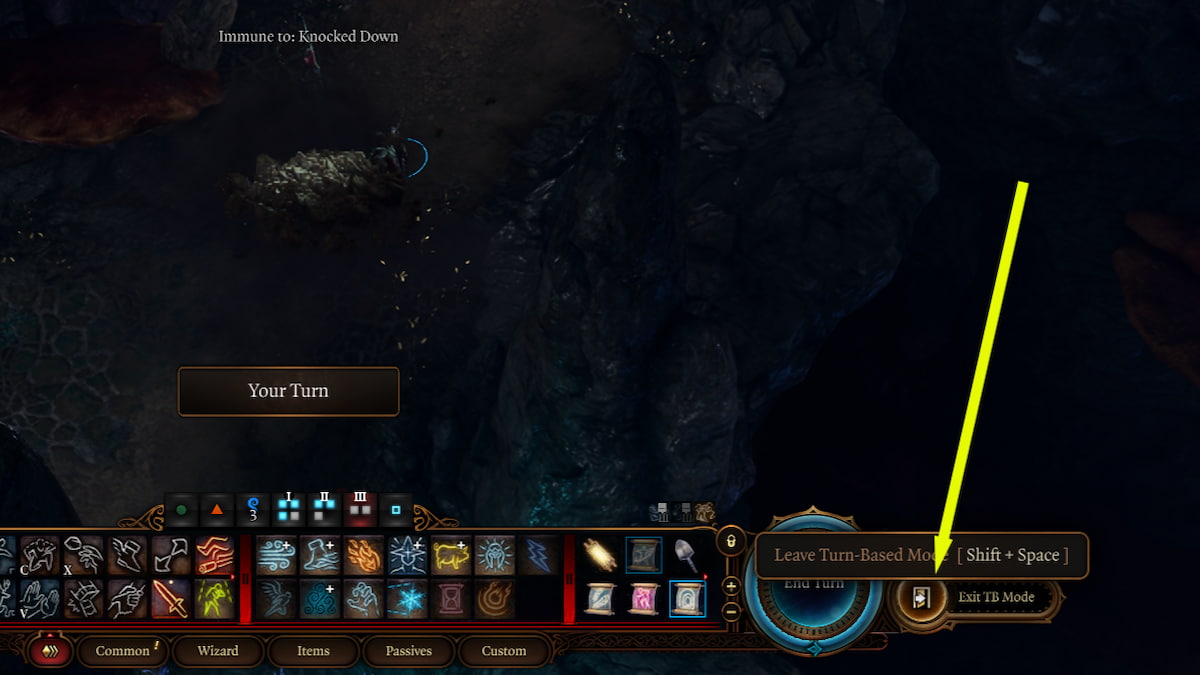 BG3 shortcut to exit Turn-Based Mode
On occasion, it can be useful to switch in and out of Turn-Based mode—particularly when your party is about to walk in an area you prefer to avoid. There is a shortcut for PC players that allows us to instantly do this: all we have to do is press Shift + Spacebar to stop the time and begin the turns, or press them again to go back to normal. Meanwhile, PlayStation users need to hold RT and scroll the wheel until they find the option "Exit Turn-Based Mode".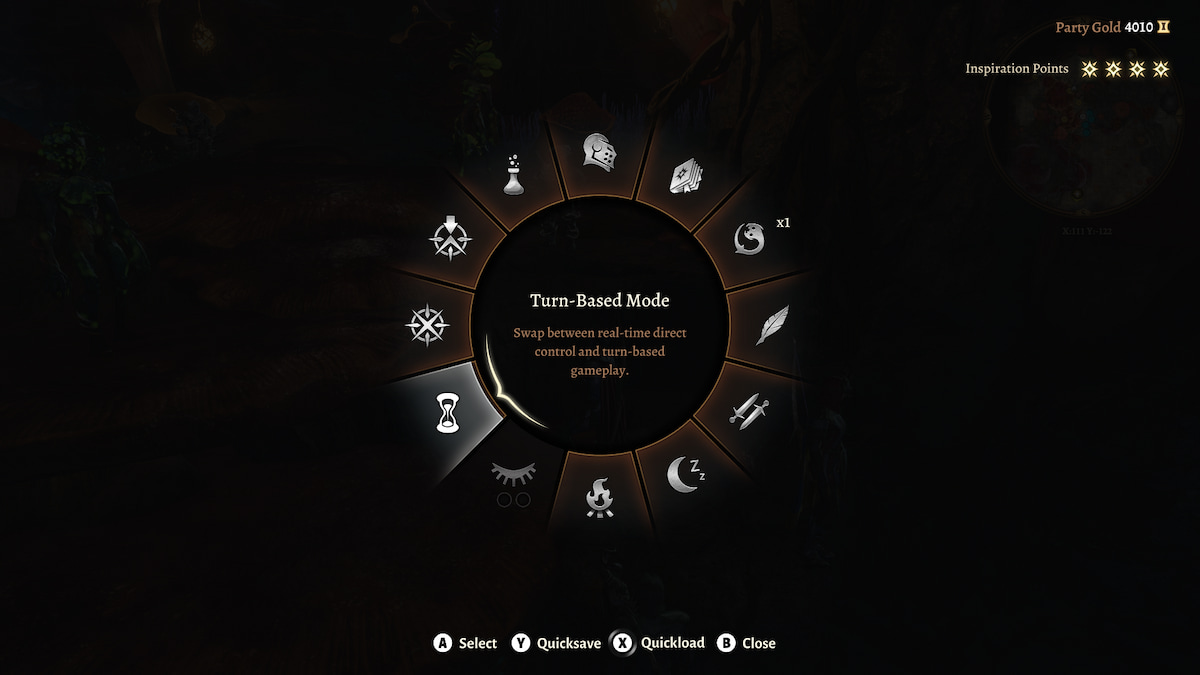 Shortcut tips for Baldur's Gate 3
As a bonus tip, here are other shortcuts that made my life easier:
Party Stealth: On PC, press Shift + C to make all your party go in or out of hiding. On PlayStation, hold Down on the D-pad for the same function.
Cursor on PlayStation: Press L3 to make the cursor appear, and L3 again to make it go away.
Skip turn: Press Spacebar on PC or Triangle on PlayStation.
When to use Turn-Based Mode in Baldur's Gate 3
Turn-based mode happens automatically when combat begins, but it has other uses. I typically use turn-based mode when I'm trying to sneak or look for traps. Ungrouping your companions and stealthily scouting for traps or maneuvering into the right spots before combat can be a lifesaver. Another use for turn-based mode is if you use a specific spell or ability that lasts for a certain amount of time. The turn-based mode makes it easier to track how long the spell or ability is active.
For more information on Baldur's Gate 3, check out BG3 Cheats, Item Codes, and Console Commands on Pro Game Guides.