To add custom cities to BitLife, you will need to find the option under the Main Menu tab in-game. You can open the Main Menu by pressing the square button at the top-left of your screen. Under the Main Menu tab, locate the Configure section at the bottom of the page.
The Configure section will have an option called Custom Cities at the top of the list. Press the Custom Cities option, and you will be sent to a page that looks like the one below. If you want to add a Custom City to BitLife, press Add Custom City.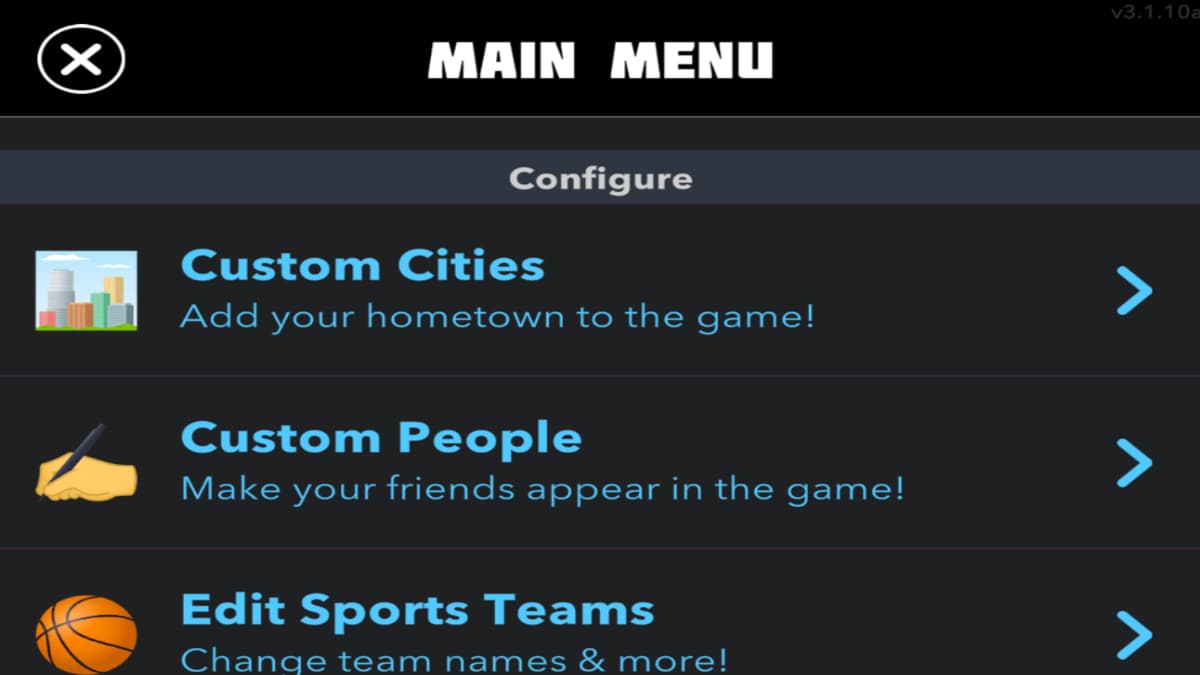 Doing so will make another tab appear that asks you to select your city's name and country. Select both, then press the Add City button. After pressing the Add City button, your new city will appear under the list of places when creating a character. To start a character with your new Custom City, press New Life back at the Main Menu. After pressing New Life, choose your country and find your new city under Places.
How to add custom People to BitLife
To add Custom People to BitLife, you must go to the Main Menu tab. Under the Configure section in the Main Menu, you can find an option to add Custom People below the Custom Cities option. Press the Custom People option, and you can then add Custom People to BitLife by clicking Add Custom People, as shown below.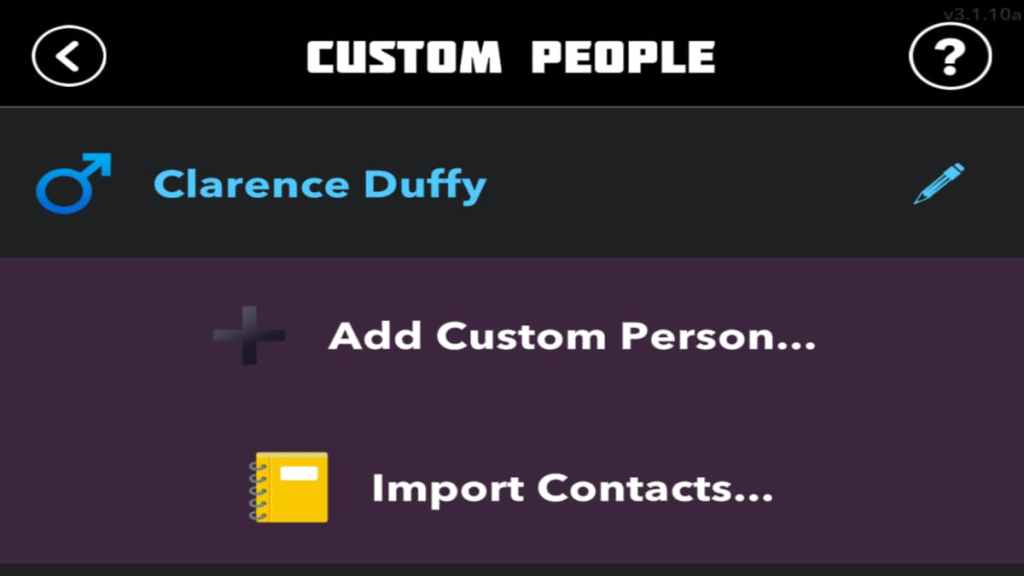 Pressing the option shown above will allow you to select the name and gender of the Custom Person you want to add to BitLife. After customizing your Custom Person, press Add Person, and you will add your Custom Person into the game.
For more on BitLife, Pro Game Guides has you covered with a massive and ever-expanding catalog of guides.