Willpower is one of the main attributes of a character in BitLife. The attribute was made available as a new gameplay element in the God Mode update. As the name suggests, Willpower is a scaled attribute that helps a character overcome any obstacles/problems they face in their life. The higher the value of Willpower, the easier the character can resolve any difficulties.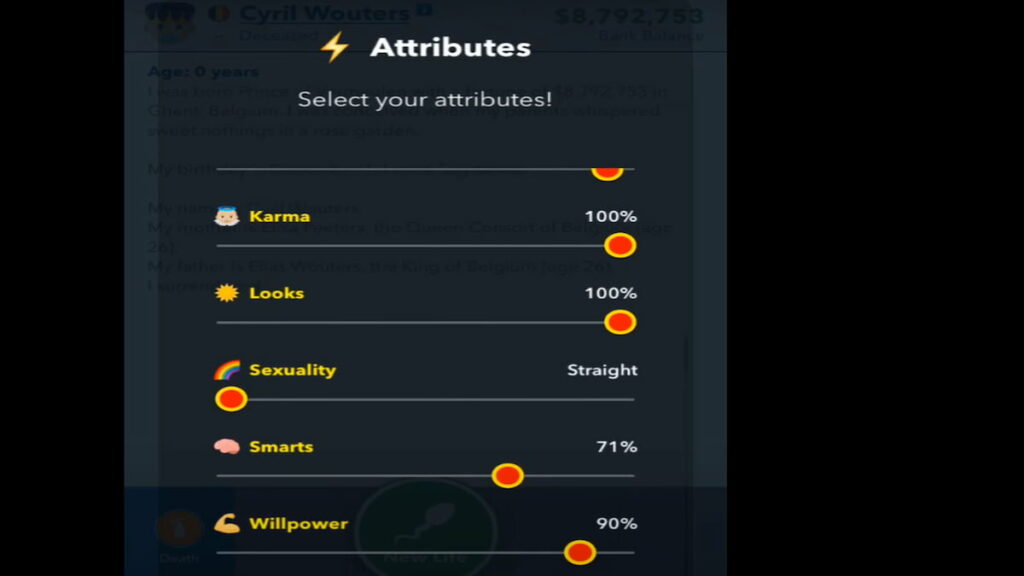 For example, if your character is an alcoholic or has drinking-related problems throughout their lifetime. They can easily overcome such unhealthy desires if they have a high Willpower value. But can struggle if they have a low number.
How to access Willpower in BitLife?
To access Willpower in BitLife, you need to purchase the God Mode premium pack from the game store. The mode allows you to build a custom life with full customization to their appearances and attributes.
Can you Increase Willpower in BitLife?
As mentioned before, you will need to purchase the God Mode pack to tweak the attribute manually. But, if you are a F2P user, you can improve your Willpower naturally through positive deeds.
Remember, you can also change the Willpower of all the characters involved with your life. Such tweaks will affect your life aspects and scenarios.
For more awesome guides, check out the BitLife Section on Pro Game Guides.