We're taking a look at the upcoming new end game content coming to Borderlands 3 called, Takedown at Maliwan's Blacksite! We've got the release date, difficulty level, some of the new legendaries and loot you'll be able to collect, and a peak at the new enemies and bosses you will be facing!
What is Takedown at Maliwan's Blacksite?
Takedowns are a new event type that are coming to Borderlands 3. They are similar to the Bloody Harvest event, but instead of being temporary they will be a permanent free content addition to the game. All you will have to do is complete the main story, and you will have access to these once they are released. These are meant to be endgame content, so you will want to make sure you are high level and have some pretty strong items!
These Takedowns are built to last for about 30-45 minutes, so you will be able to play one out and put the game down without worry about losing progress. You will also likely want to take your friends, because they are meant to be played in four-player co-op. You can do these solo, but they will be quite difficult. Consider taking advantage of the Public Matchmaking feature.
There's three total boss fights, as well as a bunch of new enemies to face in the area. Here's some gameplay and discussion about the new mode:
Takedown at Mailwan's Blacksite Release Date
Takedown at Maliwan's Blacksite releases on November 21st, 2019! This is the scheduled release, it's possible it gets pushed back at some point.
Is Takedown at Maliwan's Blacksite Free?
Yes, it's free endgame content that will be added to the game!
New Loot
This is supposed to be some of the most challenging content for Borderlands 3 up to this point, so you will be able to get some new loot for completing it! There's going to be exclusive Vault Hunter Heads and Skins you can obtain. You will also be able to obtain some of the best shields in the game, and nab some brand new Legendaries!
Here's a look at some of the new Legendaries and Shields, there's likely a lot more to come. We'll have additional information on the heads and skins once it's available.
New Legendaries
New Shields
Enemies & Bosses
There's going to be some new enemies to face down on this new map! The Maliwan Shield Troopers are a bit more difficult now. They will absorb elemental damage, and if their shield charges up enough they will heave it at you! The Maliwan Stealth Trooper is similar to the fast running enemies you've faced, but they go completely invisible!
There's going to be three new bosses in total, but we only know one for sure. It's name is Wotan the Invincible! This boss appears to be heavily guarded by shields, and will have a bunch of armor to get through.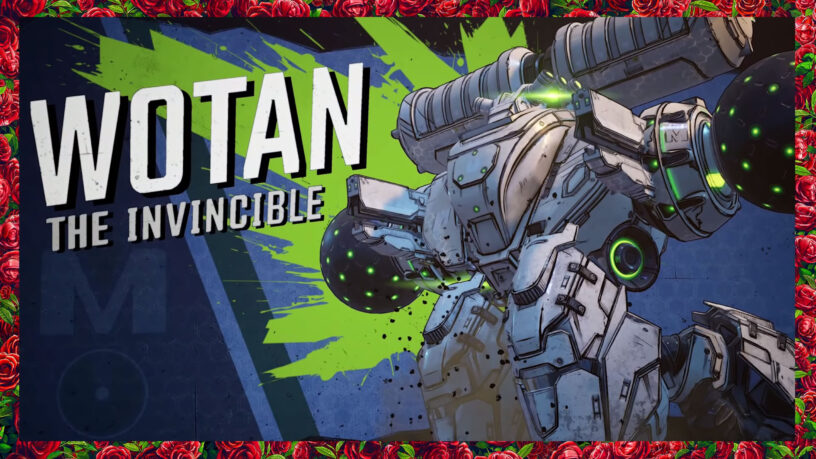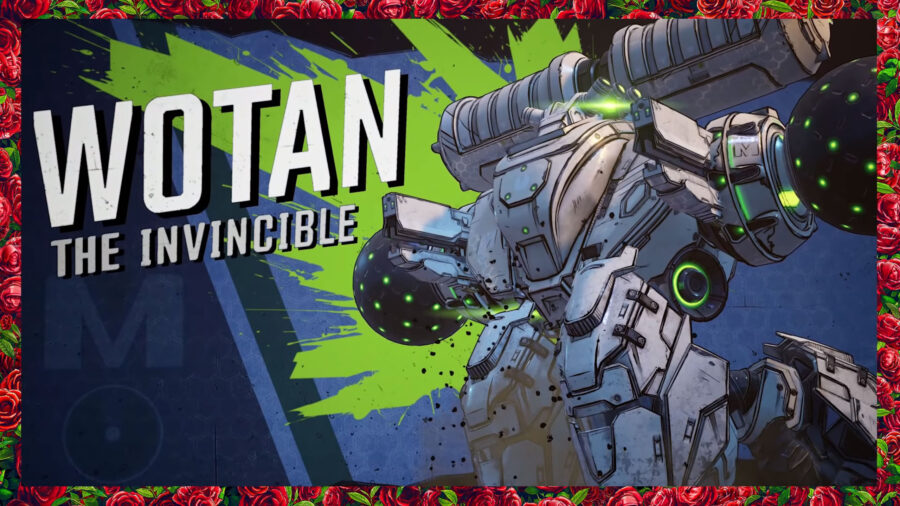 Screenshots
Here's a look at some additional screenshots and how things will look at the Maliwan's Blacksite.