I know a lot of people, including myself, are very much hoping to get more information on The Legend of Zelda: Breath of the Wild 2! Well, since the announcement, there hasn't been a whole lot of details revealed, so any crumbs we come across are always something to snack on. We have now got a bit of a tasty crumb from a leak that came from WT&T who is a French retailer who was well-known for leaking the Witcher 3's arrival on the Nintendo Switch!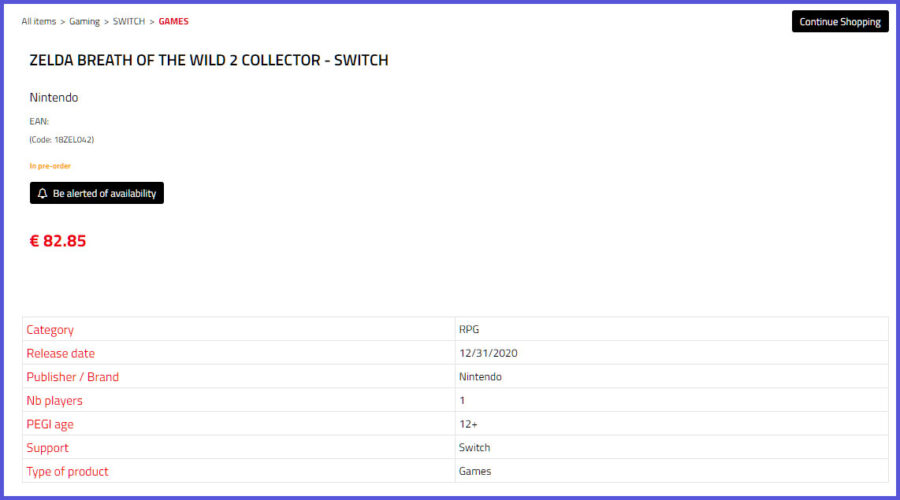 While there is very little details to cling to in this leak, just the fact that it is showing up in the listing is a good sign for us. The release date and all of the information is likely just automatically filled in and not correct, but things like this are rarely posted like this unless they are at least coming out in the near future! So, if this leak is actually true, which it likely is, then that means we could be looking at the second BOTW having its release date announced soon.
There's a rumor that a Nintendo Direct will be happening on August 28th, 2020, so we're hoping that might be the date when we get to hear more about the new Zelda!