Brain Test is an addictive puzzle game that you can play on Android and iOS devices. As you progress through the levels in the game, the difficulty gets harder and the challenges become trickier. Level 153 is especially difficult; below, you'll find the complete solution.
How to solve Level 153 on Brain Test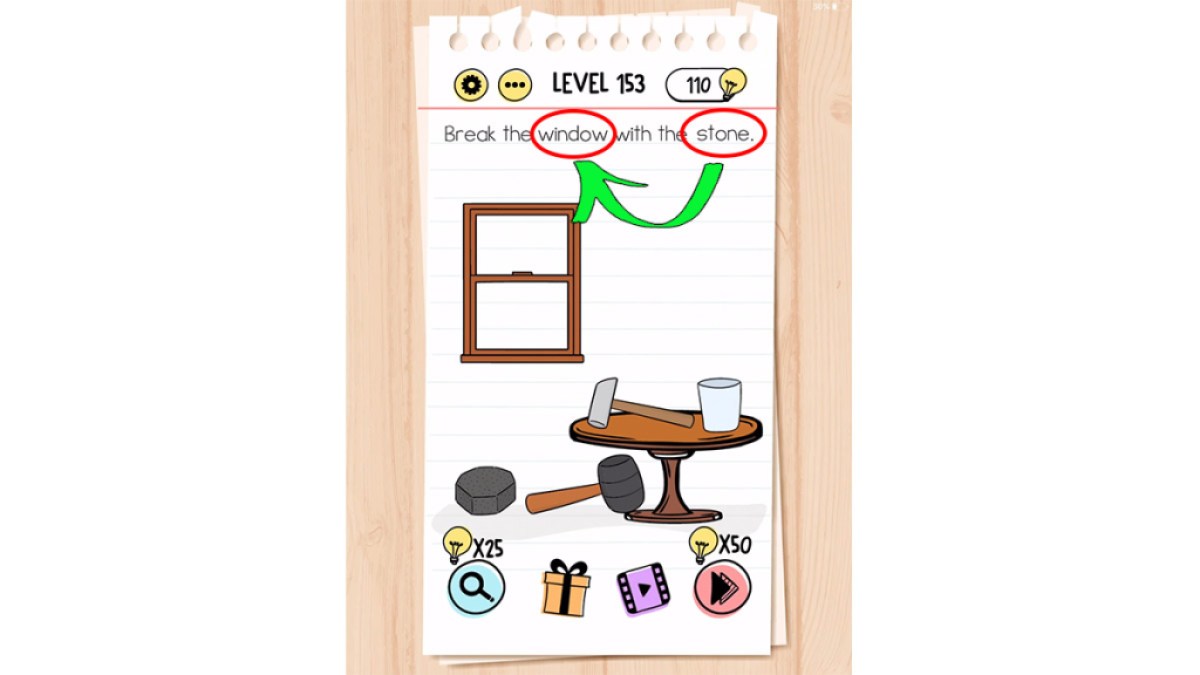 To solve Level 153, All you have to do is click on the letter "stone" and drag it over to the letter "window" as shown in the image above. This will shatter the second letter to complete the challenge after which you'll move on to the next level.
Related: Today's Wordle Answer – All Wordle Answers in 2023 (August 2023)
Brain Test often uses tricky puzzles like this to confuse the player. At first glance, it looks like you need to move the stone at the bottom to break the glass of the window above. But the actual solution to this problem is surprisingly dubious. Keep your eye out on the texts used to describe the puzzle in Brain Tests as a lot of times the answer lies hidden in them.
Stay tuned to Pro Game Guides for more such gaming content, guides, and news. In the meantime, head over to our article on Best Puzzle Games in Steam Next Fest 2022.