Stealthfin Trout are obtained in Zelda: Breath of the Wild for a variety of reasons. They can be used in quests, in cooking recipes, or even for upgrade recipes at Great Fairy Fountains.
Stealthfin Trout Location in Zelda: Breath of the Wild
The downside to these fish is that they can only be fished in one general area: Hyrule Forest. The list below provides all the known locations of Stealthfin Trout in Zelda: BotW. Further down, we've also provided some of their primary uses.
Fishing Locations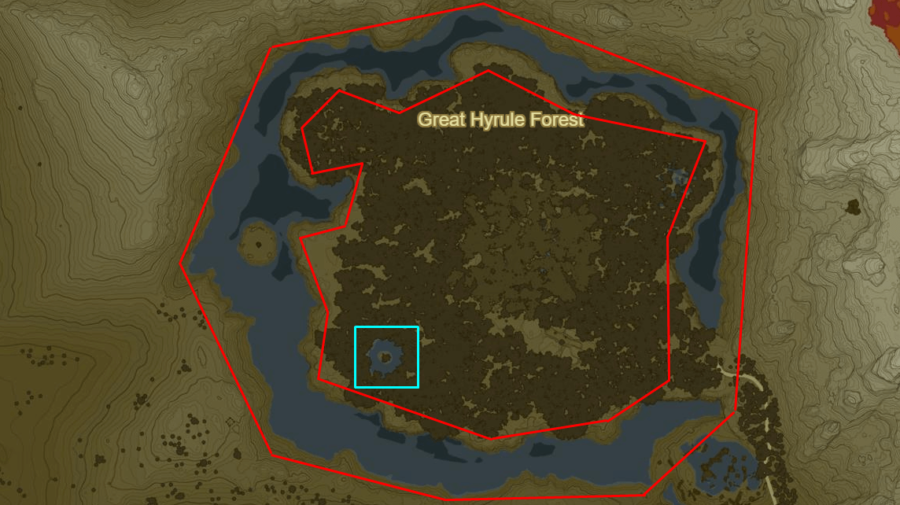 All of the fishing locations for Stealthfin Trout are shown in the image above. As you can see, the entire lake surround Hyrule Forest is highlighted in red. This is Lake Mekal, which is your first option to find the Stealthfin Trout. Highlighted in blue is Lake Saria, your other option.
These fish can be hard to spot during the day, but they are illuminated and much easier to spot at night. Try some night fishing!
Related: Best Horses in Zelda: Breath of the Wild - Pro Game Guides
Uses
Stealthfin Trout can be used as a cooking ingredient in tandem with Hylian Rice to make Seafood Rice Balls. Alternatively, the trout can also be sold at any shop for 10 Rupees each.
When used to improve equipment, it adds the Stealth-Up effect. If several of them are brought to a Great Fairy Fountain, they can upgrade the following equipment: Stealth Mask, Stealth Chest Guard, Stealth Tights.
Did you know you can customize your horse in Breath of the Wild? Check out our guide to see how!