The Season 2 update has arrived in Call of Duty Modern Warfare 2, and it has brought a new Ranked Play system to the game. Ranked Play will feature a traditional 4v4 setup in MW2, following the official rules and regulations of the Call of Duty League.
How to access Ranked Play in CoD MW2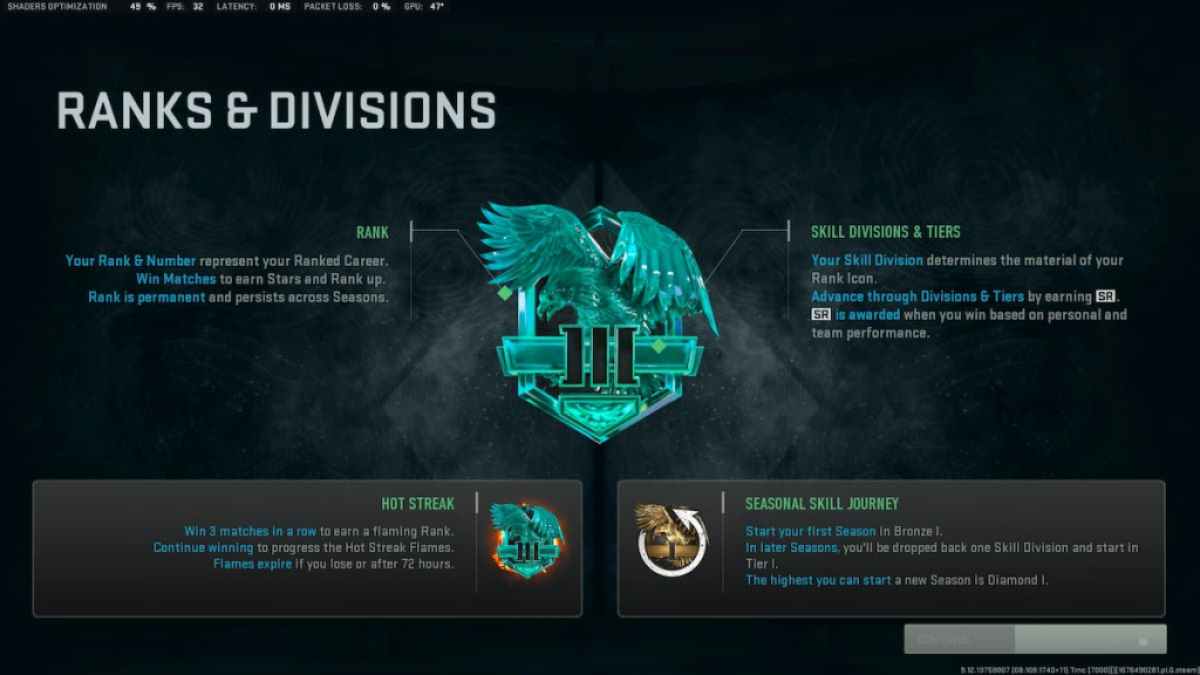 According to Activision's official blog, Ranked Play will be available from the launch of Season 2 in CoD Modern Warfare 2. You can expect changes in Ranked Play in accordance with official CDL changes. To access Ranked Play in the playlist, you must have an account level 16 or above. All the weapons will be unlocked along with attachments only for this mode. There will be eight Skill Divisions that you can climb by winning matches in Ranked Play. Skill Rating will be given based on the matches you play, and winning matches will help you gain SR, whereas losing matches will deduct SR. While calculating Skill Rating, both individual and team performance will be factored in.
Related: Warzone 2.0 Ashika Island release date, explained (Resurgence Map)
Which maps and game modes will be Ranked in CoD MW2?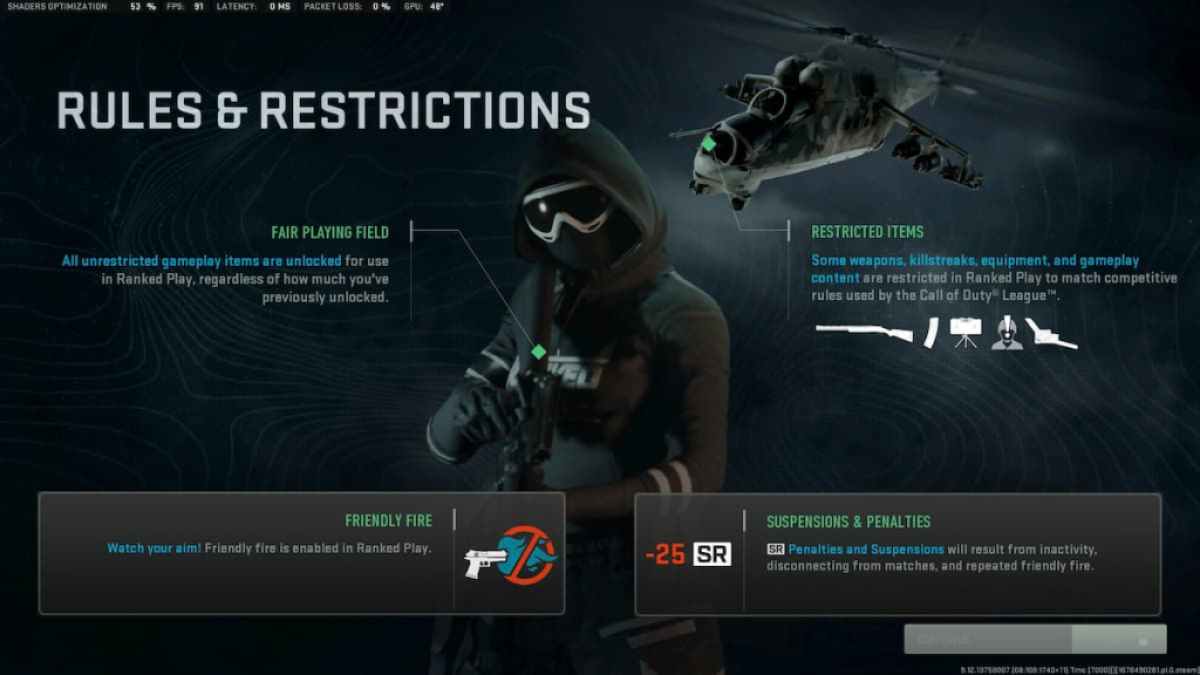 Ranked Play in Modern Warfare 2 will feature game modes like Hardpoint, Search & Destroy, and Control. You can expect other maps and modes to be included in this playlist as the season progresses. Each game mode will have specific map pools from which you'll get in a match. If you are planning to grind Ranked Play, then we recommend playing these maps regularly in public lobbies and private matches. Here are the maps that will be available for the game modes.
Hardpoint
Hardpoint will feature maps like Breenbergh Hotel, Zarqwa Hydroelectric, Mercado Las Almas, Embassy, and Al Bagra Fortress.
Control
Control will have only three maps. You'll get to play in Breenbergh Hotel, El Asilo, and Al Bagra Fortress.
Search & Destroy
Search & Destroy is the most popular Ranked game mode in the CoD franchise, and in MW2 it will feature five maps for Ranked Play. You will be playing on maps like Breenbergh Hotel, Al Bagra Fortress, Mercado Las Almas, Embassy, and El Asilo.
Wondering which Multiplayer mode to play in MW2? Check out All new Multiplayer Modes coming to Modern Warfare 2 Season 2 on Pro Game Guides.