The Season 2 update for Call of Duty: Warzone 2 introduced new weapons that players can unlock, level up, and play with. The main highlight weapon amongst all is the ISO Hemlock Assault Rifle which may become a popular choice among long-range automatic weapon users. Here's a guide on how to build the perfect ISO Hemlock loadout for Warzone 2.
Best ISO Hemlock Loadout Warzone 2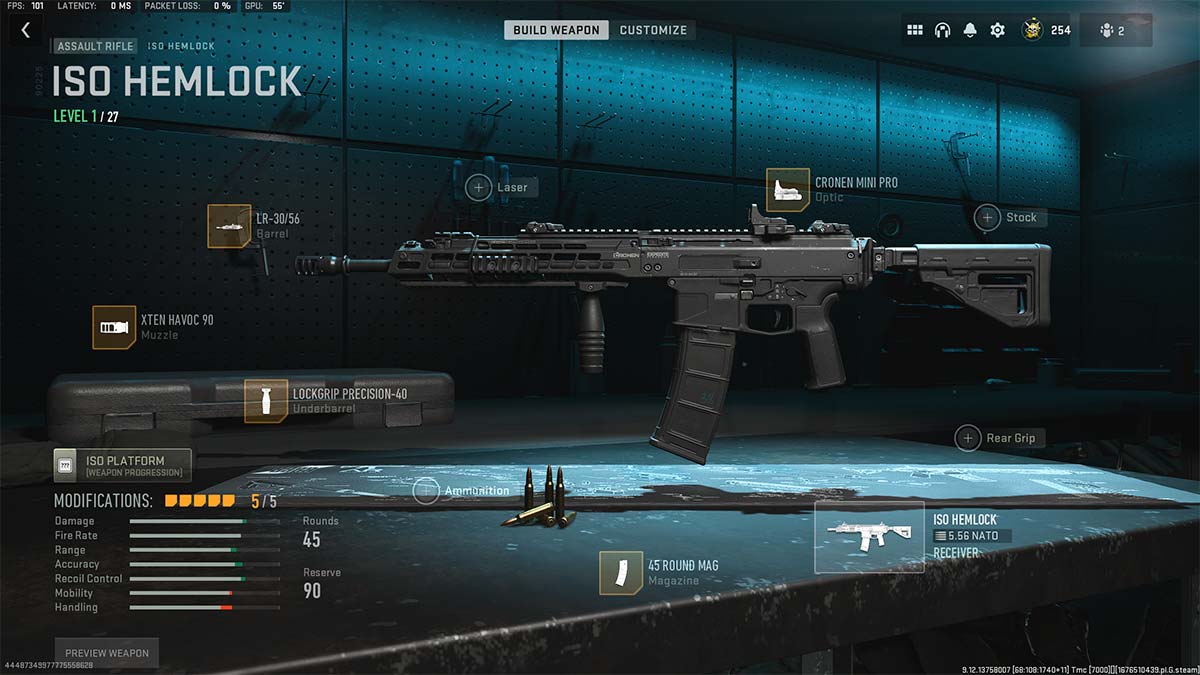 Muzzle: Polarfire-S
Barrel: 10" SA Phoenix
Optic: Cronen Mini Pro
Underbarrel: VX Pineapple
Magazine: 45 Round Mag
For our long-range ISO Hemlock build, we've focused on improving the weapon's range and control stats. Start off by putting on the 45 Round magazine so that you don't run out of bullets that easily. Next up, use any low-magnification, clear optic of your choice for less visual shake and optimal visibility.
We recommend using the LR-30/56 barrel for a significant buff to the weapon's damage range and bullet velocity. For recoil control and accuracy over ranged firefights, use the XTEN Havoc muzzle and Lockgrip foregrip. If you're feeling very comfortable with the recoil plot of the gun, swap the underbarrel for either the FSS OLE-V Laser for faster mobility, or the 5.56 High Velocity ammunition for boosted bullet speed.
Best ISO Hemlock Class Setup Warzone 2
Primary Weapon: ISO Hemlock
Secondary Weapon: Lachmann Sub
Tactical: Smoke Grenade
Lethal: Semtex
Perk Package: Overkill, Battle Hardened, Fast Hands, High Alert.
Stay tuned to Pro Game Guides for more Call of Duty: Modern Warfare 2 and Warzone 2 content. In the meantime, head over to our article on How to check your stats in Warzone 2.