In Call of Duty Modern Warfare 2, players get to select from a range of weapons to build loadouts and class setups. The M16 is one of the most popular Assault Rifles in Modern Warfare 2, and players can unlock this weapon by leveling the Icarus 556 LMG to level 13. If you're a fan of burst-fire weapons, then the M16 is a perfect choice. Here's the best M16 loadout to run in Modern Warfare 2.
Modern Warfare 2 best M16 build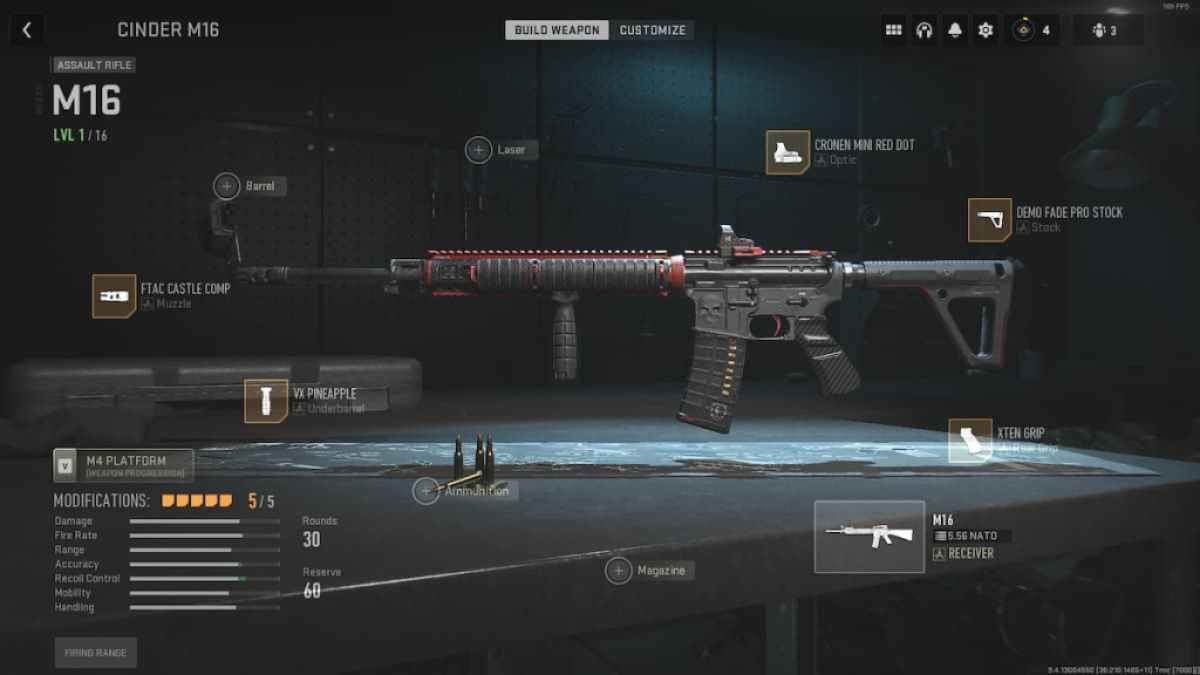 The M16 is a burst-fire Assault Rifle with high accuracy, and you can equip five different attachments to this weapon to make it even stronger. Players who purchased the Vault Edition of Modern Warfare 2 will automatically get the Cinder M16 Blueprint. Here are the best attachments for the M16 Assault Rifle.
Muzzle: FTAC Castle Comp
Underbarrel: VX Pineapple
Rear Grip: XTEN Grip
Stock: Demo Fade Pro Stock
Optic: Cronen Mini Red Dot
This M16 loadout focuses on Accuracy and Recoil Control while compensating for Range and Mobility. You can swap the Rear Grip and Stock for a Barrel attachment. Similarly, if you prefer to reload less often, then we recommend selecting a Magazine attachment, preferably the 60 Round Magazine.
Modern Warfare 2 best M16 loadout
Along with the build for M16, you'll need to select a Secondary weapon and various Perks. While the Perk selection is entirely up to you, we recommend taking an auto-fire Secondary. Here is the best class setup for the M16 AR.
Primary: Cinder M16 Assault Rifle
Secondary: FSS Hurricane
Tactical: Shock Stick
Lethal: Frag Grenade
Perk Package

Basic Perks: Double Time and Battle Hardened
Bonus Perk: Hardline
Ultimate Perk: Overclock

Field Upgrade: Inflatable Decoy or Dead Silence
Wondering how to finish the campaign mode quickly? Check out How to avoid the drones in Violence and Timing – MW2 Campaign Guide on Pro Game Guides.