Optics are a universal attachment in Call of Duty: Modern Warfare 2. This means that once you unlock an optic, it will be available for use on every other gun in the game, except for Launcher and Melee weapons, of course. Out of the wide selection of optics present in Modern Warfare 2, we have listed the best ones for all ranges that you need to unlock first.
Best Optics to use in Call of Duty Modern Warfare 2
Cronen Mini Pro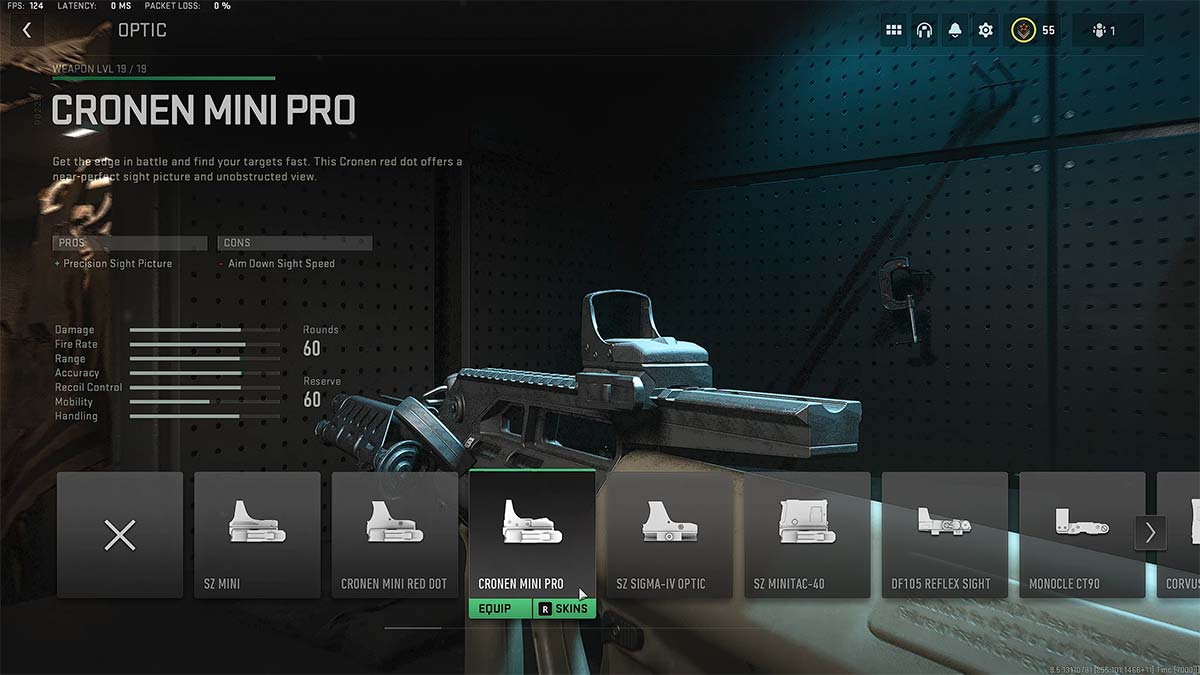 This is a perfect optic for close-quarters combat that you can equip on an AR, SMG, Handgun, or any other weapon of your choice. While there are several other close-range scopes in the game, the blue-dot Cronen Mini Pro offers the cleanest view of all. Other good alternatives are the SZ Sigma-IV yellow dot optic and the Cronen Mini Red Dot.
DF105 Reflex Sight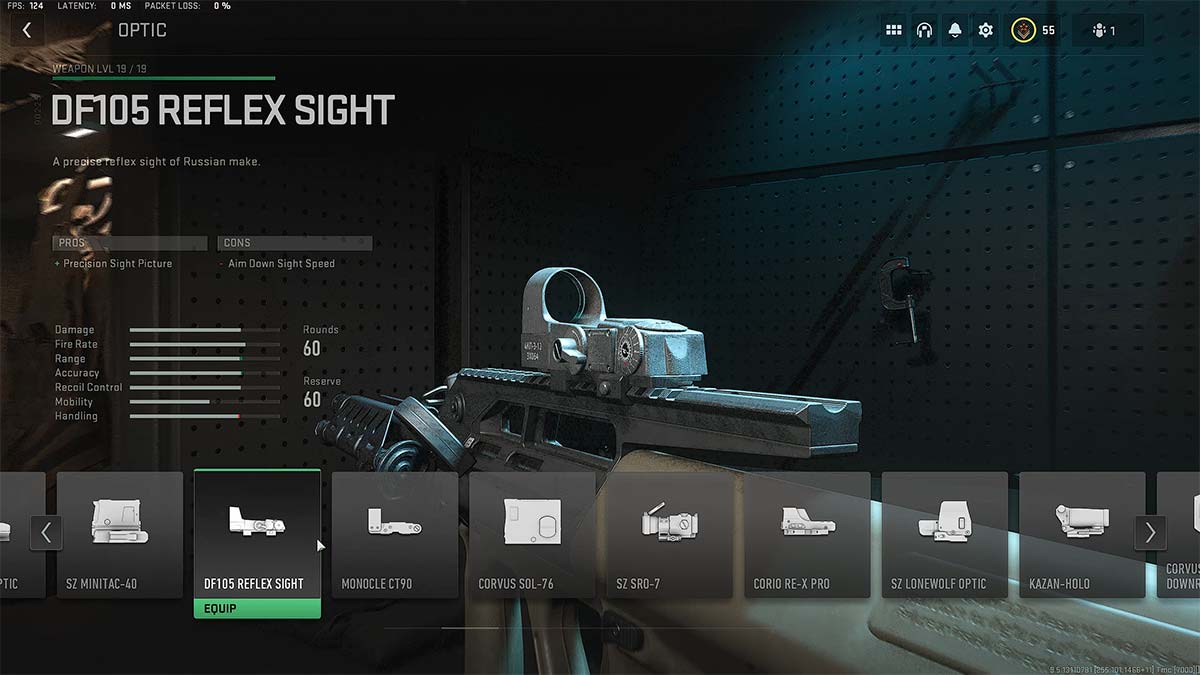 This red-dot optic offers a clear vision similar to the Cronen Mini Pro but with a slightly bigger magnification than the latter.
Schlager 4x
The Schlager 4x is a 3.4x zoom optic that you can use on your ARs for mid to long-range engagements.
VLK 4.0 Optic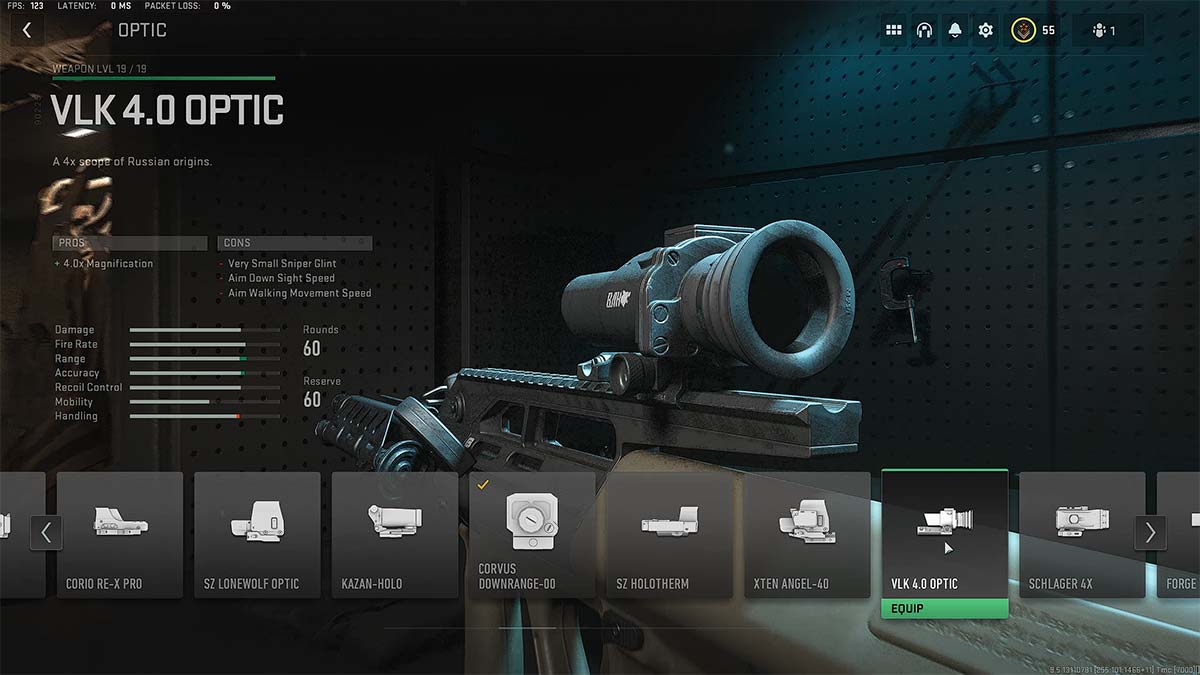 The iconic VLK optic offers a slightly larger magnification of 4x but has thicker bezels than the Schlager scope.
FORGE TAC Delta 4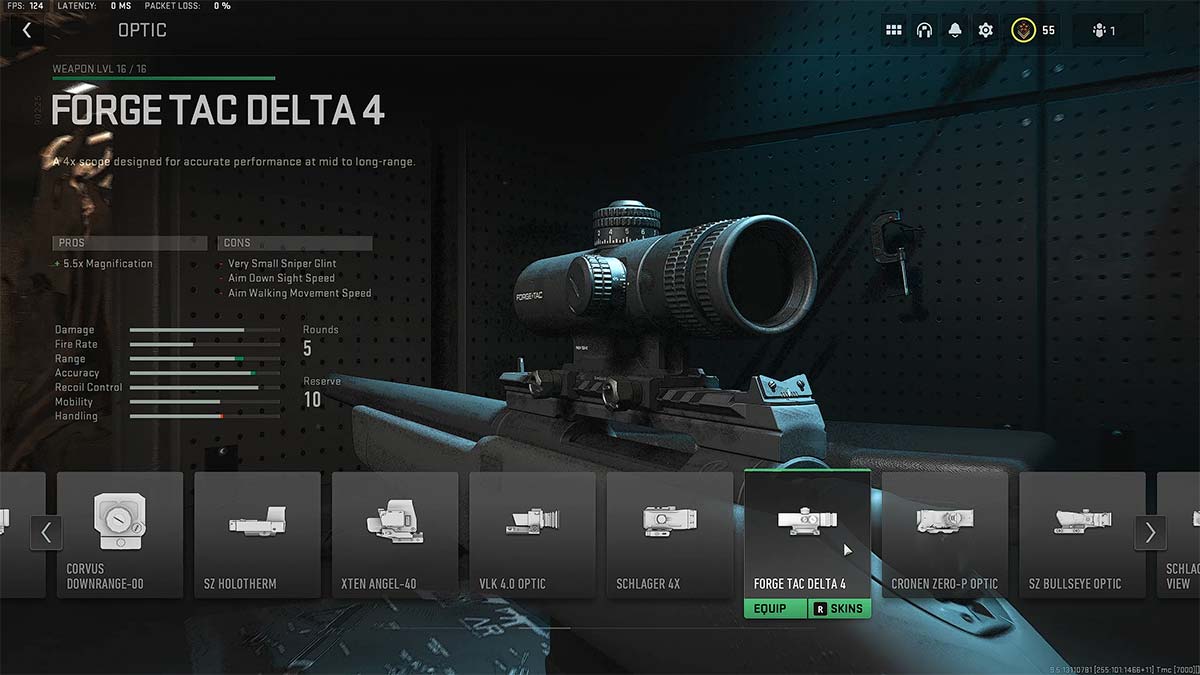 Moving on to the larger zoom optics for Marksman Rifles and Sniper Rifles, the first on our list is the FORGE TAC Delta 4. This optic offers a 5.5x magnification and an immensely clean reticle.
Luca Bandera Scope
This is a clean, hybrid optic offering 3.7x and 8x zoom levels, which you can switch between. One downside of this optic is that there are no mildots on the crosshairs, which makes it comparatively difficult to adjust for bullet drop.
SP-X 80 6.6x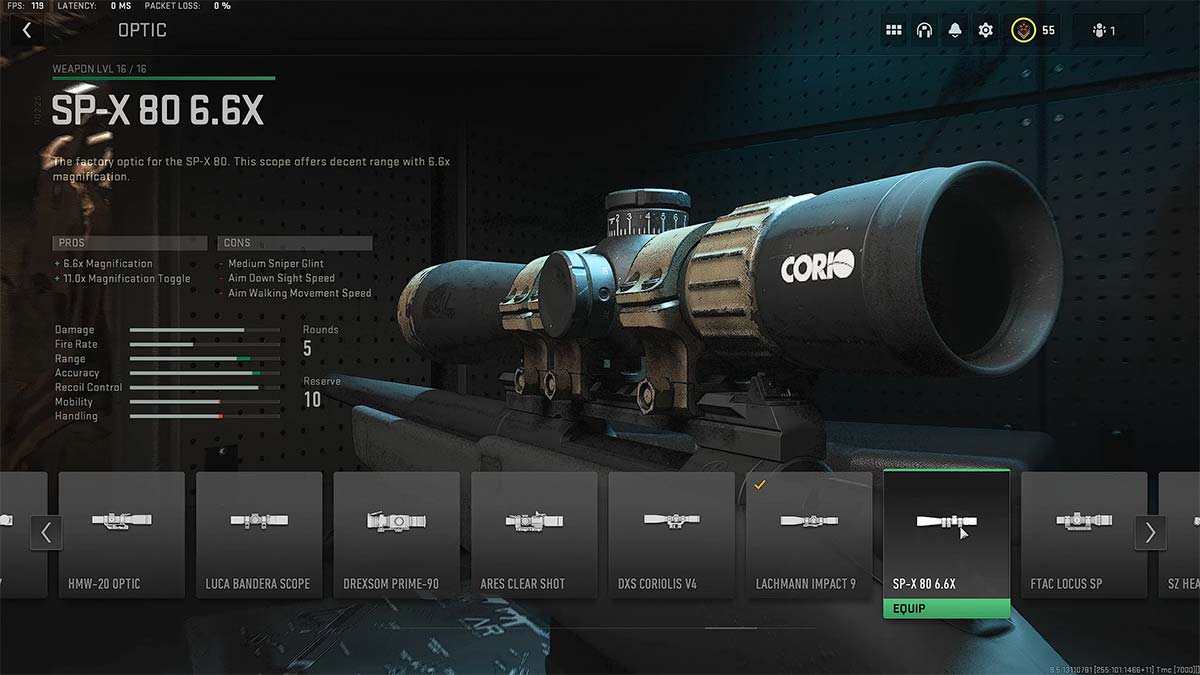 The SP-X 80 is the perfect long-range Sniper Rifle scope with a clutter-free reticle and mildots that you can utilize to study the bullet drop if necessary. This optic is togglable between 6.6x and 11x magnification.
FTAC Locus SP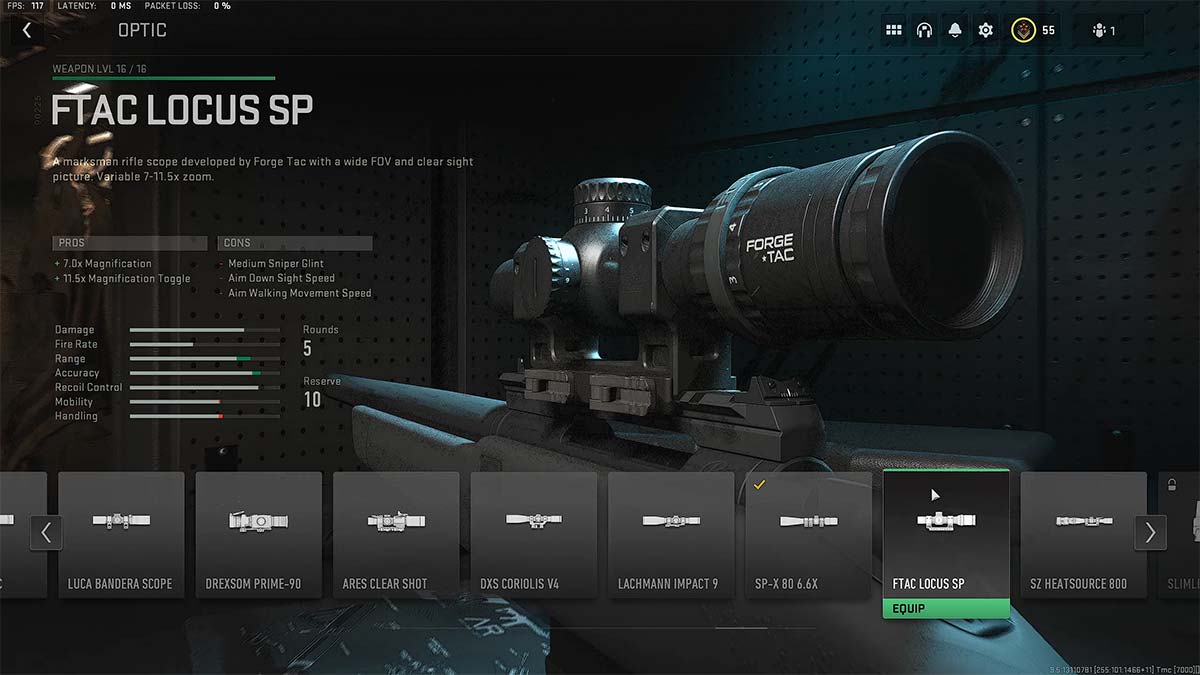 A great competitor to the SP-X 80 optic, the FTAC Locus SP offers 7x and 11x zoom levels. Since the magnification on both these optics is very similar, you can choose between them depending on which reticle you prefer more.
Drexsom Prime-90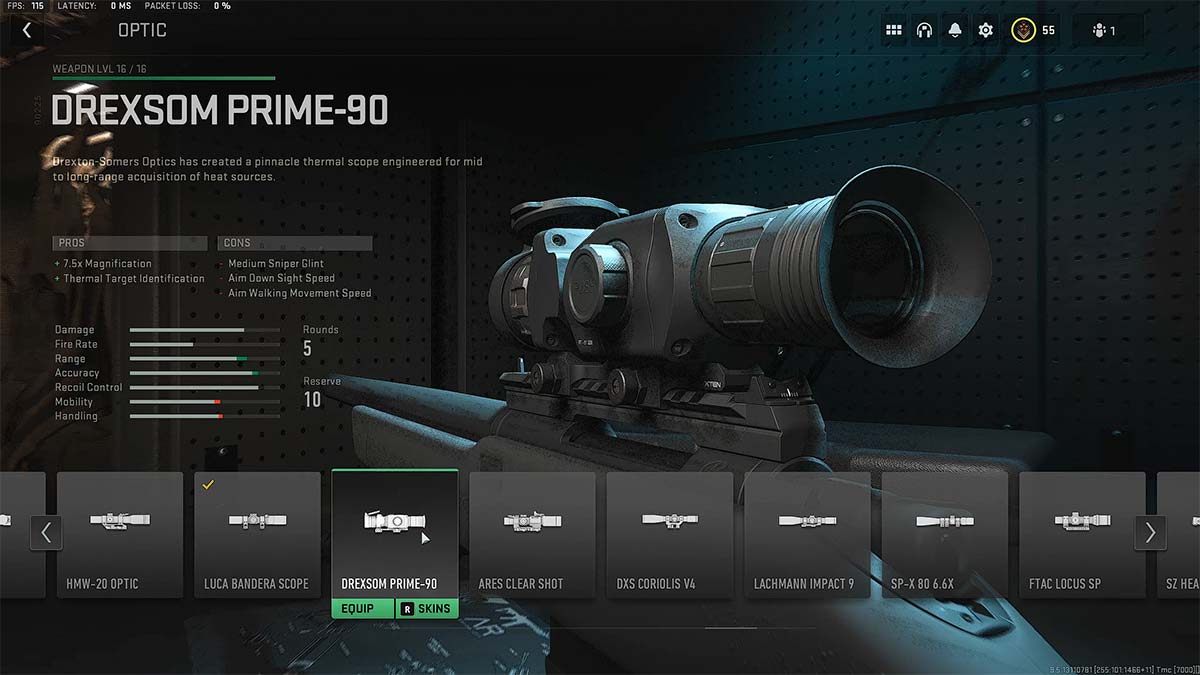 Finally, the Drexsom Prime-90 is a great Sniper scope for players who like to use a thermal optic. It offers 7.5x magnification and is one of the cleanest thermal scopes in MW2.
Stay tuned to Pro Game Guides for more Call of Duty: Modern Warfare 2 content. In the meantime, head over to our article on How to unlock all MCPR-300 Attachments in MW2.