In Call of Duty Modern Warfare 2, players unlock weapons from various categories, and you'll need to level them up to unlock attachments. You'll come across a few Sniper and Marksman Rifles in the game, each of which can be customized to build unique class setups. Most of these guns will be locked at the start, and players need to unlock these weapons and level them up quickly to get the Weapon Tuning feature. Here are the best Snipers to use in Modern Warfare 2.
Best Snipers to use in Modern Warfare 2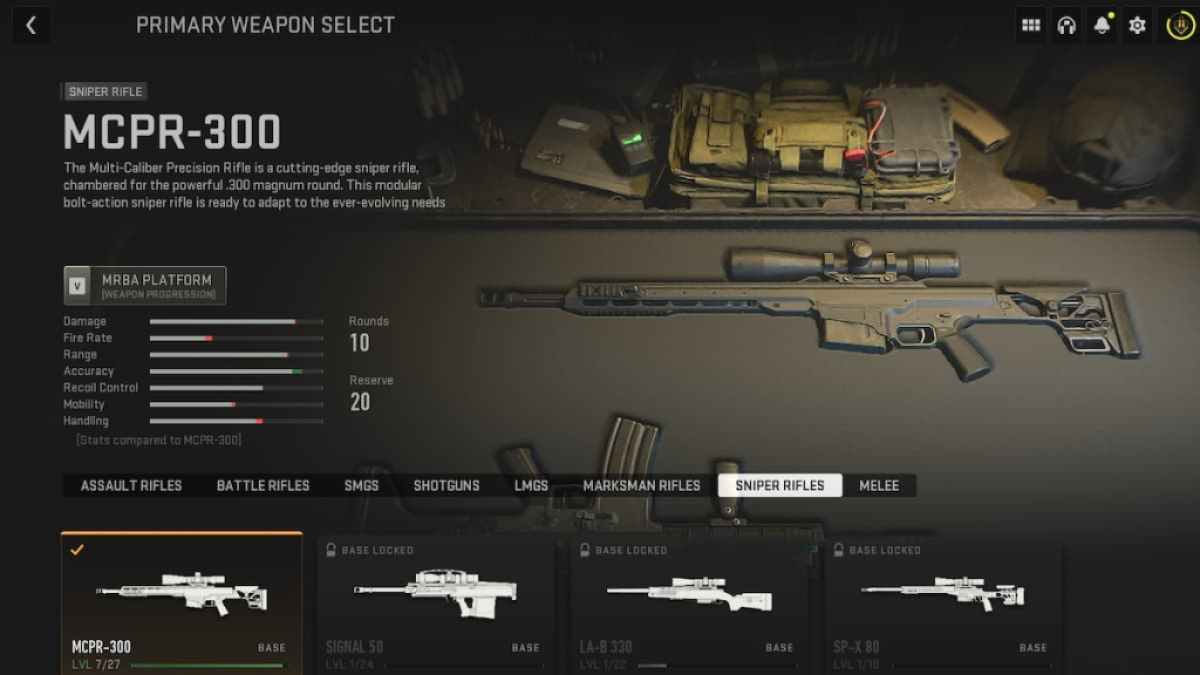 4. MCPR-300
The MCPR is unlocked by default when you start off in Modern Warfare 2. It's the first Sniper you get to play with, and this weapon has 27 levels of progression. We recommend leveling up quickly to unlock its Weapon Tuning. Although it is available from the start, the MCPR-300 is not the best sniper to use, especially if you are looking to quickscope opponents with ease.
3. Signal 50
The Signal 50 is a decent Sniper Rifle in MW2, and you can unlock it by reaching level 44. This weapon has 24 levels of progression. Unlock all of its attachments to build a custom class for the Signal 50. While it boasts a higher Accuracy, Recoil, and Fire Rate than other Snipers, the Signal 50 lacks Range and Handling.
2. SP-X 80
The SP-X 80 is widely considered the second-best Sniper Rifle in Modern Warfare 2, and it's only overshadowed by the LA-B 330. This weapon can be unlocked by leveling up the LA-B 330 to level 17. The quickscoping potential of this weapon is brilliant, and we recommend players unlock all its attachments by progressing all 19 levels. What the SP-X 80 lacks in Damage, Range, and Recoil control, it makes up for with Accuracy and Handling.
1. LA-B 330
The LA-B 330 is the best Sniper Rifle to use in Call of Duty Modern Warfare 2, and you can unlock it by leveling up the SA-B 50 to level 16. The LA-B 330 is far superior in handling and accuracy, and you can even build a quickscoping class for this long-range weapon. This weapon has 22 levels of progression, and the best attachments will unlock at higher levels.
Having trouble logging in to Modern Warfare 2? Check out How to fix MW2 'keeps crashing on PC, PS5, & Xbox' issue on Pro Game Guides.