The Type 11 Light Machine Gun isn't the most used weapon in Call of Duty: Vanguard. That's because other better weapons overshadow it in the class, such as the DP27. Although it's not among the best, we can customize the LMG to make it viable across all ranges.
The following guide showcases the best Type 11 class to use in Vanguard.
Best Type 11 Loadout Vanguard
Here are the best Type 11 attachments for an accuracy and speed-focused build:
Muzzle - Recoil Booster
Barrel - Sakura 261mm
Optic - G16 2.5x
Stock - Removed Stock
Underbarrel - SMLE Pistol Grip
Magazine - 5.6mm 45 Round Mags
Ammo Type - Subsonic
Rear Grip - Fabric Grip
Proficiency - Fleet
Kit - Fully Loaded
Related: Best BREN Loadout and Class in Call of Duty: Vanguard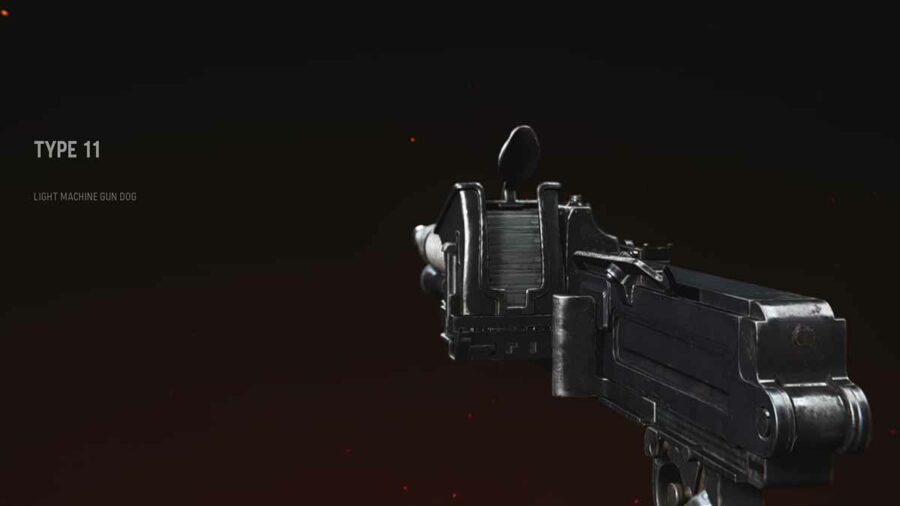 The Recoil Booster muzzle increases the fire rate of Type 11 and makes it more forgiving if you miss your shots. The available barrels provide one or the other stat, i.e., accuracy or mobility. If you prefer mobility over accuracy, equip the Sakura 261mm barrel.
On the contrary, using Sakura 487mm Shrouded gives bonus accuracy at the cost of mobility. You can even skip the barrel attachment altogether if the cons bother you. The optic, proficiency, and kit are subjective, and you may choose what you like.
We recommend using the Removed Stock as it helps with the movement, sprint-to-fire, and aim-down-sight speeds of the LMG. Its downsides include reduced accuracy and recoil control. SMLE Grip is crucial as it significantly reduces sprint-to-fire time.
The 5.6mm Mags improve the accuracy, fire rate, and mobility of the Type11. Instead, you can use the 6.5mm Sakura 30 Round Mags for faster reload speed.
Stay tuned to Pro Game Guides for more Call of Duty: Vanguard content. In the meantime, head over to our article on – Best OWEN GUN Loadout and Class in Call of Duty: Vanguard.