The Season 1 update for Call of Duty: Modern Warfare 2 introduced the new Victus XMR Sniper Rifle. It's a more powerful but slightly slower cousin of the MCPR-300. You can unlock this hard-hitting Sniper via the Season 1 Battle Pass. Let's check out the best Victus XMR build for Multiplayer.
Best Victus XMR Loadout in Modern Warfare 2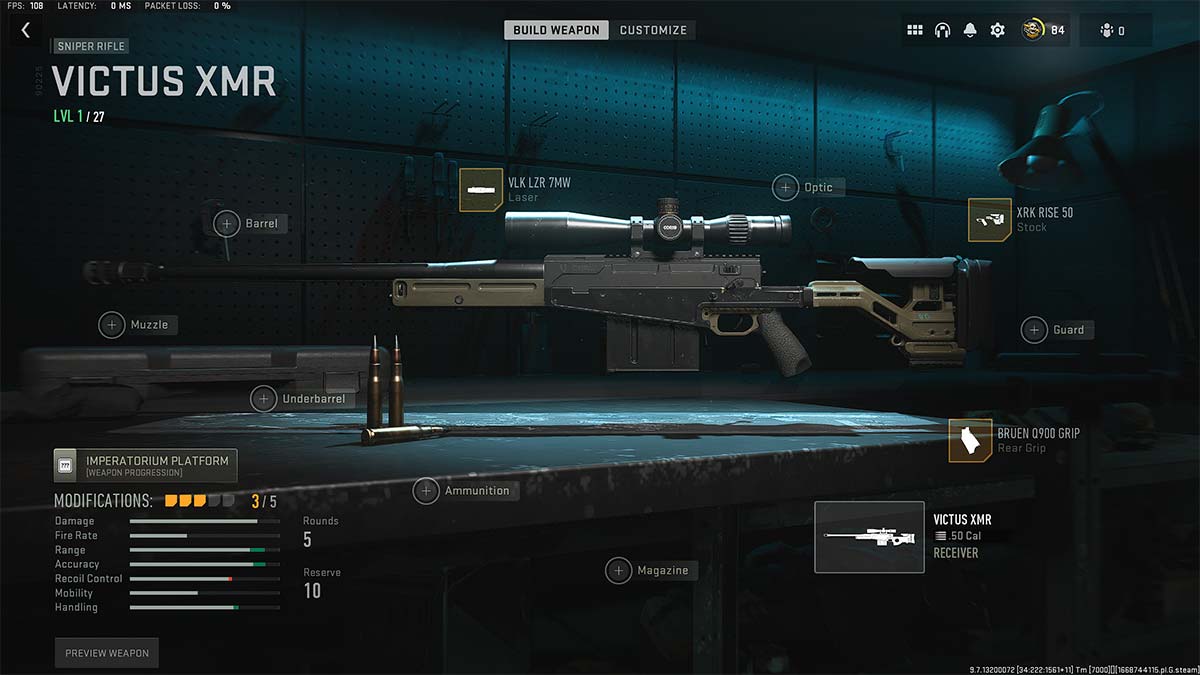 Laser: VLK LZR 7mW
Stock: XRK Rise 50
Rear Grip: Bruen Q900 Grip
While you can rock the base variant of the gun and still rack up kills in 6v6, there are certain attachments that you can equip on the Victus XMR to make it faster. We've listed only three attachments because there are no other viable mods to put in the remaining slots.
The VLK LZR laser, XRK Rise stock, and Bruen Q900 rear grip all help improve Sniper Rifle's mobility stats. They boost the weapon's aim-down-sight (ADS) speed, sprint-to-fire speed, and aiming stability. These three attachments are the only ones you'll need for this gun. However, you can put on Forge TAC Delta 4 optic if you want even faster ADS speed and a lower zoom scope.
Related: Best M13B Loadout and attachments in Modern Warfare 2
Best Victus XMR Class Setup in Modern Warfare 2
Primary Weapon: Victus XMR
Secondary Weapon: X13
Tactical: Stim
Lethal: Semtex
Perk Package

Base Perk: Battle Hardened and Bomb Squad
Bonus Perk: Fast Hands
Ultimate Perk: Ghost / Quick Fix

Field Upgrade: Munitions Box
Stay tuned to Pro Game Guides for more Call of Duty: Modern Warfare 2 and Warzone 2 content. In the meantime, head over to our article on Warzone 2.0 DMZ – How to get Stronghold Key.