Call of Duty: Warzone and Vanguard is receiving their next major update, Season 4 - Mercenaries of Fortune. The new seasonal content drop introduce a bunch of new additions and several changes to the games. Here's everything you need to know about the update.
When does Call of Duty: Warzone & Vanguard Season 4 release?
Season 4 of Warzone and Vanguard goes live on June 22 at 9am PT. While Warzone players will be able to download the update after it goes live, the update for Vanguard will be made available for installation a day prior on June 21 at 9am PT.
Call of Duty: Warzone & Vanguard Season 4 Roadmap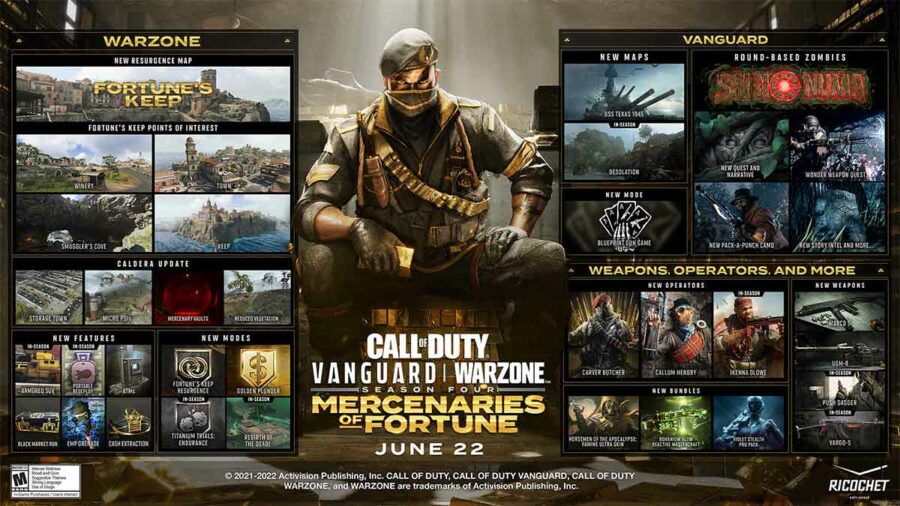 The roadmap for the upcoming Warzone and Vanguard Season 4 shows what content players can expect from the new update. Warzone will be receiving a brand-new map, several changes to Caldera, new features, and new modes. On the other hand, Vanguard will be getting new maps and modes for its Multiplayer and Zombies game modes.
Weapons and Operators in Warzone & Vanguard Season 4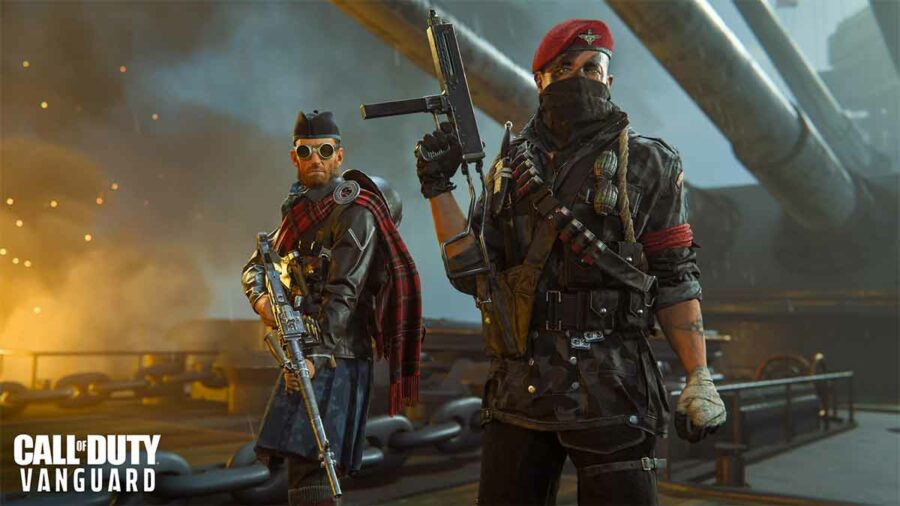 Warzone and Vanguard will both receive three new operators and four new weapons during the Season 4 update:
Operators

Carver Butcher (Launch)
Callum Hendry (In-Season)
Ikenna Olowe (In-Season)

Weapons

Marco 5 SMG (Launch)
UGM-8 LMG (Launch)
Push Dagger Melee (Launch Window)
Vargo-S AR (In-Season)
Call of Duty: Warzone Season 4 Changes
New map – Fortune's Keep
Teased a while back on Call of Duty's Twitter handle, Warzone is getting a replacement for the highly popular Rebirth Island map. Although the new Fortune's Keep map will be replacing Rebirth Island when Season 4 launches, the latter will make a return in the near future.
Related: Warzone Fortune's Keep Full Map: When is it out, POIs, Rebirth Island & more
Caldera map changes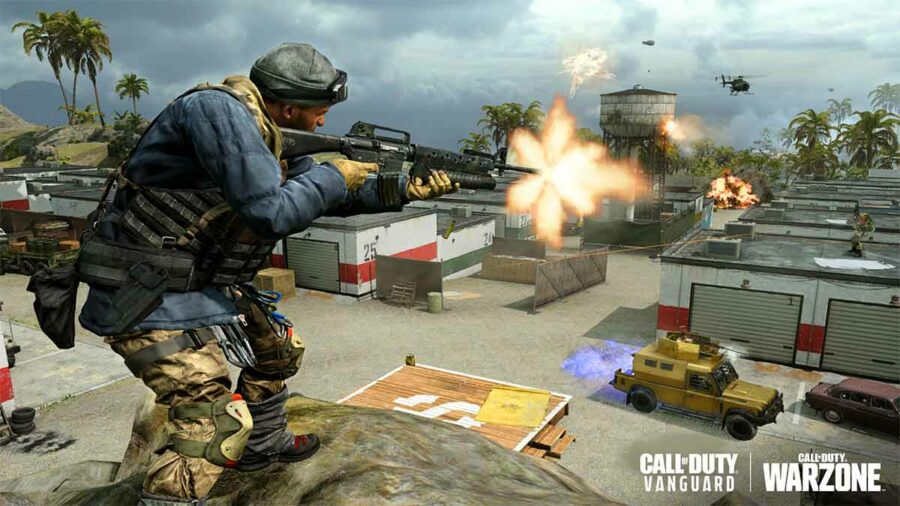 As a tribute to veteran Warzone players, the developers are adding a well-known point of interest (POI) from Verdansk to Caldera. Players will now be able to drop at Storage Town and visit several other new micro-POIs and loot vaults throughout the map. Moreover, the vegetation in Caldera will be reduced by 50 percent to improve overall visibility.
New modes and features
Here's a list of the new modes and features that will be added during Season 4:
Modes

Fortune's Keep Resurgence
Golden Plunder
Titanium Trial's: Endurance (In-Season)
Rebirth of the Dead (In-Season)

Features

ATMs
Black Market Run Contract
Cash Extraction
EMP Grenade
Armored SUV (In-Season)
Portable Redeploy (In-Season)
Call of Duty: Vanguard Season 4 Changes
Shin No Numa and Round-Based Zombies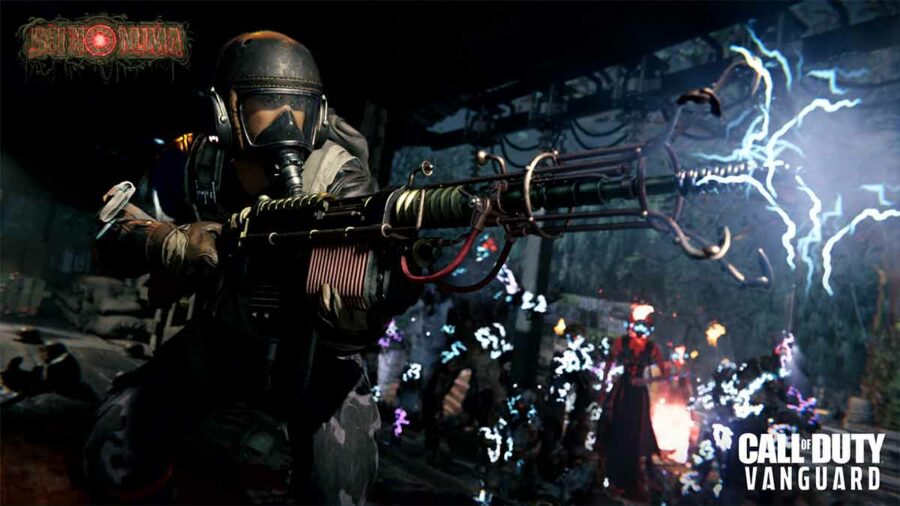 Everyone knows that Vanguard Zombies wasn't very well received by the Call of Duty community. After months of experimentation with the gameplay, the developers have now decided to take Zombies back to its roots by adding a round-based style play.
Moreover, the traditional Zombies experience will be available on the fan-favorite map of Shi No Numa. The Season 4 update for Vanguard Zombies will also include a new quest, new narrative, new wonder weapon quest, and a new pack-a-punch camo.
New Multiplayer maps and modes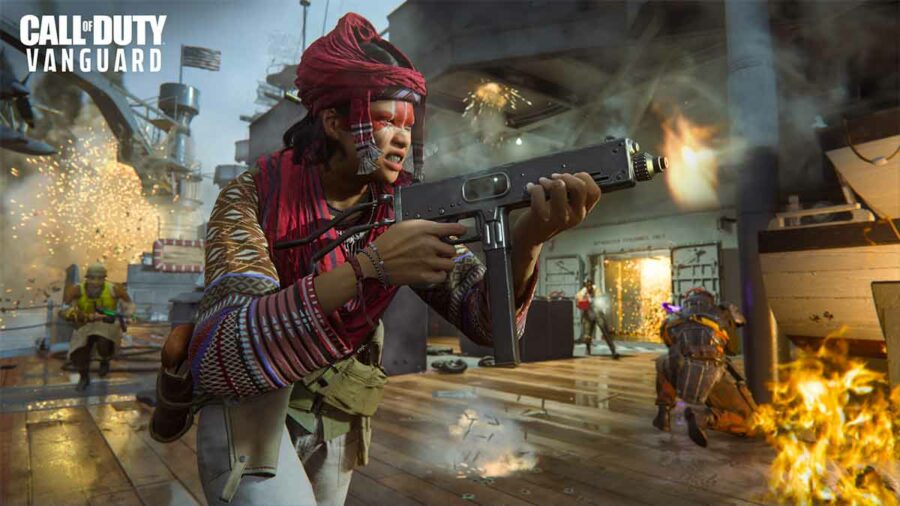 Just like the last seasonal update, Vanguard Multiplayer will be receiving a minor dose of content with a mere two new maps and one game mode besides the new weapons and operators:
Maps

USS Texas 1945 (Launch)
Desolation (In-Season)

Mode

Blueprint Gun Game (Launch)
Watch the trailer for Call of Duty: Vanguard & Warzone Season 4 'Mercenaries of Fortune' below.
Stay tuned to Pro Game Guides for more Call of Duty and Warzone content. In the meantime, head over to our article on How to get open beta early access for Call of Duty: Modern Warfare 2.