In Call of Duty: Warzone DMZ, Dark Water is a Tier 2 mission for the Redacted faction, the newest PMC operating in the exclusion zone. For this challenge, players are required to use the Rebreather equipment to extract a key from a sunken boat and then use it to unlock a locked space on Al Mazrah.
Dark Water Mission DMZ
Find a Rebreather.
Find the Cartel Warehouse Key from the easternmost sunken ship in Al Mazrah.
Find and extract the Cartel Laptop from the warehouse.
Where to find a Rebreather in DMZ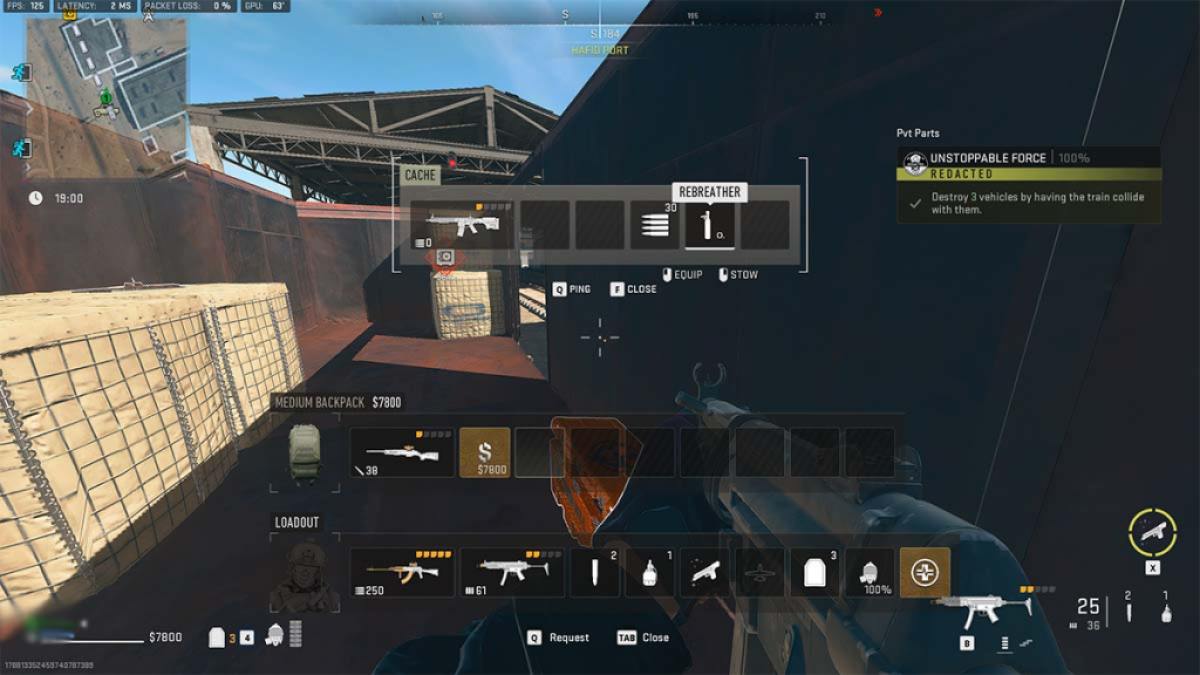 The Rebreather is a field upgrade that replenishes your breath while swimming underwater for a long period of time. It can be found inside supply boxes and supply crates, especially on the cargo train, denied areas like the Airport and Sattiq Caves, and locked spaces across the map.
How to find the Cartel Warehouse Key from the easternmost sunken ship in Al Mazrah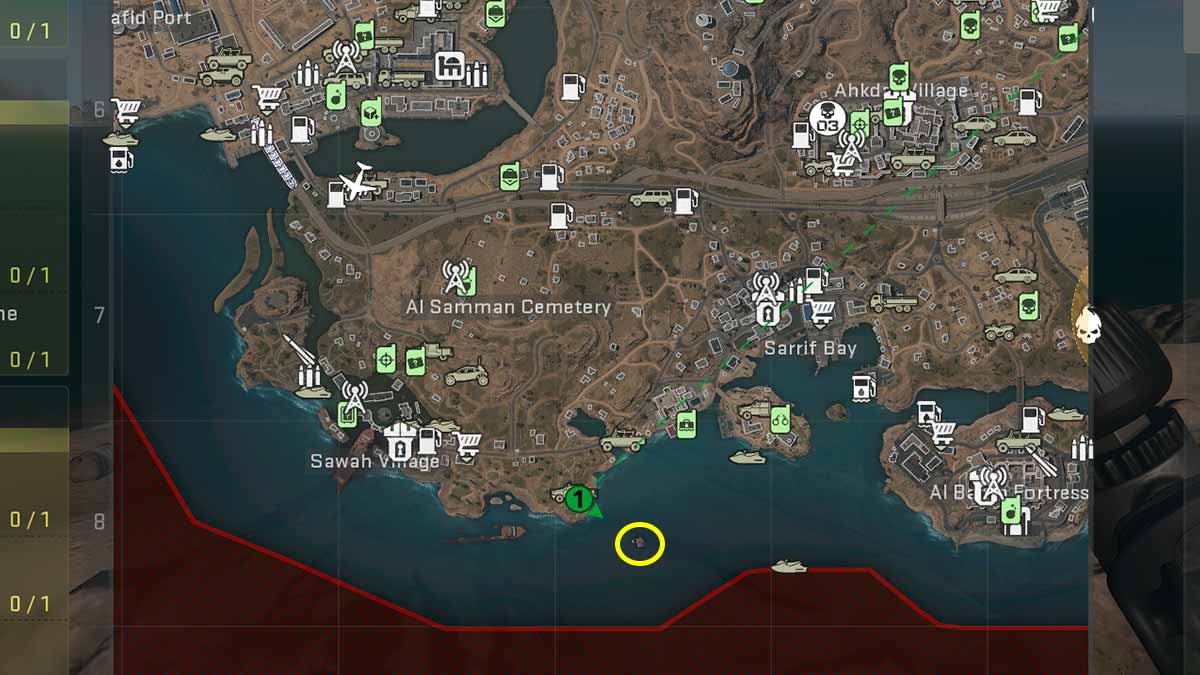 Al Mazrah's easternmost sunken ship can be found off the southern coast between Sawah Village and Sarrif Bay (see map image). You'll see a small portion of the boat's mast as shown in the second image. Swim over to the ship and follow the path depicted in the next four pictures:
Dive underwater and enter the large hole on the left side of the boat.
Enter the section to your left and next to the door.
Approach the table with a toolbox on top.
Grab the Cartel Warehouse Key from the table and reach back to the water surface.
Before diving under the water, make sure that you have the Rebreather in your hand as using it takes a short while. The moment your operator starts struggling for breath, use the equipped Rebreather by pressing the shoot/fire button. You should be able to easily grab the key and resurface in one or two uses of the equipment.
Where to find the Cartel Laptop in the warehouse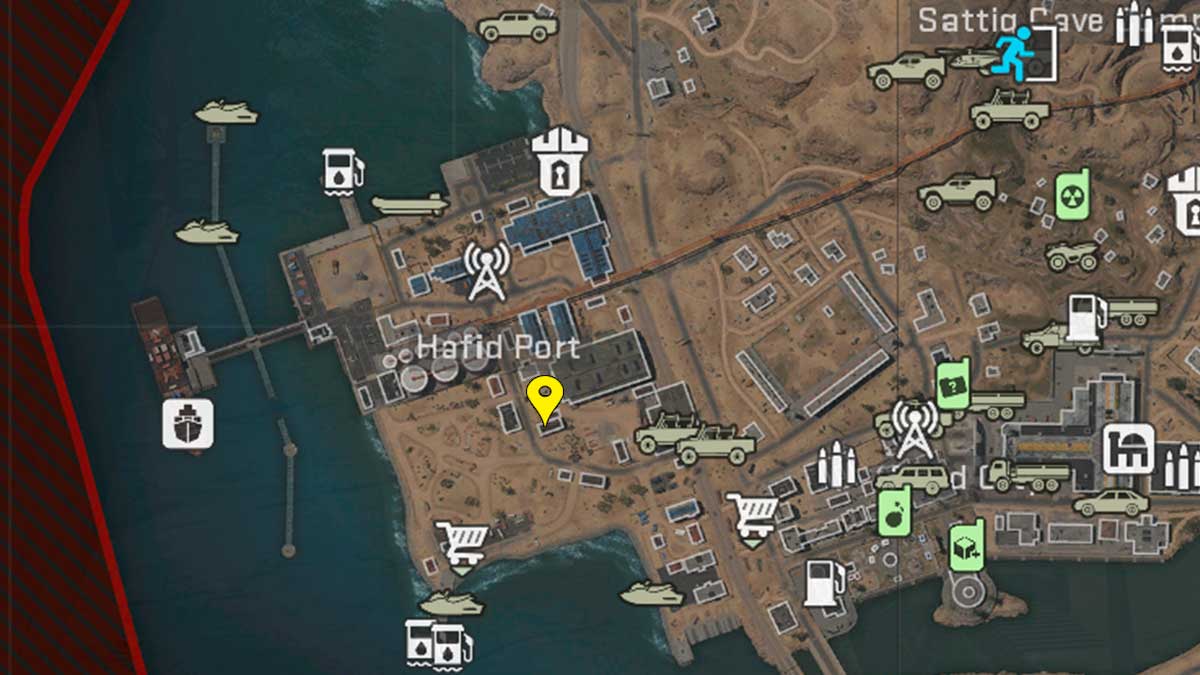 After picking up the key from the sunken ship, you can head over to the Cartel Warehouse in Hafid Port if there's time left in the match. At the location shown on the map, you'll find a large warehouse structure. Use the Cartel Warehouse Key to open the door shown in the second image and enter the locked space.
You'll find the Las Almas Cartel Laptop on the shelves on the other side of the warehouse. Stow this item in your backpack and don't forget to loot the area for some other valuables and gear. Extract from the map with the laptop to complete the Dark Water mission and you'll receive the Lost Room 403 Key, which unlocks a hotel room on Ashika Island.
Stay tuned to Pro Game Guides for more Call of Duty: Modern Warfare 2 and Warzone 2 content. In the meantime, head over to our article on In Good Health And Spirits DMZ Mission Guide.