In Call of Duty DMZ, you can acquire different keys that unlock various locked spaces and loot caches around the maps. The Art Center Loft Key is one of them, and it is required to unlock a small room on the Vondel map. Here's how to get and where to use the Art Center Loft Key in DMZ.
DMZ Art Center Loft Key Exact Map Location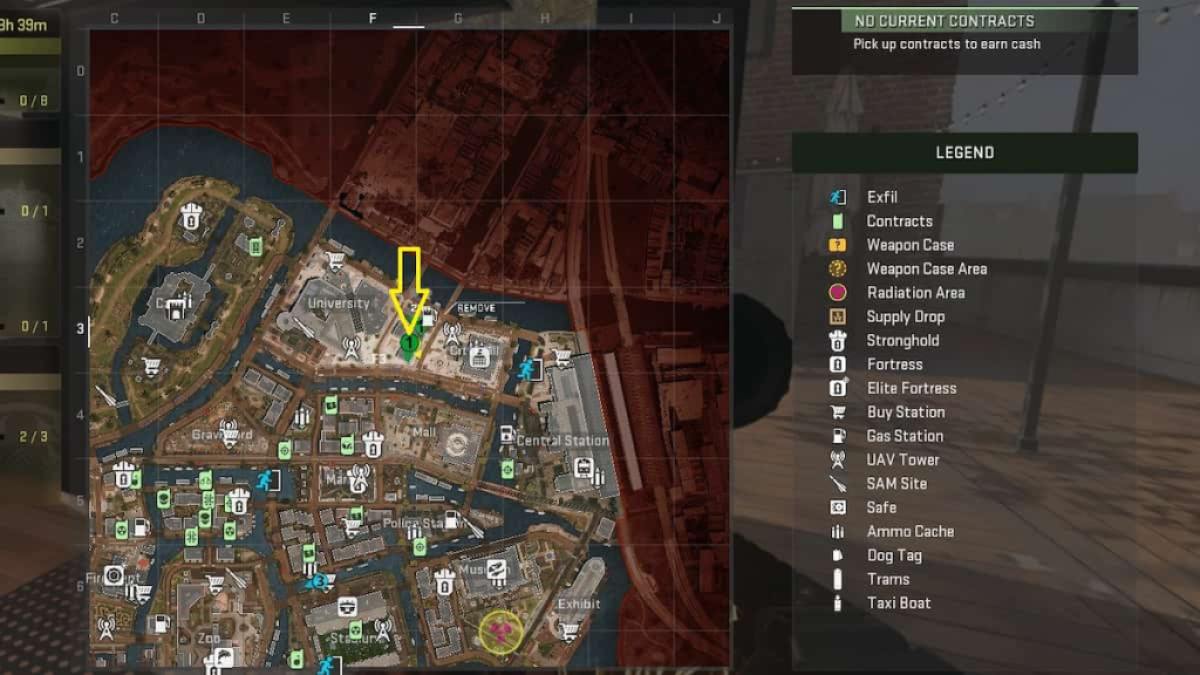 The Art Center Loft Key unlocks a room inside the building located behind the University at map sector C6 on Vondel. Check the yellow arrow on the map image above to see the precise location of the Art Center Loft—a small room with a few weapons, cash, and other items. Remember, the University POI has enemy operators spawning nearby, so I recommend activating a UAV Tower before heading inside this building.
Where to use the Art Center Loft Key in DMZ
If you have the Art Center Loft Key, stow it in your backpack before matchmaking on Vondel. After spawning on the map, head for the University POI towards the northern side of the map. Once you reach the area, get inside the building on the right side of the University, and use the ziplines to get to the top floor. Here you will find the Art Center Loft which you can unlock by using the Art Center Loft Key in DMZ.
How to get Art Center Loft Key in DMZ
While certain keys like the Windmill Bag Key spawn in specific loot caches, others can be found randomly while exploring the map. Your best shot at stocking up on keys is to complete HVT Contracts on the Vondel map, as HVTs tend to drop keys every time.
Likewise, you can capture the Supply Drops to get different keys in DMZ; you can also eliminate AI forces and Commanders as they have a chance of dropping keys. As you can see from the image above, I found the Art Center Loft Key from a Supply Drop on Vondel. This is a rare key, so I recommend extracting from the map after you find it.
Is the Art Center Loft Key Loot Worth it in DMZ?
The loot you will find inside the Art Center Loft is not very good; there are a few weapons inside, and no loot cache or duffle bag. However, there is also a Fire Department Dorm Key hidden in the room, which is the only real reason to visit the Art Center Loft.
Wondering how to get unique Keys in DMZ? Check out DMZ Stage Bag Key Location & Where to Use and Bike Parking Key (Map Location) on Pro Game Guides.