In Call of Duty DMZ, you can upgrade several aspects for your Active Duty operators, and these enhancements unlock as you progress through the faction missions. Expanding your Wallet is essential in DMZ as it allows you to hold more cash in reserves. There are a few stages for these Wallet Expansions, and one of them requires you to collect items like GPUs, VCRs, Game Consoles, and Encrypted Hard Drives.
Naturally, you need to know the easiest method to obtain these rare items to complete the upgrade. Here's how to find all the items needed for Wallet Expansion 4 in DMZ.
DMZ Wallet Expansion 4 Crown - All items you need
Wallet Expansion 4 is one of the stash enhancements you can unlock from the Upgrades tab, and it expands your Operator's Wallet's capacity by an additional $100k. To complete this upgrade, you need to find and extract the following items from the different maps.
Extract four GPUs
Extract 10 Game Consoles
Extract 10 Videocasette Recorders
Extract six Encrypted Hard Drives
Where to find GPUs in DMZ
The best way to get GPUs in DMZ Season 4 is to use the Stage Bag Key on Vondel. So far, I have found GPUs inside the two Stage Bags, so it's the easiest method to get four GPUs for all Upgrades.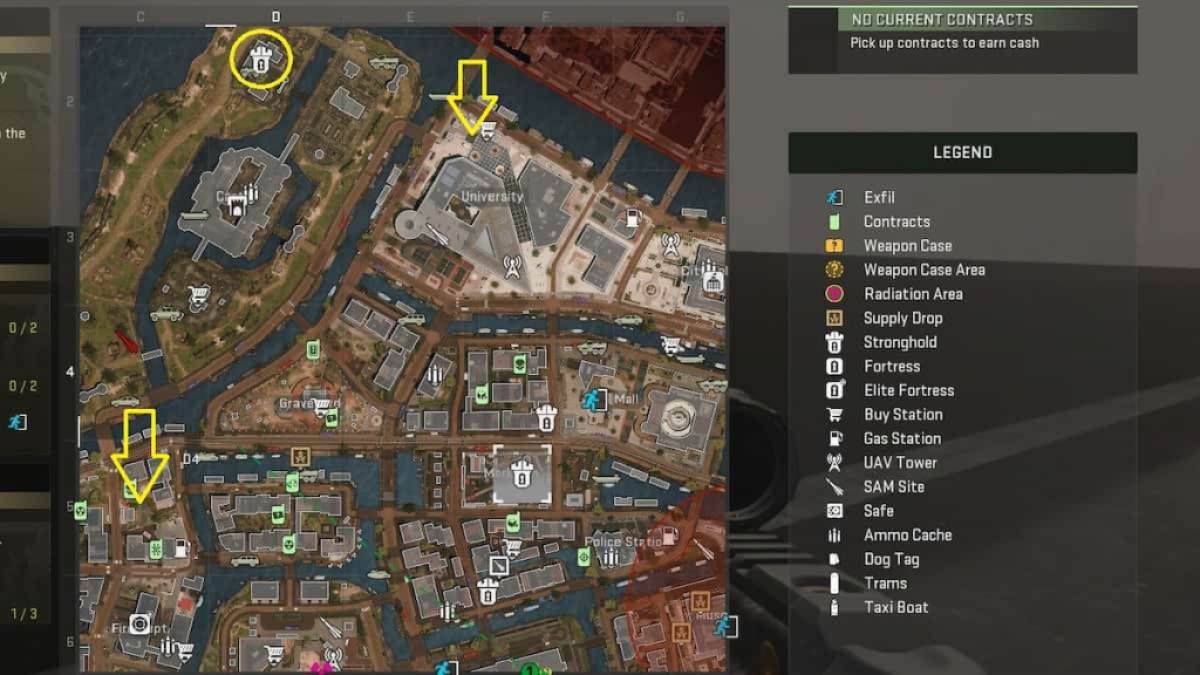 There are two Stage Bags located in Vondel; one at the University and the other at Floating District POI. Check the yellow arrows on the map image above to see the exact location of these two Stage Bags. Other than that, you can search inside computers, Supply Drops, and locked rooms to find this item.
Where to find Game Consoles in DMZ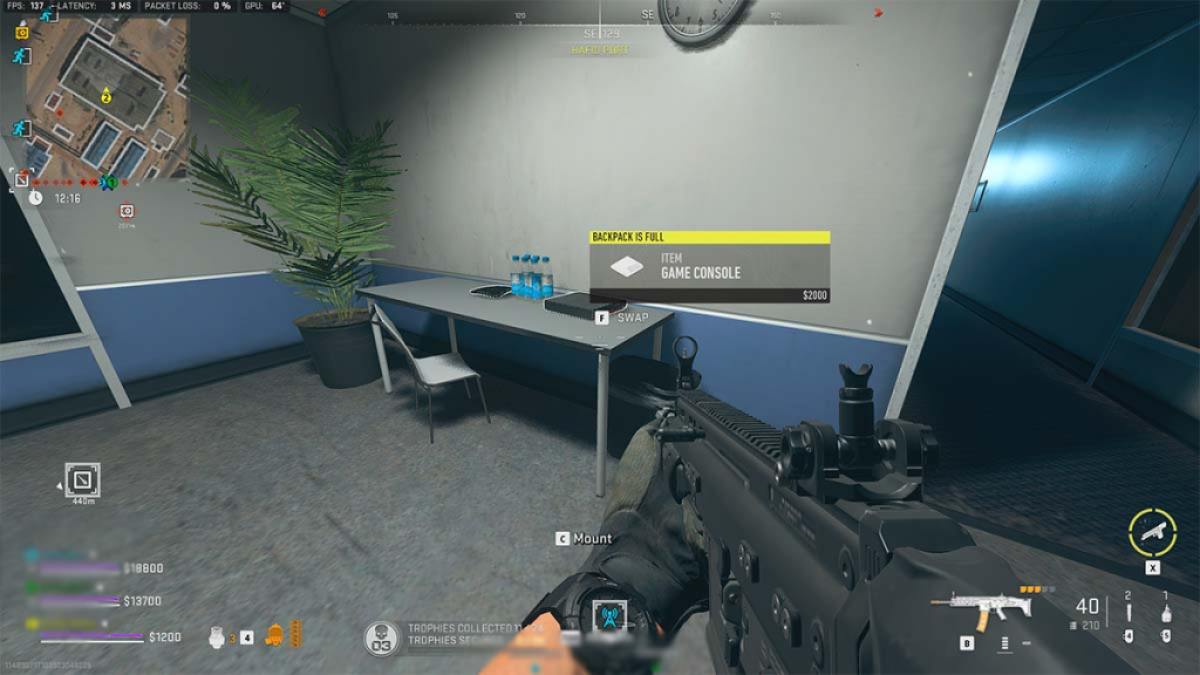 Game Consoles commonly spawn inside buildings, offices, duffle bags, and other loot spots. You can find this item easily by checking Police Stations, Office Buildings, Banks, Studios, Cafes, and other similar buildings across the maps. I would recommend visiting Al Mazrah as you can find this item abundantly on the desert-themed map.
Where to find a VCR in DMZ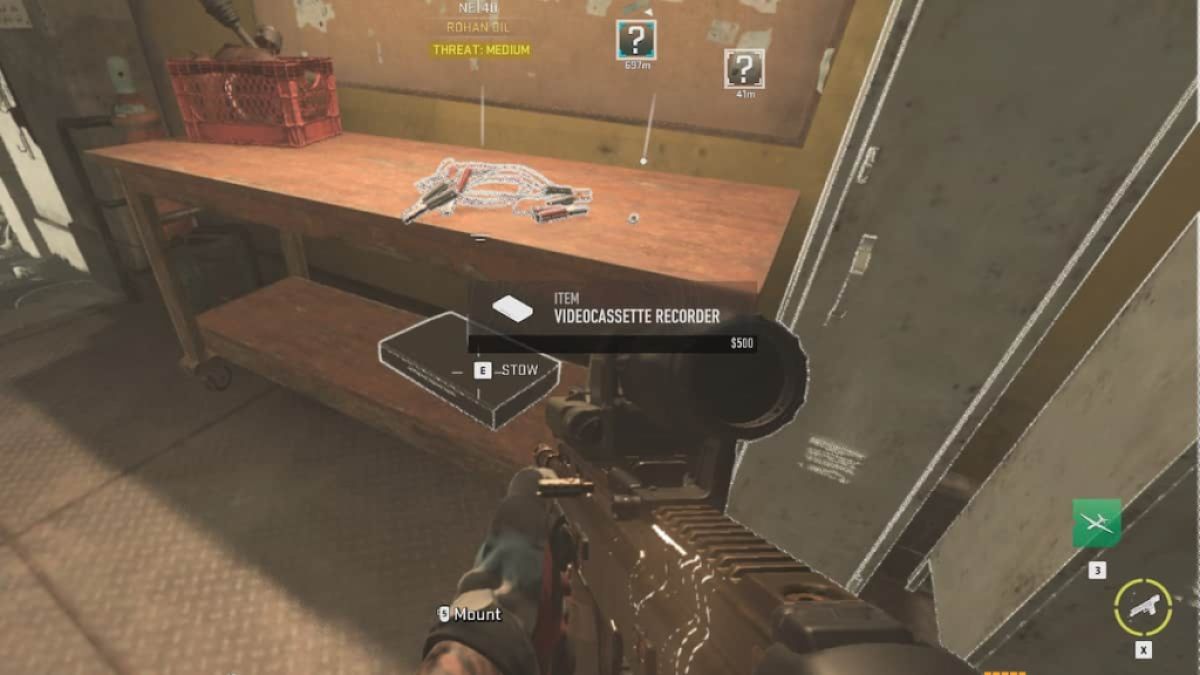 Videocasette Recorders (VCRs) are commonly found as ground loot, inside duffle bags, and in loot caches. I found several of these while exploring Al Mazrah and Ashika Island. You will need to extract 10 VCRs to complete the objective for Wallet Expansion 4 Crown.
Where to find Encrypted Hard Drives in DMZ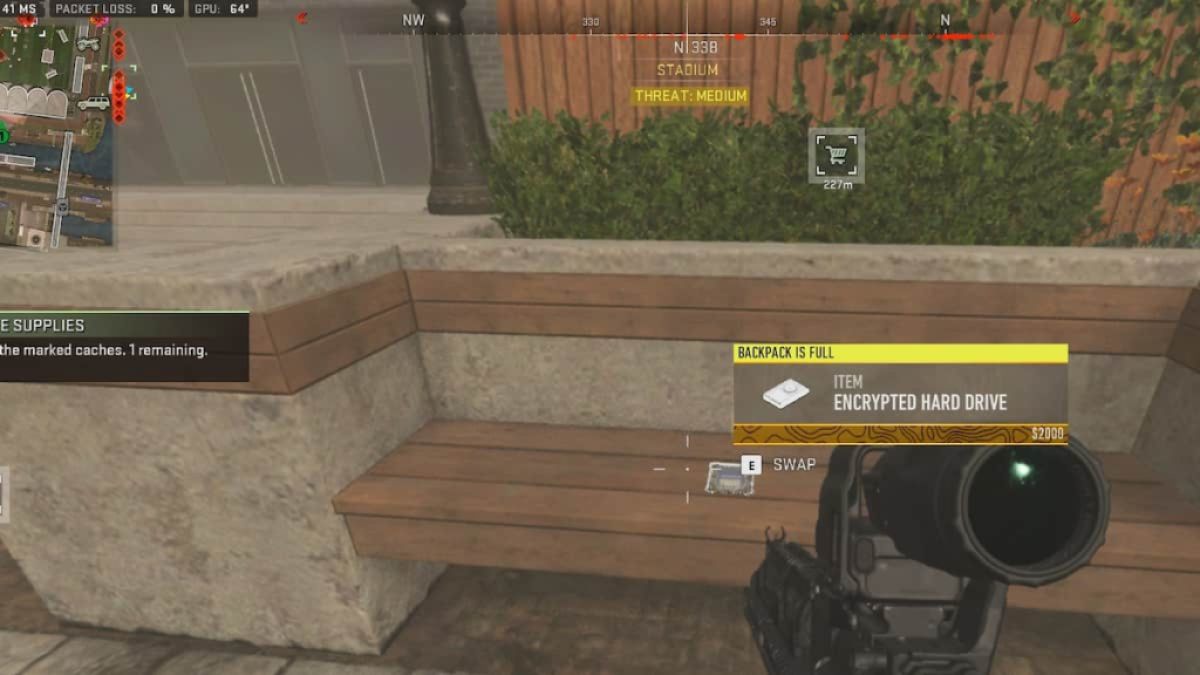 Encrypted Hard Drives can be found inside computers, locked caches, duffle bags, and as ground loot. As you can see from the image above, I found one Encrypted Hard Drive on a bench at the Stadium POI in Vondel. You can also unlock denied areas like the Fire Station and the City Hall to check more computers for this special item. Likewise, check all the Supply Drops, as these tend to have Encrypted Hard Drives.
It's worth mentioning that I completed this upgrade by finding Encrypted Hard Drives. However, it might be bugged for other players. For instance, several players reported they completed this upgrade by finding Encrypted USB Sticks instead. In that case, you'll need to gather Encrypted USB Sticks, which are commonly found inside computers, office buildings, and locked areas.
Wondering how to get unique Keys in DMZ? Check out DMZ Stage Bag Key Location & Where to Use and Bike Parking Key (Map Location) on Pro Game Guides.