In Call of Duty: Warzone 2 DMZ, you will come across numerous locked rooms and stashes. One such loot stash is the Hydro Island Computer that can be accessed using its specific key. You may find this key as a random loot item while exploring, however, there's a guaranteed way to obtain it.
Hydro Island Computer Location in CoD DMZ
You can find the Hydro Island Computer in the Zarqwa Hydroelectric region in northern Al Mazrah. The computer is placed inside the central building on the island as shown on the map above. To get the Hydro Island Computer key, you can complete the Intelligence Control Faction Mission available for Legion Tier 4. For this mission, you are tasked to have five UAV Towers active at the same time.
Related: How to complete a Raid Weapon Stash contract without taking body damage in DMZ
How to keep five UAV towers active at the same time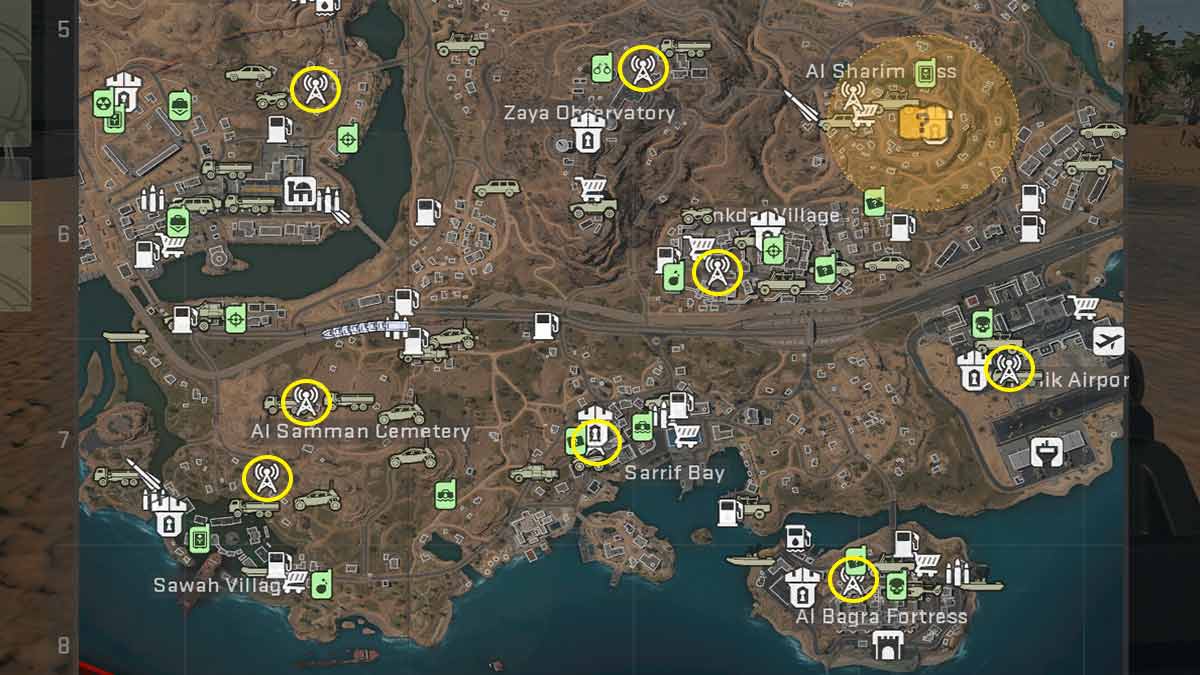 The Intelligence Control mission can be completed fairly easily with the coordination of your teammates. First, we recommend that you attempt this mission in southern Al Mazrah because the UAV Towers often spawn pretty close to each other in that region. Now, take a vehicle and drop one of your teammates at the most isolated UAV Tower. Their job is to activate only one Tower, but not yet.
Acquire another vehicle for your second teammate and send them to a location that has two UAV Towers close by. After, head to another similar location with two Towers grouped not too far from each other. Once every player takes point, activate the three UAV Towers simultaneously. You and your second teammate can then move on to the next UAV Towers and activate them to complete the challenge. As stated earlier, this mission is easy with teamwork, else you'll have a hard time completing it since UAV Towers automatically get disabled after a few minutes of activation.
Stay tuned to Pro Game Guides for more Call of Duty: Modern Warfare 2 and Warzone 2 content. In the meantime, head over to our article on Where is the Ahmed Grocery Store in Warzone 2 DMZ?