One of the key features introduced in Call of Duty: Warzone 2 is proximity chat. As the name suggests, this voice chat feature allows you to talk to enemy players in your vicinity. This can make engagements on the battlefield more interesting by increasing the interaction amongst different squads.
How to enable or disable Proximity Chat in Call of Duty Warzone 2?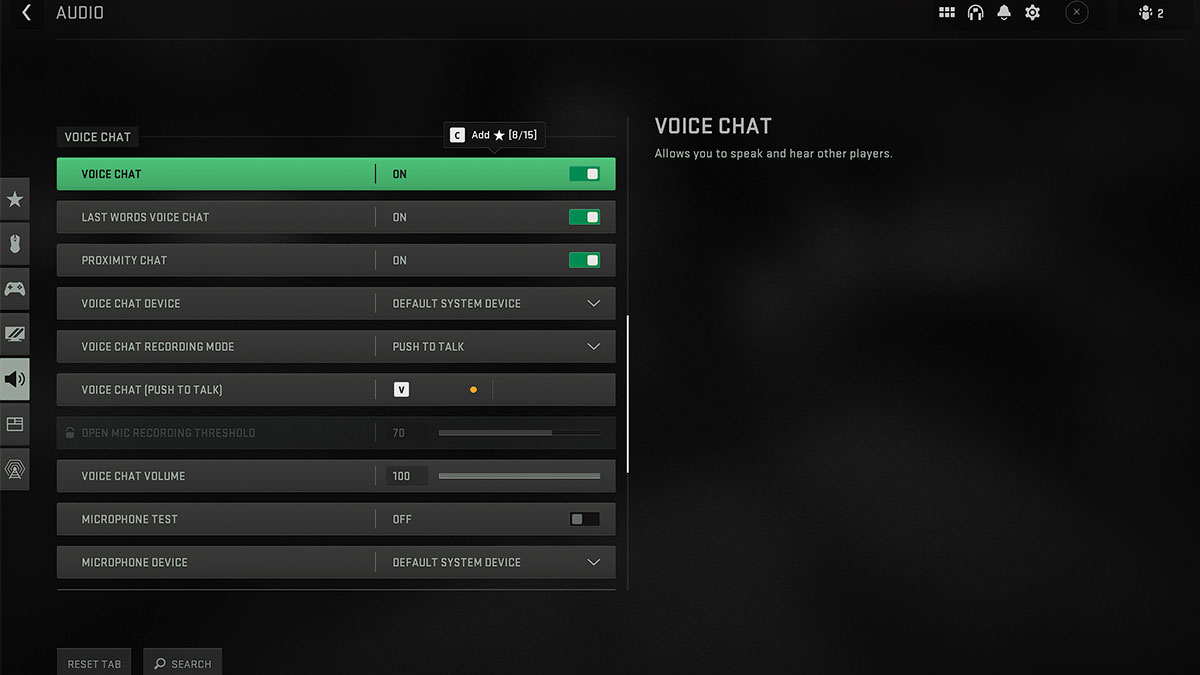 Follow the steps listed below to edit the proximity chat feature in Warzone 2:
Open the Settings tab by pressing the gear icon in the top-right corner of your screen.
Go to the Audio tab by selecting the sound icon and scroll down to the Voice Chat section as shown in the image above.
Here, you'll see the Voice Chat and Proximity Chat options, which should be turned on by default. If not, you can enable them by clicking on the toggle button and putting it to on.
Related: How to get your Loadout in Warzone 2
For proximity chat to work, you must also turn on Voice Chat. Below you'll also see the Voice Chat Recording Mode option. This setting allows you to put voice chat and proximity chat to either Open Mic or Push To Talk. Open Mic keeps your mic active at all times and your enemies will be able to hear you whenever you speak. Alternatively, you can choose to talk to players whenever you want to by pressing the assigned button, which you can see is set as V in the image above.
Stay tuned to Pro Game Guides for more Call of Duty: Modern Warfare 2 and Warzone 2 content. In the meantime, head over to our article on How to buy CoD Points (2022).