Call of Duty: Warzone and Vanguard are receiving a brand new weapon with the Classified Arms Season 3 Reloaded update. With this mid-season content drop, players will get to use and level up the H4 Blixen Submachine Gun in the game once they unlock it.
Weapon description: Favored by Special Operations Forces, this hard-hitting SMG offers mobility and accuracy in medium range engagements.
How to get H4 Blixen SMG in Warzone & Vanguard
Unlock challenge for Multiplayer: Get three slide kills using a Submachine Gun in 15 different completed matches.
The unlock criteria for the H4 Blixen is pretty straightforward, however, it is a tedious one as you have to complete each match you play. Regardless, most players shouldn't have any trouble completing the challenge. Here's our recommended playlist and class setup that you can use to complete this challenge in Vanguard Multiplayer:
Related: Where to find Redeploy Extraction Tokens in CoD Warzone
Playlist (preferably Hardcore)

Team Deathmatch
Kill Confirmed

Loadout

Primary Weapon - PPSH-41 or any other SMG with good hipfire accuracy
Secondary Weapon - Combat Shield
Lethal - Throwing Knife
Tactical - No. 69 Stun Grenade
Perk 1 - Serpentine
Perk 2 - Overkill
Perk 3 - Lightweight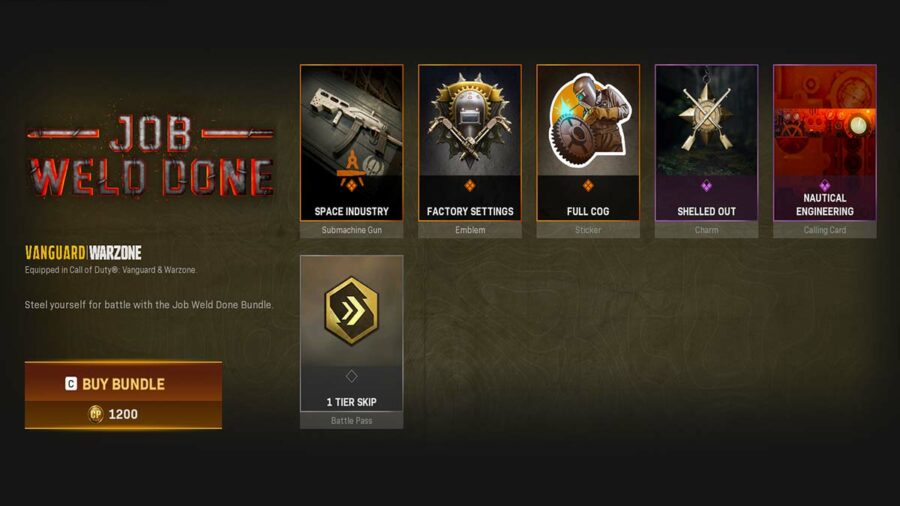 If you want to try out the weapon before everyone else, you can simply purchase a bundle containing the H4 Blixen blueprint from the CoD Store. This will give you access to a specific weapon blueprint, but you will not be able to change the attachments unless you complete the unlock challenge.
Stay tuned to Pro Game Guides for more Call of Duty content. In the meantime, head over to our article on Call of Duty: Modern Warfare 2 trailer reveals fan-favorite characters and release date.