Call of Duty: Warzone and Vanguard Season 4 Mercenaries of Fortune introduces the brand-new UGM-8 Light Machine Gun. Featuring a fast rate of fire and improved mobility, the weapon is a contender for the long-range meta weapon in Warzone.
Weapon Description: High fire rate, mobile LMG that excels at creating suppressing fire and pushing enemy positions.
How to get the UGM-8 LMG in Call of Duty: Vanguard and Warzone
The UGM-8 Light Machine Gun unlocks for free at tier 31 of the Season 4 Battle Pass. In order to reach said tier, you can either play the game and progress through the Battle Pass system, or you can purchase tiers using CoD Points for a faster approach.
If you want to unlock the gun fast, you can buy the Battle Pass Bundle for 2,400 CoD Points. This purchase grants you an additional 25 tier skips in the Battle Pass system, after which you only have to level up 6 more tiers to unlock the UGM-8 LMG.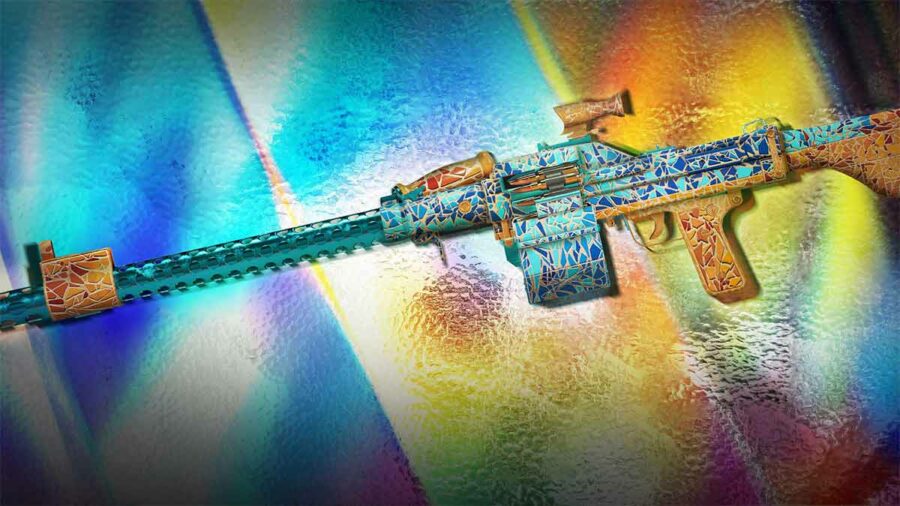 Related: How to unlock Marco 5 SMG in CoD Warzone & Vanguard
Moreover, you can get weapon blueprints for the UGM-8 that will instantly allow you to use the weapon. However, you will not be able to customize the attachments unless you unlock the gun itself:
Shattered Dreams Bundle - This cosmetic bundle costs 1,200 CoD Points and contains Tilework legendary weapon blueprint for the UGM-8 LMG. Other items included in the bundle are the Carved Art weapon charm, Mosiac reticle, 1 Battle Pass tier skip, etc.
Beach Coral Blueprint - This item is available at tier 24 of the Season 4 Battle Pass.
Stay tuned to Pro Game Guides for more Call of Duty and Warzone content. In the meantime, head over to our article on How does the Black Market Contract work in CoD Warzone?