The Marco 5 Submachine Gun is one of the two new weapons being added to Call of Duty: Warzone and Vanguard with the Season 4 Mercenaries of Fortune update. Falling under one of the most popular weapon classes in the game, every player would like to get their hands on the gun.
Weapon Description: A high mobility submachine gun, accurate from the hip with excellent close-range stopping power.
How to get the Marco 5 SMG in Call of Duty: Vanguard and Warzone
Players can unlock the Marco 5 Submachine Gun by reaching tier 15 of the Season 4 Battle Pass. Once you reach the mentioned tier by progressing through the Battle Pass, the gun gets unlocked for free. You can then level up the Marco 5 SMG and customize it in your game's loadout section.
Related: How to unlock H4 Blixen SMG in CoD Warzone & Vanguard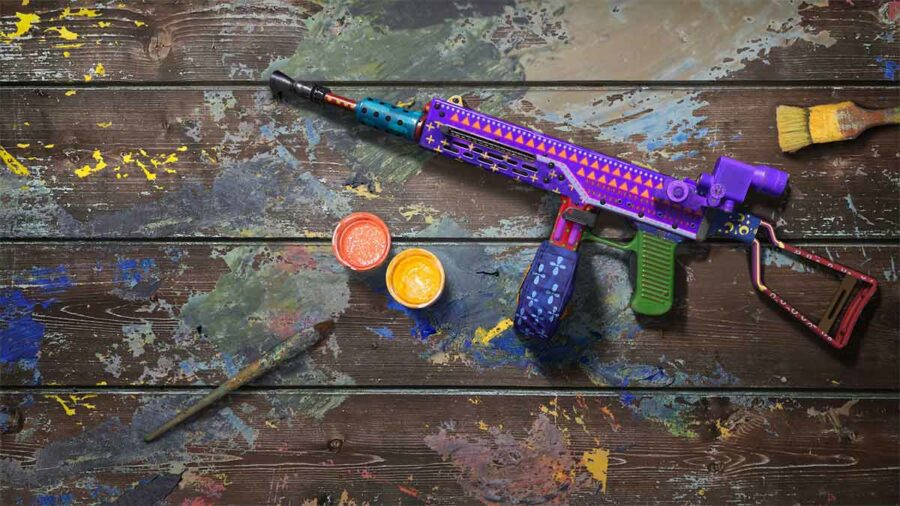 If you want to try out the weapon fast, you can purchase the Wild Alebrije Bundle from the store for 1,200 CoD Points, which contains the Artesania Moderna legendary blueprint for the Marco 5 SMG. Alternatively, you can buy the Battle Pass Bundle for 2,400 CoD Points, which grants you 25 tier skips in the Battle Pass. Moreover, you can get the Cybernetic Rifle blueprint for Marco 5 that unlocks at tier 5 of the Season 4 Battle Pass.
Stay tuned to Pro Game Guides for more Call of Duty and Warzone content. In the meantime, head over to our article on Call of Duty teases a Terminator crossover coming to Warzone & Vanguard.