If you played the original Call of Duty: Warzone, you may remember the Redeploy Balloons that allowed players to travel fast from one point to another. The same gameplay feature has been added to Warzone 2 Battle Royale and is now called Redploy Drones.
How do Redeploy Drones work in Warzone 2?
Available on the Al Mazrah and Ashika Island maps, Redeploy Drones launches players into the air after which they can glide before hitting the ground. This makes traveling across the map much faster and easier. The redeploy mechanic can also be utilized in situations where you need to get out of a fight or escape the closing gas.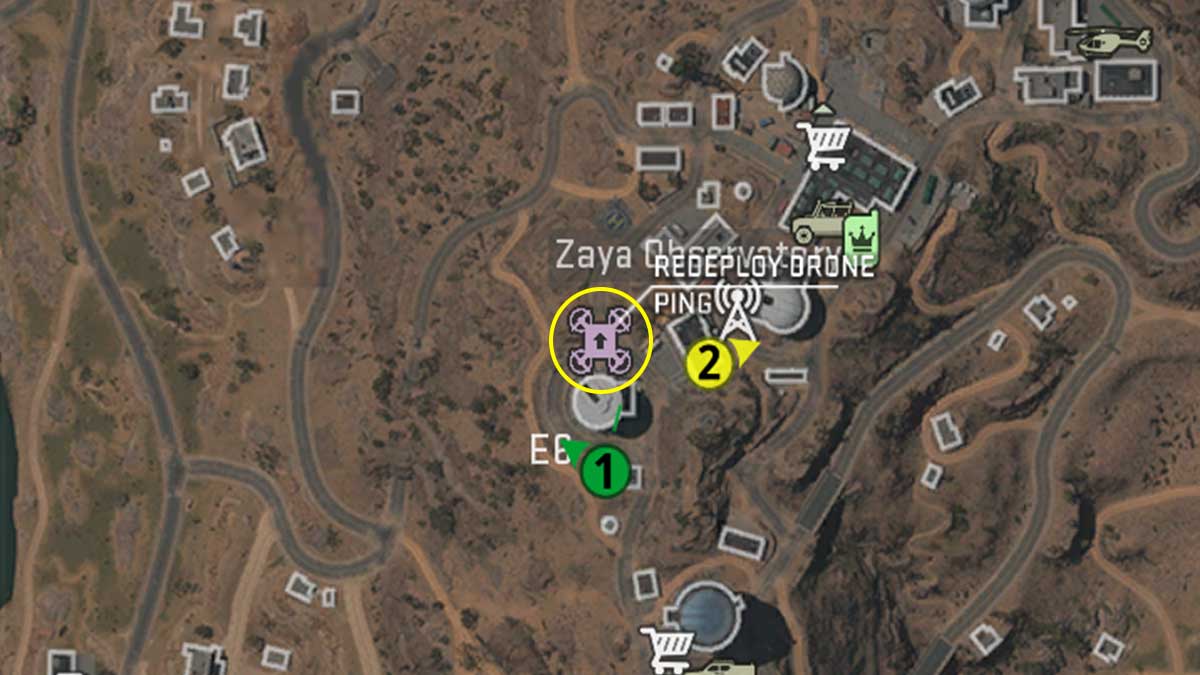 Redeploy Drones are marked with a pink drone icon on players' tac maps. If you see this map legend moving, it means that the drone isn't ready-to-use yet. Once it settles down, approach the cable and interact with it to ascend up and then launch yourself into the air. Keep in mind that you are vulnerably exposed while attached to the cable. The Redeploy Drones automatically relocate periodically to positions inside the moving circle and finally, leave the map during the endgame.
Can you shoot down a Redeploy Drone?
Interestingly, Redeploy Drones can be shot down if you simply shoot at them. This tactic may be utilized if you're hunting down enemies and don't want to leave any escape routes for them. However, be mindful that you may also need the drones for yourself to relocate.
Stay tuned to Pro Game Guides for more Call of Duty: Modern Warfare 2 and Warzone 2 content. In the meantime, head over to our article on Cartel Investigation DMZ Mission Guide.