Political Take Down is the final Tier 2 mission for the Black Mous Faction in DMZ. For this mission, you have to retrieve important pieces of intel from the Sattiq Caves airplane crash site. Mission completion rewards you with the No Scope background screen and access to Black Mous Tier 3.
How to complete the Political Take Down mission in DMZ
Download the data from the crashed plane's Black Box.
Extract with the Black Box data
Find and extract the Politician's Letter from the crash site.
Where to find the crashed plane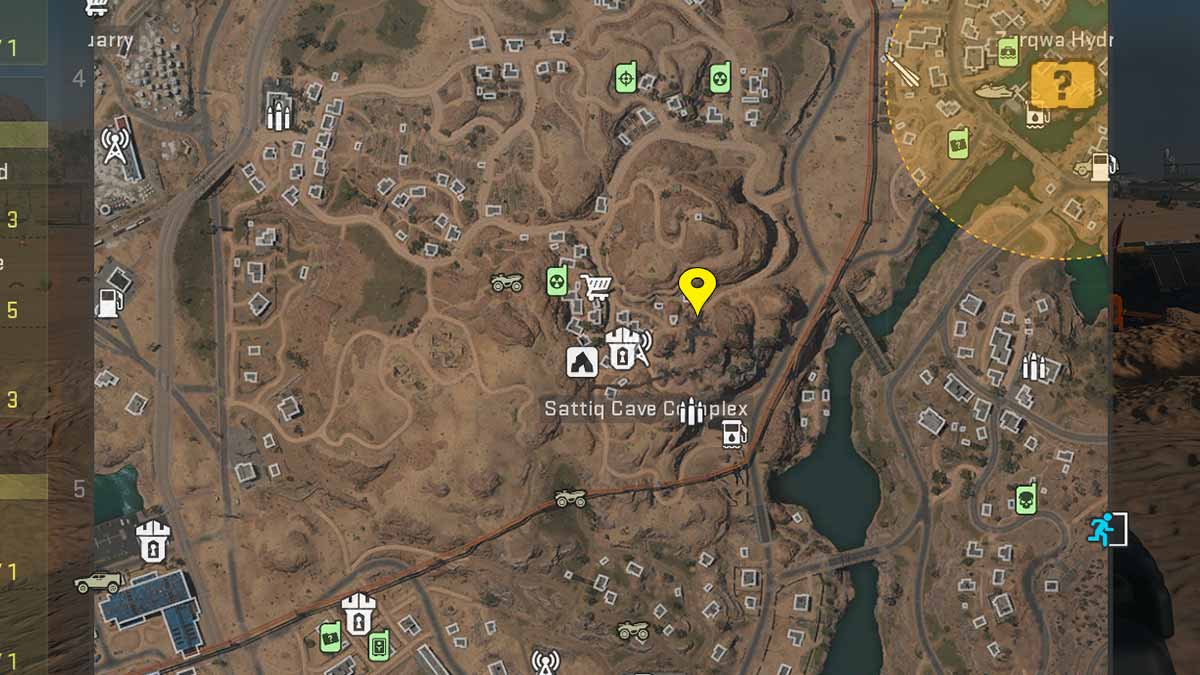 The crashed plane was introduced to DMZ's Al Mazrah map with the Season 2 update. It's located in the Sattiq Caves Complex POI at the location marked in the image above. The intel you need to acquire for this mission can be found at the two ends of the crashed airplane. Before investigating the area, you should know that the crash site is guarded by armored Shadow Company soldiers. You can either eliminate them or proceed with the tasks without being detected.
Related: Return To Sender DMZ Mission Guide – Sattiq Poppy Farmer House Key
Where to find the Black Box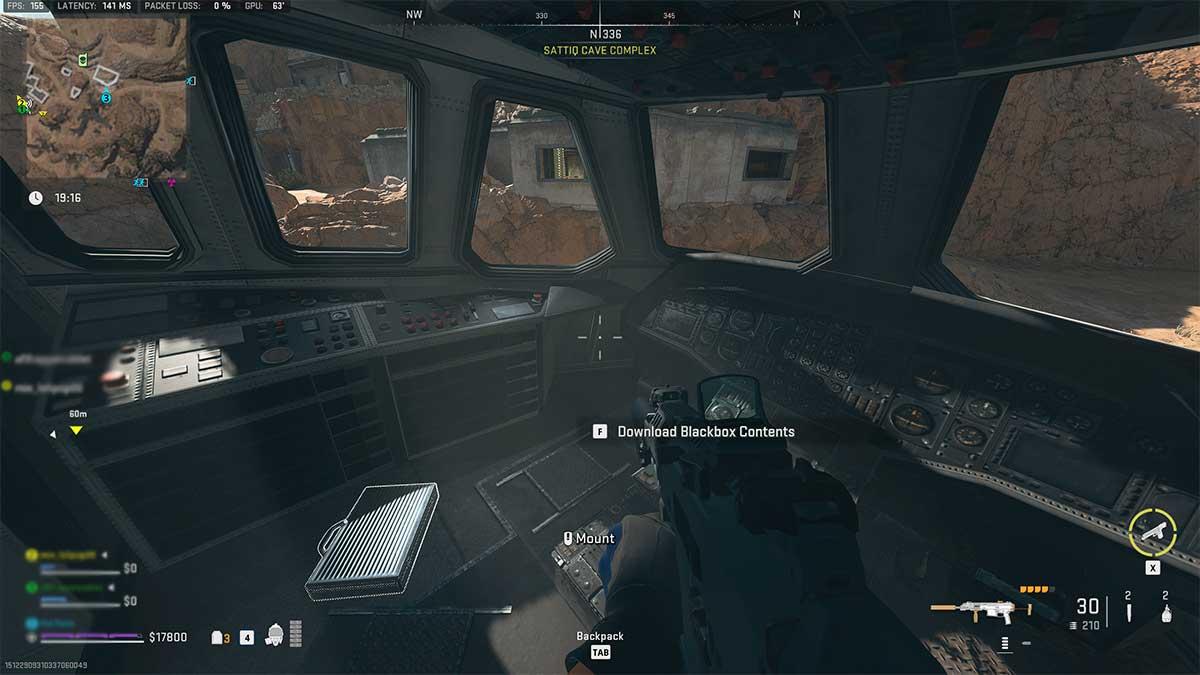 The Black Box is located inside the cockpit of the crashed plane. Move ahead of the locked metal briefcase and you'll get the prompt to Download Blackbox Contents. Press the interact button and a very short download process will begin. Once the download is complete, move on to the next intel.
Where to find the Politician's Letter
Go directly to the tail end of the same airplane and grab the Politician's Letter from there. Now that you've retrieved all the required data, all you have to do is exfil from the DMZ. The Political Take Down mission will be completed once you're successfully extracted.
Stay tuned to Pro Game Guides for more Call of Duty: Modern Warfare 2 and Warzone 2 content. In the meantime, head over to our article on Getaway Vehicle DMZ Mission Guide – Where to park the RHIB in Sa'id City.