Call of Duty: Modern Warfare franchise has several memorable characters, but no one is as popular as Simon "Ghost" Riley, not even John "Soap" MacTavish. Although he's integral to the story, his popularity is mainly connected to his fearsome skull mask. No one looks as cool as Ghost, so now you're probably wondering how Ghost looks like in Modern Warfare 2.
MW 2 Ghost (2022) vs. MW Ghost (2021) in-game look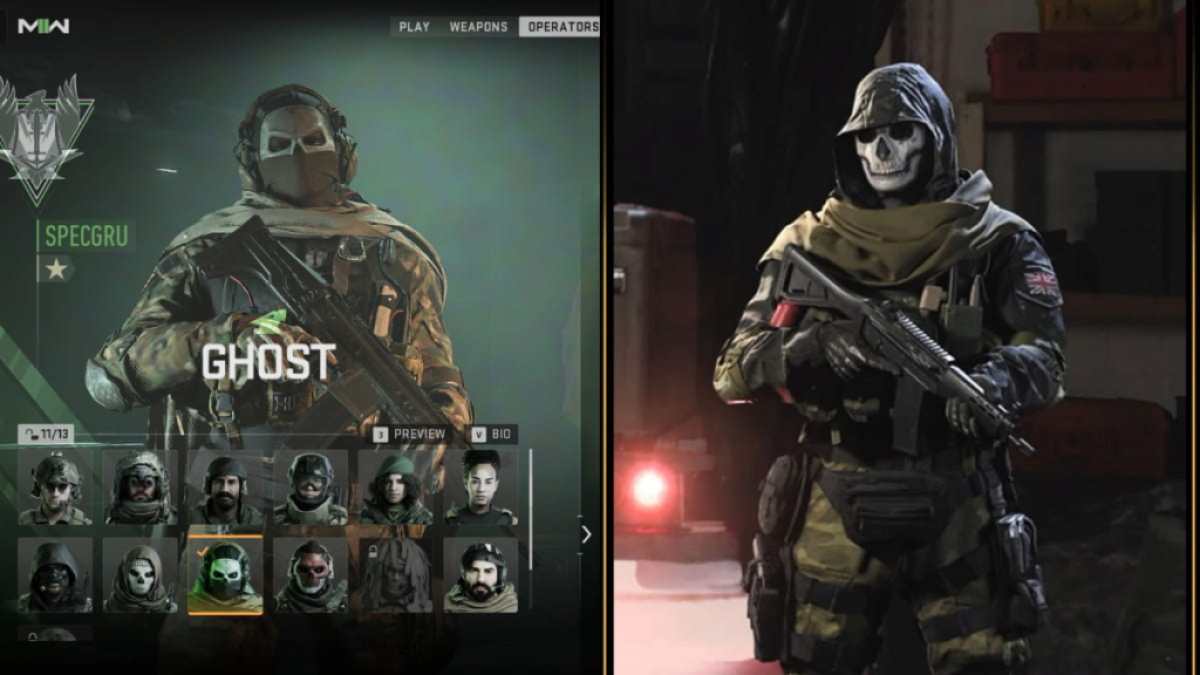 Ghost version that you can play in CoD: Modern Warfare 2 looks very much like the one from the previous game. He's still holding on to the white skull mask, while the uniform is more or less the same. Of course, there are more details now, mainly because of the better graphics, as there is a three-year difference between the two Call of Duty games. In the end, more drastic visual changes are unnecessary, as Ghost is a member of a special military unit, not a fashion guru.
Related: How to unlock TAQ-56 AR in MW2
How does Samuel Roukin, AKA Ghost from MW2, look like
The guy behind the Ghost mask is Samuel Roukin, an English actor and also a musician. This is his first time playing this famous character, as he has replaced actor Jeff Leach in this role. Take a look in the pictures below at how he looks in real life as Ghost. As you can see, the famous skull is also part of the mocap shoot.
For more information on Call of Duty: Modern Warfare 2, check out How Gunsmith Weapon Tuning works in MW2 on Pro Game Guides.