In Call of Duty Warzone 2 DMZ, players use various weapons while exploring Al Mazrah. Before queuing into a match, players select from a range of contraband weapons in the loadout. However, players might lose all contraband weapons from their inventory, which they must avoid. Here's what to do when you have no contraband weapons in DMZ.
How to get more contraband weapons in Warzone 2 DMZ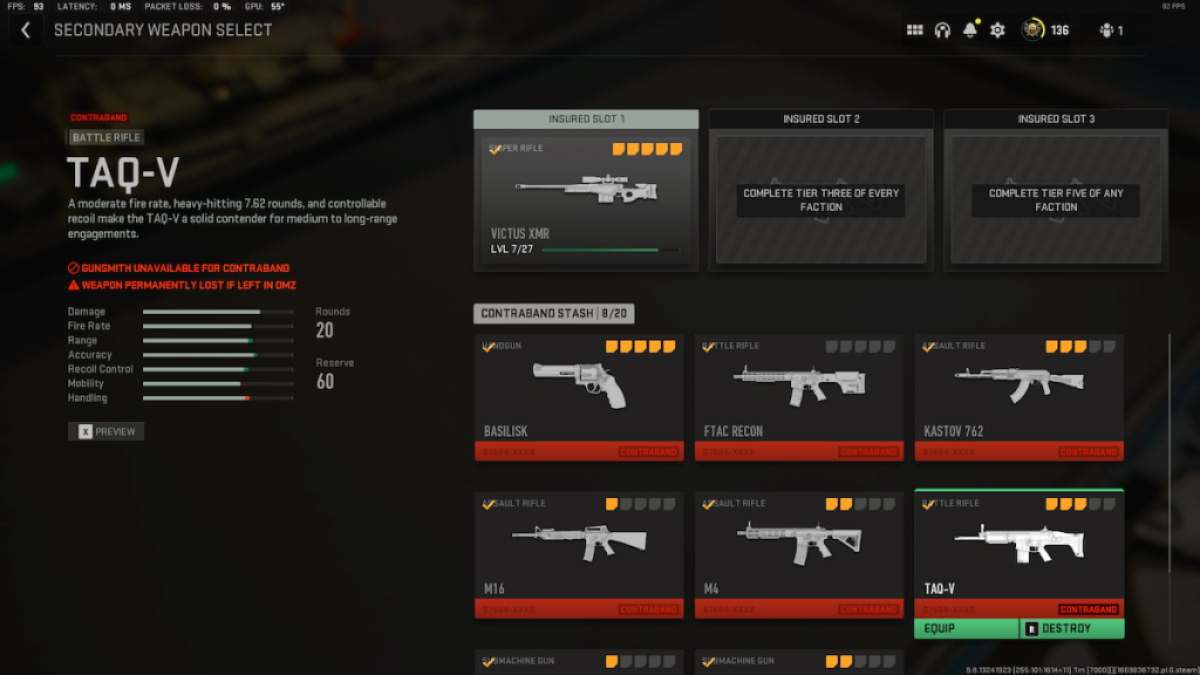 In Warzone 2 DMZ, players might end up in a situation with no weapons in their contraband stash. Essentially, you spawn in the match without any weapons, but you'll always have tactical and lethal equipment. If you have a grenade or a drill charge, use the lethal equipment to eliminate AI enemies and take their weapons. Alternatively, you can wait for teammates to eliminate a few AI combatants and pick up weapons from the bots. Players need to eliminate AI combatants and extract them with their guns to get more contraband weapons in Warzone 2 DMZ.
Bots in DMZ usually have weapons like RPK, Vaznev-9k, and Kastov-74u, which are effective at close to mid-range. Extract these guns to get more weapons in your contraband stash. Contraband weapons can also be destroyed, meaning you can remove the ones with fewer attachments to exfiltrate carrying new guns with better equipment. Communication with their teammates is key, and you can ask them to drop a gun after spawning without weapons in DMZ. Players can also check various loot caches and unlock restricted areas with keys to find a weapon quickly.
Related: What does DMZ stand for in CoD?
While starting a DMZ match, players can choose from contraband weapons in their inventory and insured weapon slots. Unlike contraband weapons, insured guns can be equipped with different attachments from the gunsmith section. We recommend building an M4 or Kastov 762 class suitable for mid-to-long range combat for DMZ. Players can have up to 20 contraband weapons in their inventory. If your operator dies during a run in DMZ, they lose all items in the backpack, including whichever contraband weapon they were carrying. Insured weapons also get locked if your operator doesn't exfil from the match.
Wondering which are the best loadouts in Warzone 2, check out Best TAQ-V loadout and attachment in Warzone 2 right here on Pro Game Guides.