Players mostly use Munitions Boxes, Armor Boxes, and Revive Pistols as their field upgrades in Call of Duty: Warzone DMZ. Tactical Camera is also an equipment in the game, but it's essentially useless. However, there's a mission for Tier 2 White Lotus Faction called Smuggling Tunnels that requires you to use this item in DMZ.
Where to find Tactical Cameras in DMZ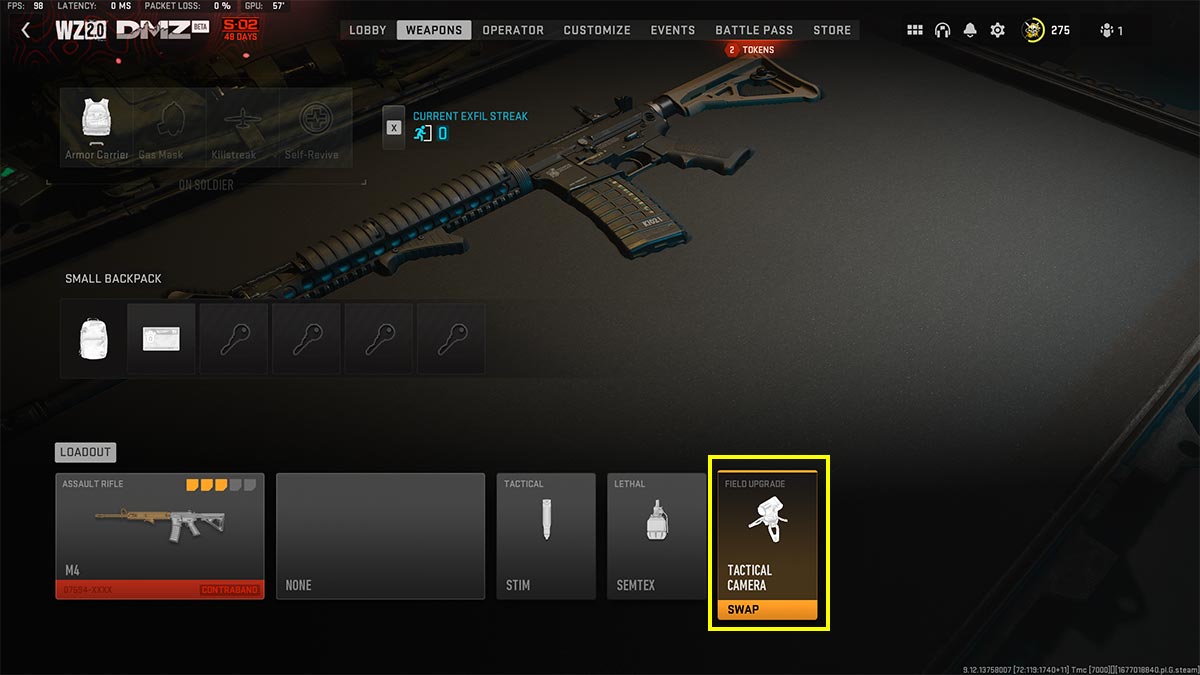 The guaranteed way of bringing one Tactical Camera with you into the DMZ is by equipping it in your loadout. Before entering a match, go to Weapons, then Field Upgrade, and select the Tactical Camera. With this, you'll have this equipment when you spawn in.
You can also find Tactical Cameras by looting, but that may take you forever as the chances of finding an item in such a big loot pool are very low. However, you should look inside loot caches where field upgrades usually spawn, i.e., Tool Boxes, Duffel Bags, and Supply Crates.
Tactical Camera Glitch in DMZ - May get patched in the future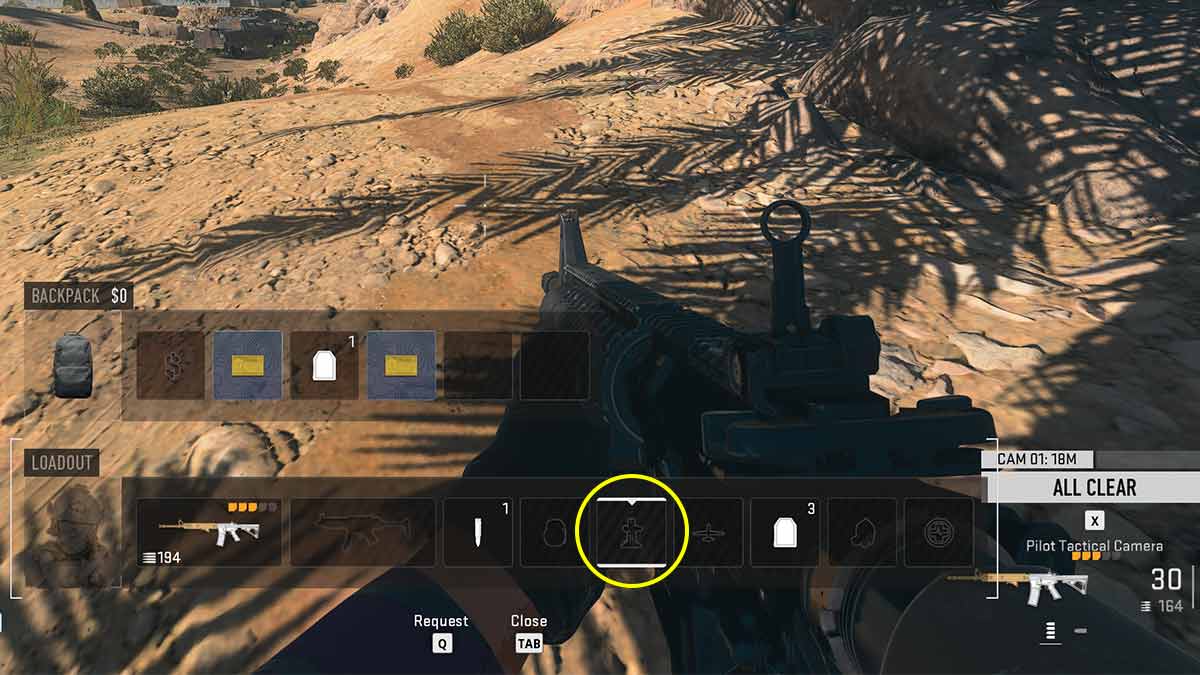 If you have a teammate who brings in the Tactical Camera as a part of their loadout, you can easily complete the Smuggling Tunnels challenge near the underground cave network. If you want to complete this mission solo, it's doable thanks to an ongoing glitch. Follow the steps below to get an extra Tactical Camera in DMZ, without looting:
Start by throwing down your Tactical Camera at one of the tunnel entrance doors.
Move away a little from the planted cam and open your backpack inventory.
Even though you see nothing on your field upgrade section (first image), use the drop option.
This should drop the Tactical Camera, which you can pick back up and use a second time. This glitch only worked for us once, but fortunately, we only needed it once.
Stay tuned to Pro Game Guides for more Call of Duty: Modern Warfare 2 and Warzone 2 content. In the meantime, head over to our article on Whistleblower DMZ Mission Guide.