In Call of Duty Modern Warfare 2 Campaign, players will encounter several tricky missions that will unlock certain achievements. The Dark Water mission features one of the unique achievements where you must eliminate a player in a porta-potty. The name of this achievement is A Crappy Way To Die, and surprisingly, you don't need to see the enemy while unlocking this accolade. Here's where to find and how to kill an enemy in a porta-potty in Modern Warfare 2 Campaign.
How to get the A Crappy Way To Die achievement in the Modern Warfare 2 Campaign?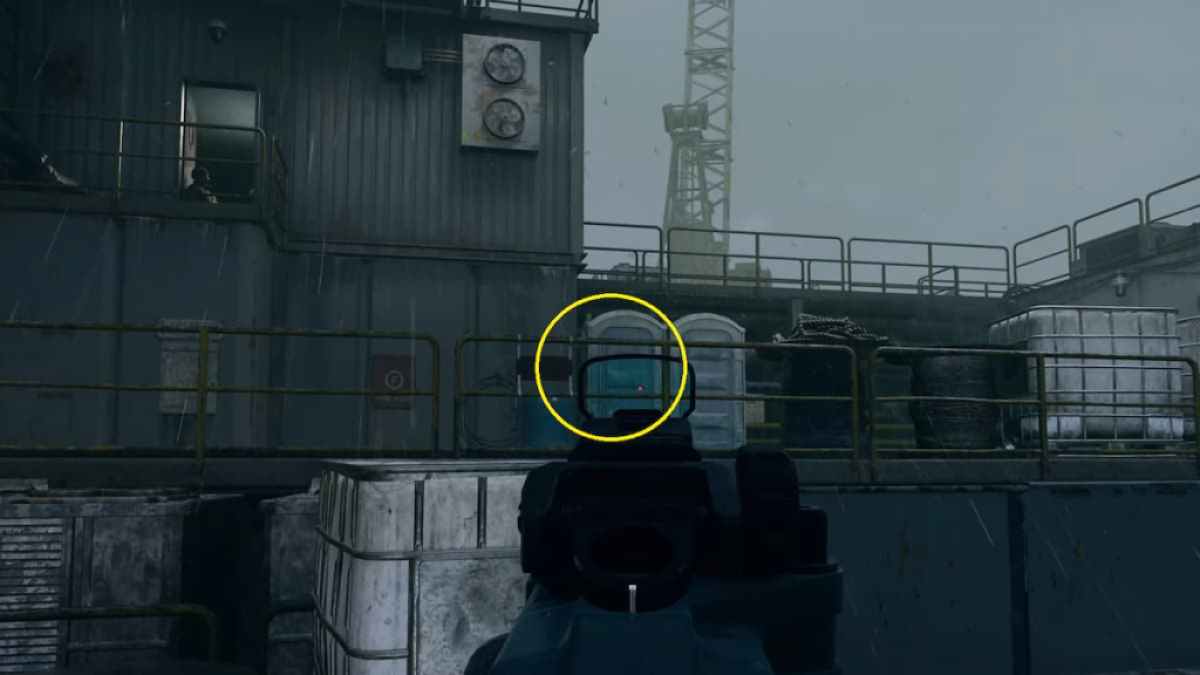 During the Dark Water mission, you'll infiltrate the enemy hideout with Alejandro and others. This is the twelfth mission in the Campaign, and players will find the porta-potty after climbing up the stairs. Eliminate the first two enemies inside the rooms, and get to the top by climbing the stairs. While climbing the stairs, look to your right to notice two distinct porta-potty boxes. Shoot the porta-potty box on the left to eliminate the enemy inside and unlock the A Crappy Way To Die achievement. Check the structure inside the yellow circle on the image above to see where to shoot.
You'll see many other enemies around, which your team will take care of. Remember, you need to shoot the porta-potty on the left side. Since you are shooting through an object, you can empty one entire Fennec 45 magazine for good measure. After shooting the porta-potty, you'll see a dead enemy falling out of it. Do it quickly before your team approaches the porta-potty while getting up the stairs to unlock the A Crappy Way To Die achievement in the Modern Warfare 2 Campaign.
Wondering how to unlock the Test Drive achievement? Check out How to change vehicles in Violence and Timing – MW2 Campaign Guide on Pro Game Guides.