Call of Duty: Warzone's DMZ has a massive map, and with this big map come numerous explorable points of interest. In Al Mazrah, players will come across several locked buildings and loot holdings that can only be opened using their specific key. Here's a guide on where you can use the Zaya Radar Dome key in Warzone 2 DMZ.
Zaya Radar Dome Location in DMZ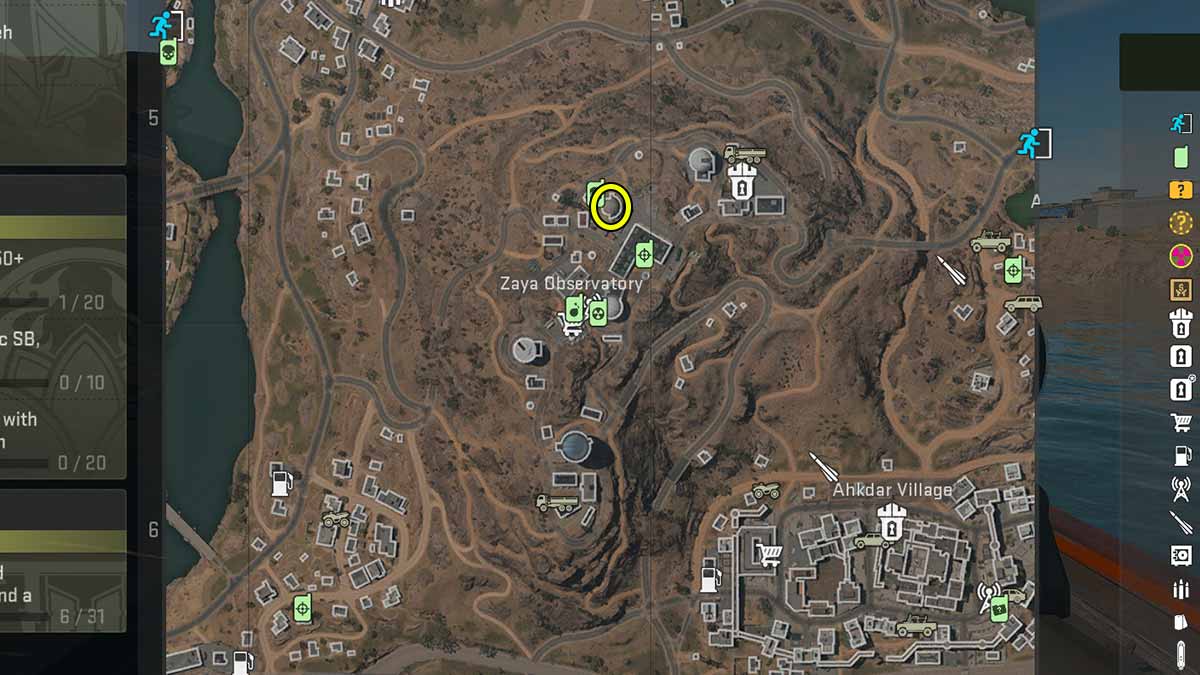 As the name implies, Zaya Radar Dome is situated in Zaya Observatory, a major POI in central Al Mazrah. It's a small structure inside which you can find several orange supply chests with lots of valuable loot, such as kitted weapons, gear, field upgrades, killstreaks, and rare items. The dome has two entrances, one shown in the second image. The next entrance is on the other side of the structure.
Before heading to Zaya Radar Dome, you should note that Mt. Zaya is a heavily guarded area with a massive AQ Soldier presence. The whole area is crowded with level two and level three armored bots. Our advice is to approach the building stealthily if possible, by silently taking down the guards blocking your path using throwing knives and suppressed guns.
Stay tuned to Pro Game Guides for more Call of Duty: Modern Warfare 2 and Warzone 2 content. In the meantime, head over to our article on Where to find Art Museum in DMZ.